Business Support Tools and Guides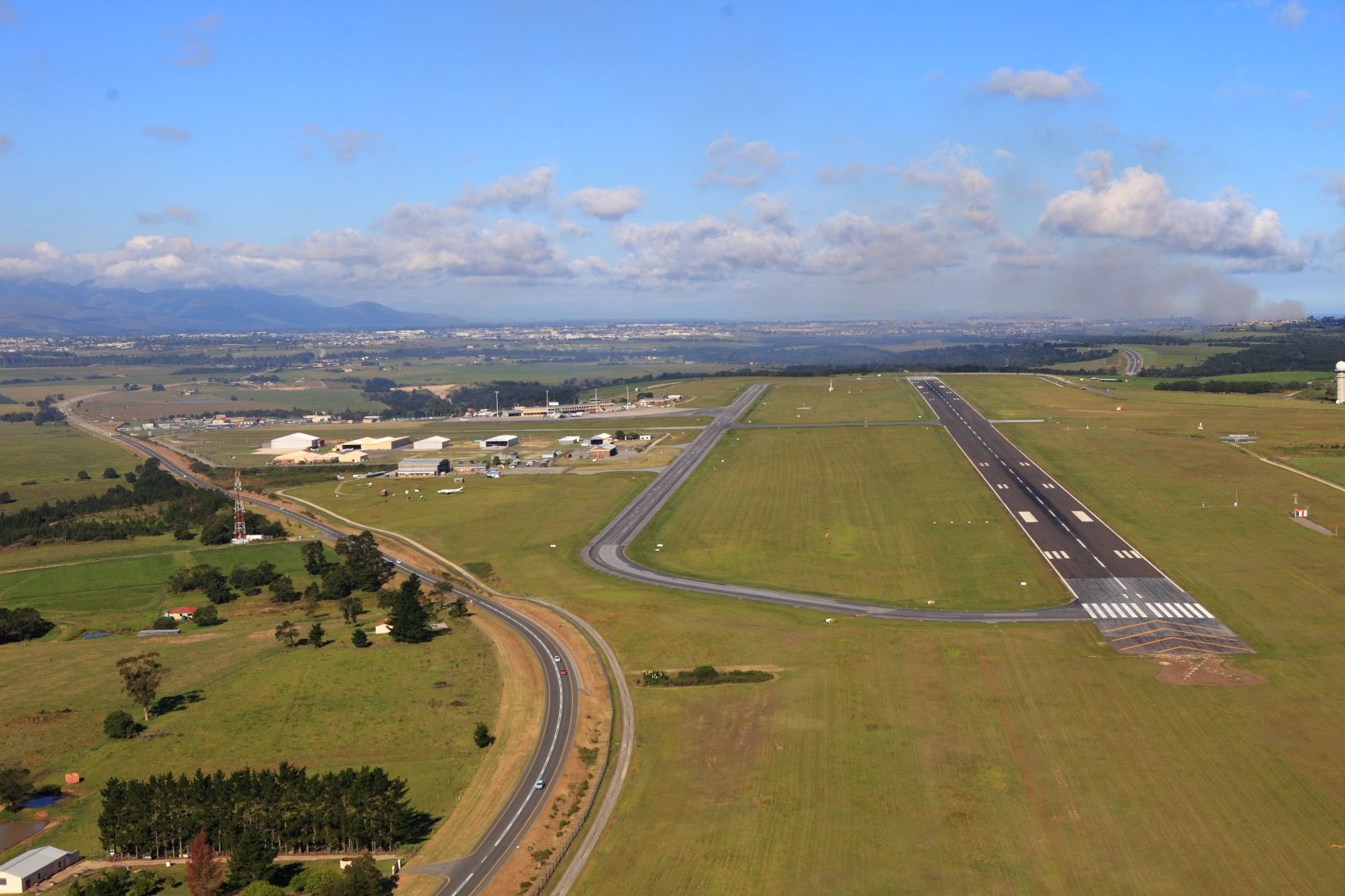 The promotion of entrepreneurship and local businesses is an important priority of the George Municipality. Our commitment is to ensure that businesses progressively increase their contribution towards the South African economy in critical areas such as job creation, equity, and access to markets. A strong and well-developed business sector contributes significantly to economic growth through the creation of an entrepreneurial culture, export markets and innovation.
George Municipality recognises the importance of sustainable municipal interventions and support to ensure an enabling environment for all businesses, from informal traders to JSE-listed companies are able to grow and thrive in order to contribute towards the inclusive economic growth of our city and surrounds.
Funding opportunities (click on underlined links)
The Hitchhikers Guide to Funding Readiness, Department of Economic Development and Tourism

FinFind an online access to finance solution for SMMEs. It is a platform that uses data driven algorithms to link businesses seeking finance with matching funders.
Presentation: Township and Rural Entrepreneurship Programmes
Application: Township and Rural Entrepreneurship Programmes
Globally, Micro, Small and Medium Enterprises (MSMEs) are the bloodline of any economy, as they contribute towards economic growth, create decent jobs and provide various goods and services.  MSME funding is a critical component of this growth. It is important a conducive environment is created which allow MSMEs to be catalysts for economic growth, and to reduce high unemployment and alleviate poverty and inequality. Access to finance is cited as one of the primary challenges for MSMEs and one that needs urgent attention.
The Western Cape Government recently published updated how-to guides outlining starting a business, regulations and funding. You can find the link here: https://www.westerncape.gov.za/red-tape-reduction/our-guides-and-resources
Webinars of interest (click on underlined links)
Training Series on Supply Chain Finance Innovation, SME Finance Forum (February-March 2021)
https://www.smefinanceforum.org/post/webinar-series-supply-chain-finance-innovation
The World Energy Leaders Virtual Summit, Industry IoT (23 March 2021)
B2B in Africa for Africa, Success By Design (24 March 2021)
Virtual Western Cape Agriculture Export WeekWCAEW), Wesgro (29 March 2021)
https://www.wesgro.co.za/corporate/events/virtual-western-cape-agriculture-export-week-wcaew-2
Digitisation – the future of the network, part 2
The challenges of achieved higher penetration of DER Enlit Africa 15-Apr-21 14:30
https://app.swapcard.com/event/enlit-africa/planning/UGxhbm5pbmdfMzcxNTcw
Leading succesfully in times of uncertainty – South Peninsula Chapter Cape Chamber of Commerce 22-Apr-21 09:30
https://capechamber.glueup.com/event/leading-succesfully-in-times-of-uncertainty-south-peninsula-chapter-35687/
The ultimate guide to setting up an online shop – Webinar Cape Chamber of Commerce
19-May-21 11:00
https://capechamber.glueup.com/event/the-ultimate-guide-to-setting-up-an-online-shop-webinar-35620/
Township and Rural Entrepreneurship Programme: Spaza Shops and Bakeries and Confectioneries
Western Cape Invest SA Virtual One Stop
The InvestSA One Stop Shop initiative is geared towards providing investors with services to reduce government red tape when establishing a business. It is part of the government's drive to become investor-friendly by improving the business environment, lowering the cost of doing business, and making the process easier.
Companies are now able to make virtual appointments directly with all co-located provincial and national Government Departments via the below link.
https://www.wesgro.co.za/invest/one-stop-shop