George Junior City Council visits Herold's Bay to clean up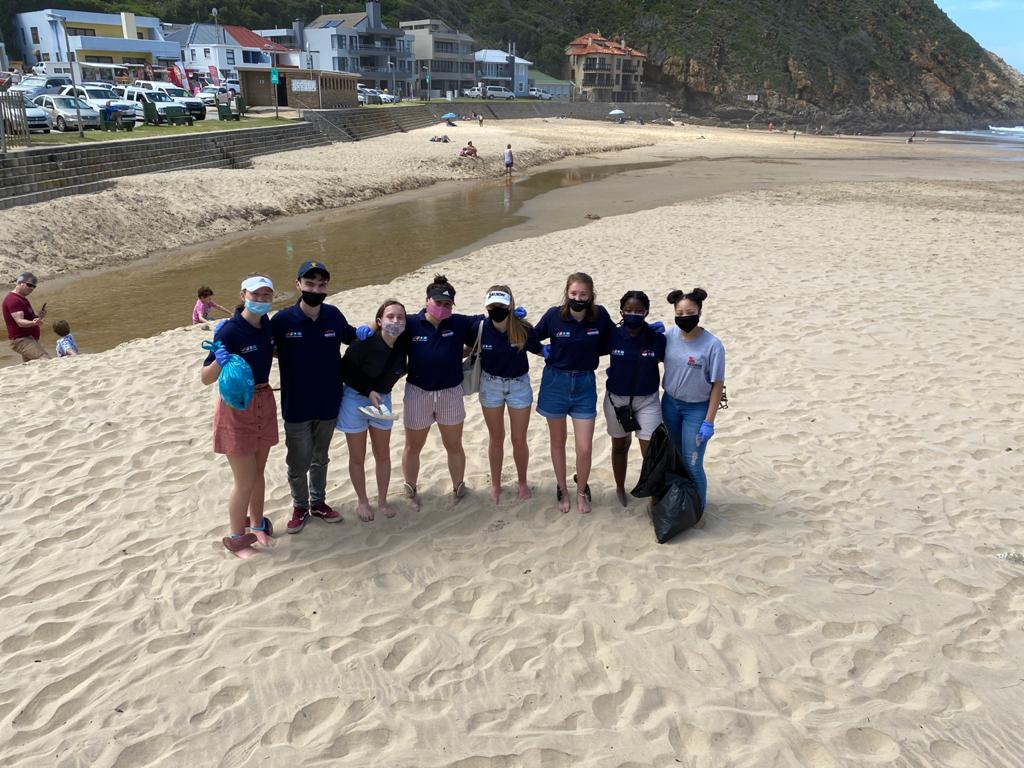 Issued George Municipality, Friday 6 November 2020
While most youth go to the beach over weekends to laze around, members of the George Junior City Council went geared up to clean at Herold's Bay beach and filled several black bags with rubbish dumped on the beach and sidewalks. The members visited the beach on Saturday, 17 October.
According to Áine Ferreira, member of the George Junior City Council and learner at Outeniqua High School, they went there, not thinking they would find much trash "but little did we know that what visually didn't look like much, filled up black bags."
"We were especially amazed by the amount of cigarette butts filling the beach and side walks. It was shocking to see," Áine said.
She says she did some research and found that 65% of all cigarette butts end up being littered. "The majority of these get washed away into streams and end in the ocean, spreading harmful chemicals and poisoning sea creatures. Not only does cigarette filters contain a plastic called cellulose acetate which can last for 25 years in the environment without breaking down but there are also about 4000 chemicals in a single cigarette filter, including arsenic, formaldehyde, ammonia and lead. The plastic body of the filter can get lodged in the intestines and airways of animals, leading to suffocation or starvation," she said.
Áine said that like most of our beaches in George and surrounds, Herold's Bay has been equipped with trash bins, conveniently located every few meters apart to make doing the right thing ,easy. There is even a cigarette butt holder. "We as the Junior City Council of George would like to urge you, the citizens and visitors to think of the consequences of everything you drop to the ground. Next time you leave the beach, remember to bin your trash. It will only make your next visit a more enjoyable one. Even the tiny things you might consider to be insignificant can have a huge negative impact," she said.
Photo
Áine Ferreira (Outeniqua High School),Haydn Wentzel (York High School), Maya van Zyl (York High School), Talita van Eeden (Outeniqua High School),Lindy Prinsloo (Glenwood House School), Caitlin Potgieter (Outeniqua High School),Precious Xego (Eden Technical High School),Davinicia-Lee London (George High School) on the beach after their clean-up.