George Libraries celebrate World Read-Aloud Day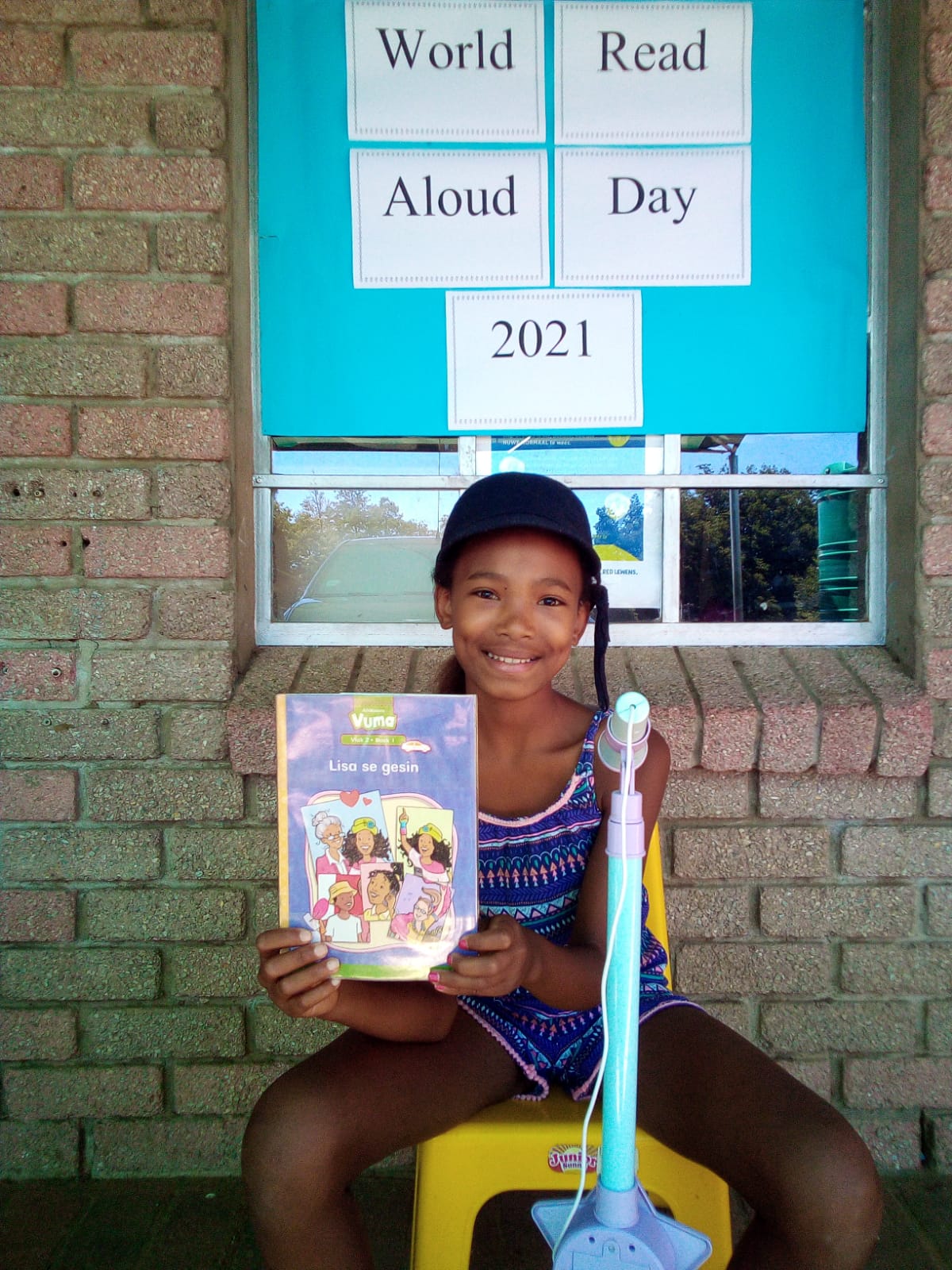 George Libraries celebrate World Read-Aloud Day.
George Library joined the rest of the world by being part of World Read-aloud day on Wednesday,  February 3rd, in order to develop and foster a love for reading and books.
Rachel Williams, Manager: George Libraries said they linked up with Nali'Bal i(which means "here's the story") to escape into a world of fun and laughter by means of a story written by Sihle Nontshokweni and  illustrated by Magriet Brink and Leo Daly: Fly, everyone, fly! Janine Pierre Carolus, librarian at George Library, is the library story-reader this  year. Librarians Garelene Muller from George library, Angelina Figeland from Waboomskraal library and Jeanetta Rhode from Conville Library also read stories aloud to indicate the importance of literature and reading. All the video clips  can be found on the George Municipality Youtube account https://www.youtube.com/channel/UCQJRa8wJoapRYwh1YcPwMEQ/videos
According to Mrs Williams, this campaign advocates for access to literacy and diverse stories as the aim, is celebrated on the first Wednesday of February each year. She said World Read-Aloud Day is an inspiring programme that unlocks the potential of young ones through literacy. George Library Service took part in this event by means of a virtual programme as well as radioslots on Eden FM and Heartbeat FM. Malibongwe Luyenge and library assistant at Blanco Library, Gene Carolus , spoke about the campaign on radio and read stories aloud for the radio listeners.
Williams said we must encourage one another to become passionate about reading, writing and storytelling and root these habits into our daily lives. Staff members read to small groups of children and in some instances even had one-on-one sessions with youngsters during this annual reading campaign. In adherence to Covid-19 protocols, no events were held inside the libraries. All events took place in outside spaces.
She said the value of Reading Aloud is that It is a fun activity that allows children to escape into another world, it stimulates and enhance good listening and communication skills and it exposes children to new words and thoughts, which develop cognitive and language skills.
Williams says the value of World Read Aloud Day is the exposure of  children to different cultures and languages as the story by Nali'Bali is written in all official languages. The emphasis of the day is put on the importance of books, literature and reading .
Caption:
Read aloud 1: Audrenay Meiring from Pacaltsdorp Primary School reads aloud on World Read Aloud Day.
Jayden Erasmus from Waboomskraal Primary School reads aloud on World Read Aloud Day. Jayden's recording can be found on the George Municipality's Youtube channel – https://www.youtube.com/watch?v=eegAQu3iUJk