George Municipal Court committed to service despite stringent Covid regulations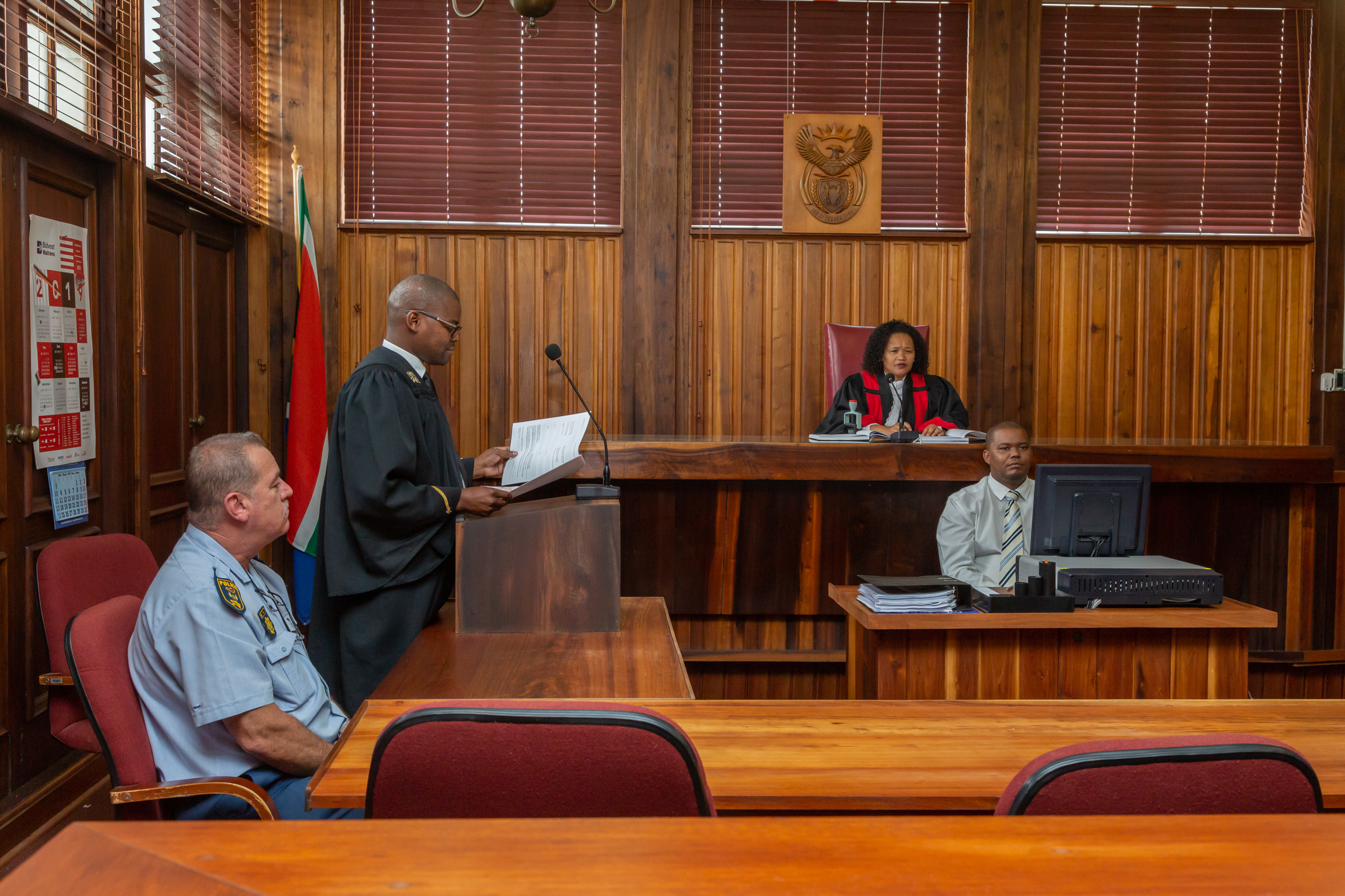 George Municipal Court committed to service despite stringent Covid regulations
Although the Covid-19 pandemic hit all services hard especially during the stringent lockdown period in 2020,  the George Municipal Court has dealt with 45122  municipal traffic cases opening in 2017, excluding cases from the Provincial Traffic Department.
Adv Johann Van Schalkwyk, Head: Legal and Compliance Services, George Municipality said the court is served by a magistrate Amanda Joubert,  stenographer Michael Krige, prosecutor Sikolele Magxwalisa, an interpreter Adrian Kraai, clerk of the court Angelique Felix and an administrative clerk Andiswa Dakada.  The main purpose of the Court is to prosecute and adjudicate traffic related offences received from both the Provincial and Municipal Traffic Departments, which were committed within the jurisdiction of the Municipality and to ensure compliance with the National Building Regulations and Municipal By-Laws.
The Municipal Court is achieving its objective of providing a better service to the community and ensuring compliance with legislation and by-laws. Van Schalkwyk said the court is functioning well and fulfils its role to deliver a service to the residents of George.
The public is reminded that the municipal court located at George Civic Centre, currently operates under strict Covid-19 protocols. The entrance to the building is at the front of the George Civic Centre (facing York Street). Members of the public can make appointments to see the Prosecutor of the court, Sikolele Magxwalisa. The public can send the prosecutor an email on smagxwalisa@george.gov.za or phone the clerk of the court on 044 801 9400.
Caption: MunCourt3 – A posed scene of the Courtroom when in session.