George Municipality backs local surfer, Bianca Buitendag for the 2020 Tokyo Olympic Games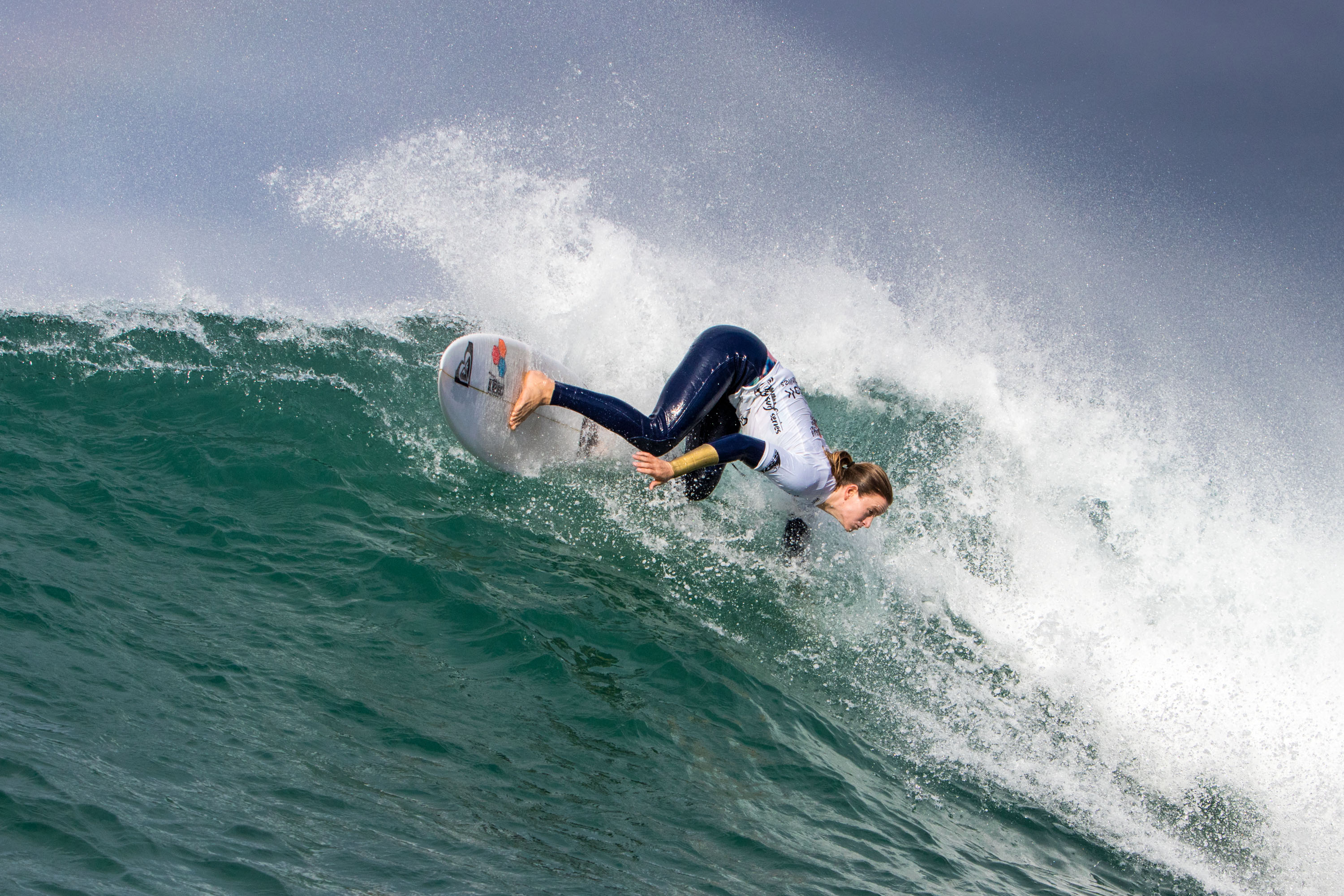 GEORGE MUNICIPALITY BACKS LOCAL SURFER, BIANCA BUITENDAG FOR THE 2020 TOKYO OLYMPIC GAMES
George Municipality has partnered with local, soon- to be- Olympian, Bianca Buitendag, a surfer who has qualified for the upcoming global event, in her quest to win a medal at the Tokyo Olympic Games. This partnership shall see the municipality support the Victoria Bay born and raised Bianca Buitendag in her preparation for the Olympic Games set for 23 July to 8 August 2021 in Japan. Owing to the challenges caused by the Covid-19 pandemic, the municipality decided to support and extend financial assistance to the local superstar in their bid to support local talent, while at the same time promoting the destination as a premier surfing destination.
Bianca is a well-seasoned surfer who has been competing on the World Surfing League (WSL) Championship Tour from 2013 to 2019 as South Africa's top female surfer. In 2019 she was the captain of the South African team at the International Surfing Association (ISA) 2019 World Championships where she finished 3rd (Bronze) and subsequently qualified for the Olympic Games together with Jordy Smith. Out of the water, she holds a Bachelor of Science in Finance & Accounting Management attained at North-Eastern University in Boston, USA.
Surfing will be featuring in the 2020 Tokyo Olympic Games for the first time ever and South Africa shall be represented by Bianca and Jordy Smith.
Bianca will be an ambassador for George and a key asset in promoting George as a tourist, and particularly a great surfing destination. George Municipality is situated in the Garden Route District of the Western Cape, often revered as "the Garden Route's crown" owing to its majestic views and pristine beaches. The partnership will be the first of its kind for George Municipality, with the Olympic Games providing the perfect platform.
Commenting on the significance of this partnership, Bianca said, "Having grown up and raised in Victoria Bay, it's an absolute privilege to represent my community and make them proud as I compete at the Olympic Games". George offers some of the best surfing conditions owing to its high-performance waves at Victoria Bay and she hopes her efforts at the Olympics will be good enough to inspire young girls from across South Africa to pursue their dreams.
George Municipality will benefit from Bianca's significant social media following along with her support for locally based charity initiatives. She is currently involved in several local projects and hopes to make a bigger impact working much more closely with the Municipality than ever before. "We look forward to partnering with Bianca to promote the town as an attractive tourist destination. Bianca's profile and professionalism are exemplary to the kind of role models the town wishes to produce and inspire; we wish her all the best of luck at the Olympic Games", says Executive Mayor of George Municipality, Alderman Leon van Wyk. Commenting on the developments, Joan Shaw, George's Tourism Manager remarked, "George is fortunate to have a high-calibre surfing beach and we are delighted that our waves have played a role leading up to Bianca competing at the Olympics, the pinnacle of her surfing career so far. We are thrilled that a surfer at her level of influence will be promoting our destination to surfers worldwide as a preferred destination to enjoy the waves. We wish her all the best as she competes – George is rooting for you!"
For further information, please contact:
Head of Sponsorships: Kudzi Nzombe – Accelerate Sport
+27 (0)736402029/021 671 7573
kudzi@acceleratesport.com
Photographs by Ian Thurtell