George Traffic Department road safety outreach in Thembalethu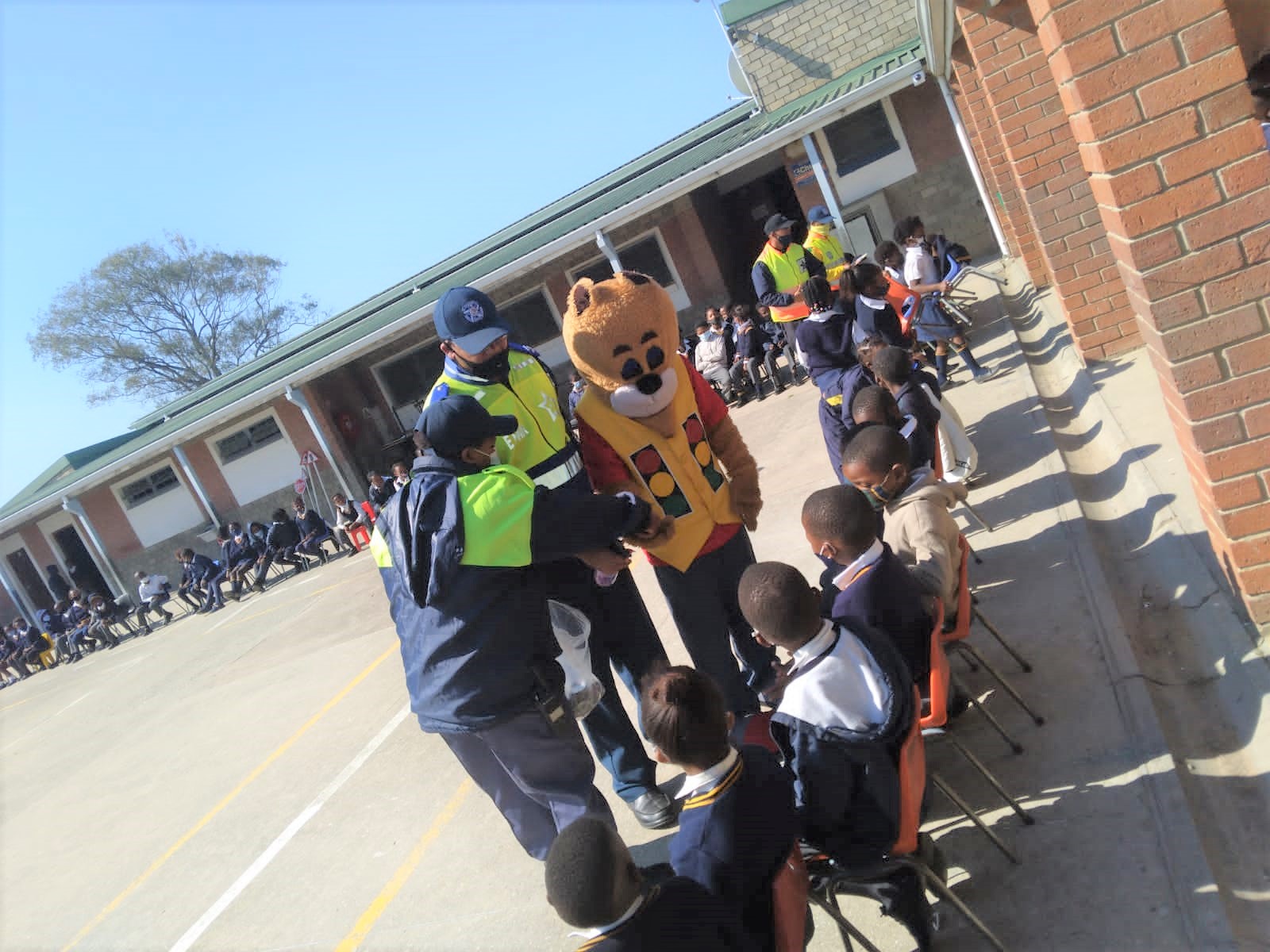 George Traffic Department road safety outreach in Thembalethu
The Traffic Department recently focused on Road safety in Thembalethu with the aim to educate drivers on sharing the road with one another, not to speed and to be tolerant on the road. Officers distributed road safety educational pamphlets to educate pedestrians on safe walking and the proper method of crossing roads. The road safety mascot, Danny Cat, also visited schools Tyholora and Thembalethu Primary Schools where officers spoke about road safety and used the opportunity to explain the importance of sanitising your hands.
Captions:
Group: George Traffic Officers put a gazebo up in Thembalethu with road safety information for the public. From left are Florina Prins, Elrico Daters, Shubeida Masou, Leigh Laws, Gaynor Rixana, Steven Tatana, Ruben Lakata (Provincial Traffic officers) and Edwin Felix.
Danny Cat: Traffic Officers and Road safety mascot, Danny Cat, educate the children at Thembalethu Primary School on road safety and sanitising their hands.
Thembalethu primary: Road Safety mascot Danny Cat and Edwin Felix, Senior Traffic Officer at Thembalethu Primary school.
Prins: Florina Prins, Traffic Officer, hands a driver information on road safety.