GO GEORGE passenger survey to be undertaken during Transport Month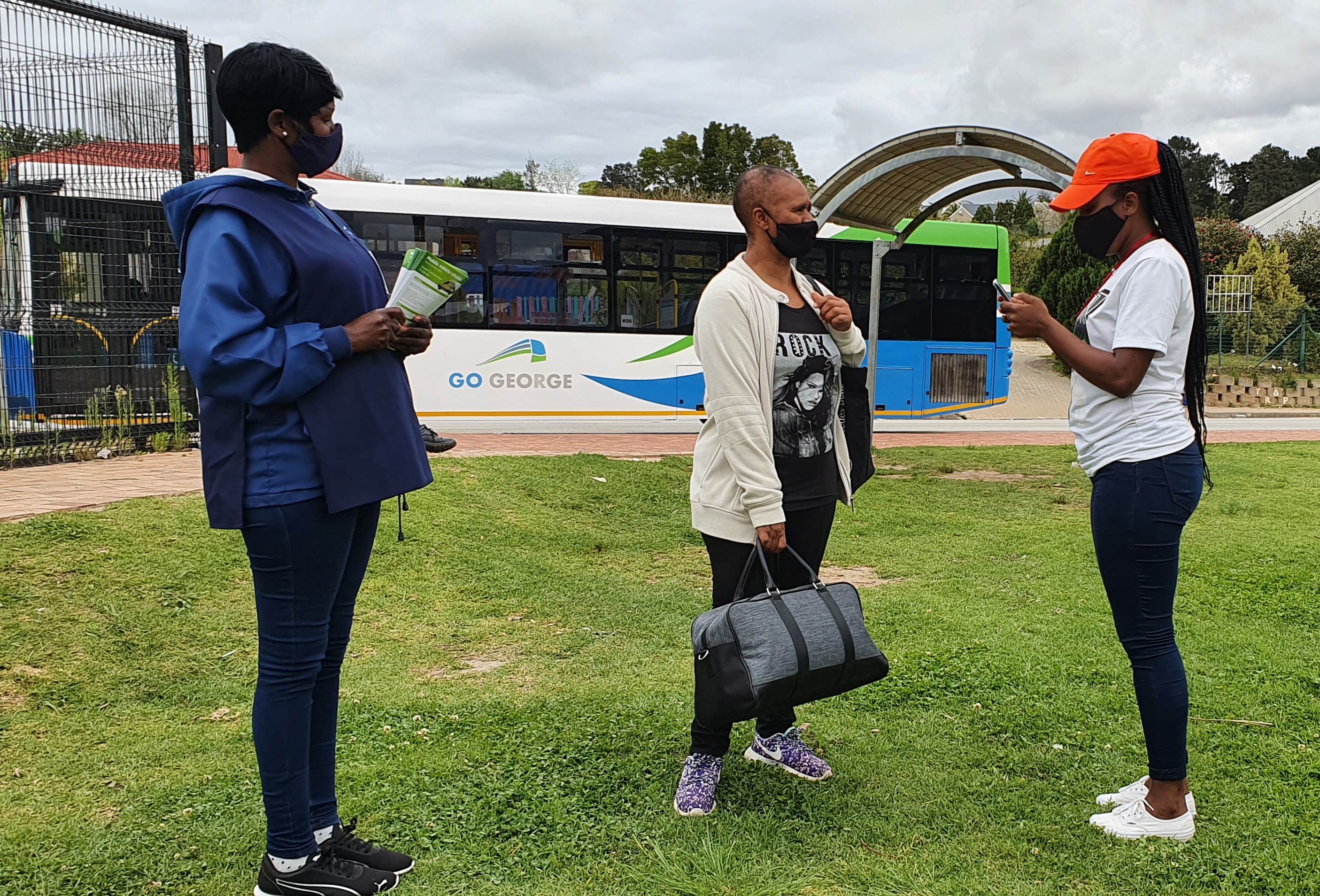 GO GEORGE passenger survey to be undertaken during Transport Month
An independent GO GEORGE user survey to measure the socio-economic and funding impact of the public transport system will be conducted all over George from 19 October until 13 November 2020. According to James Robb, GO GEORGE Manager, the study will be compared with previous studies to determine the actual impact of the system in George.
"Feedback from our passengers has always been and will remain core to our planning and improvement of the system. We can plan and implement with all the data at our disposal, but we need to know whether we are meeting our communities' needs and whether the bus service is improving quality of life and access to economic opportunities. That is what the George Integrated Public Transport Network (GIPTN) is all about," Robb said.
The planned survey is a continuation of an independent socio-economic study undertaken in George in 2018 and 2019 under the joint auspices of the Western Cape Department of Transport and Public Works and the George Municipality. This was 10 years after a baseline study – including an economic efficiency assessment, macro-economic analysis and a socio-economic survey for the introduction of scheduled public transport services in George – had been undertaken. There was a need to measure it again in 2018, and to compare it with the previous studies to determine actual impact for future evaluation. This was followed up in 2019 and now again in 2020 with user surveys.
Independent trained surveyors with appropriate identification cards will be stationed at bus stops to conduct the survey by using a survey App. More information can be obtained by phoning the GO GEORGE Call Centre at 0800 044 044.
CAPTION:
The independent team of surveyors was deployed at the Blanco terminus on Monday to ask GO GEORGE passengers' opinion on their use and experience of the bus service. Here Mauchan Koelman (right) works through their questionnaire with Winnie Smith from Parkdene. Left is Zola Bityi, a GO GEORGE champion awaiting her turn to inform Winnie about the new schedule for mobile Smart Card vehicles.
GO GEORGE-passasiers se mening gevra gedurende Vervoermaand
'n Onafhanklike GO GEORGE-gebruikersopname om die sosio-ekonomiese en befondsingsimpak van die openbare vervoerstelsel te meet, sal van 19 Oktober tot 13 November 2020 regoor George gedoen word. Volgens James Robb, GO GEORGE- bestuurder, sal die studie vergelyk word met vorige studies om die werklike impak van die stelsel in George te bepaal.
"Terugvoer van ons passasiers was nog altyd die kern van ons beplanning en verbetering van die stelsel. Ons kan beplan en implementeer met al die data tot ons beskikking, maar ons moet weet of ons aan ons gemeenskappe se behoeftes voldoen en of die busdiens lewensgehalte en toegang tot ekonomiese geleenthede verbeter. Dit is waaroor die George Geïntegreerde Openbare Vervoernetwerk (GIPTN) gaan," het Robb gesê.
Die beplande opname is 'n voortsetting van 'n onafhanklike sosio-ekonomiese studie wat in 2018 en 2019 in George onderneem is onder die leiding van die Wes-Kaapse Departement van Vervoer en Openbare Werke en die George-munisipaliteit. Dit was 10 jaar nadat 'n grondstudie – insluitende 'n ekonomiese doeltreffendheidsbepaling, makro-ekonomiese analise en 'n sosio-ekonomiese opname vir die instelling van geskeduleerde openbare vervoerdienste in George – onderneem is. Daar was 'n behoefte om dit weer te meet in 2018 en om dit te vergelyk met die vorige studies om werklike impak vir toekomstige evaluering te bepaal. Dit is in 2019 en nou weer in 2020 opgevolg met gebruikersopnames.
Onafhanklike, opgeleide data-opnemers met toepaslike identifikasiekaarte sal by bushaltes geplaas word om die opname deur middel van 'n opname-toepassing (app) te doen. Meer inligting kan verkry word deur die GO GEORGE-inbelsentrum by 0800 044 044 te skakel.
ONDERSKRIF:
Die onafhanklike span data-opnemers is Maandag by die Blanco-terminus ontplooi om GO GEORGE-passasiers se mening te vra oor hul gebruik en belewenis van die busdiens. Hier werk Mauchan Koelman (regs) deur hul vraelys met Winnie Smith van Parkdene. Links is Zola Bityi, 'n GO GEORGE-passasiersbeampte wat haar beurt afwag om Winnie oor die nuwe skedule vir mobiele Slimkaartvoertuie in te lig.