Mayor visits Gwaiing landfill site to view improvements in place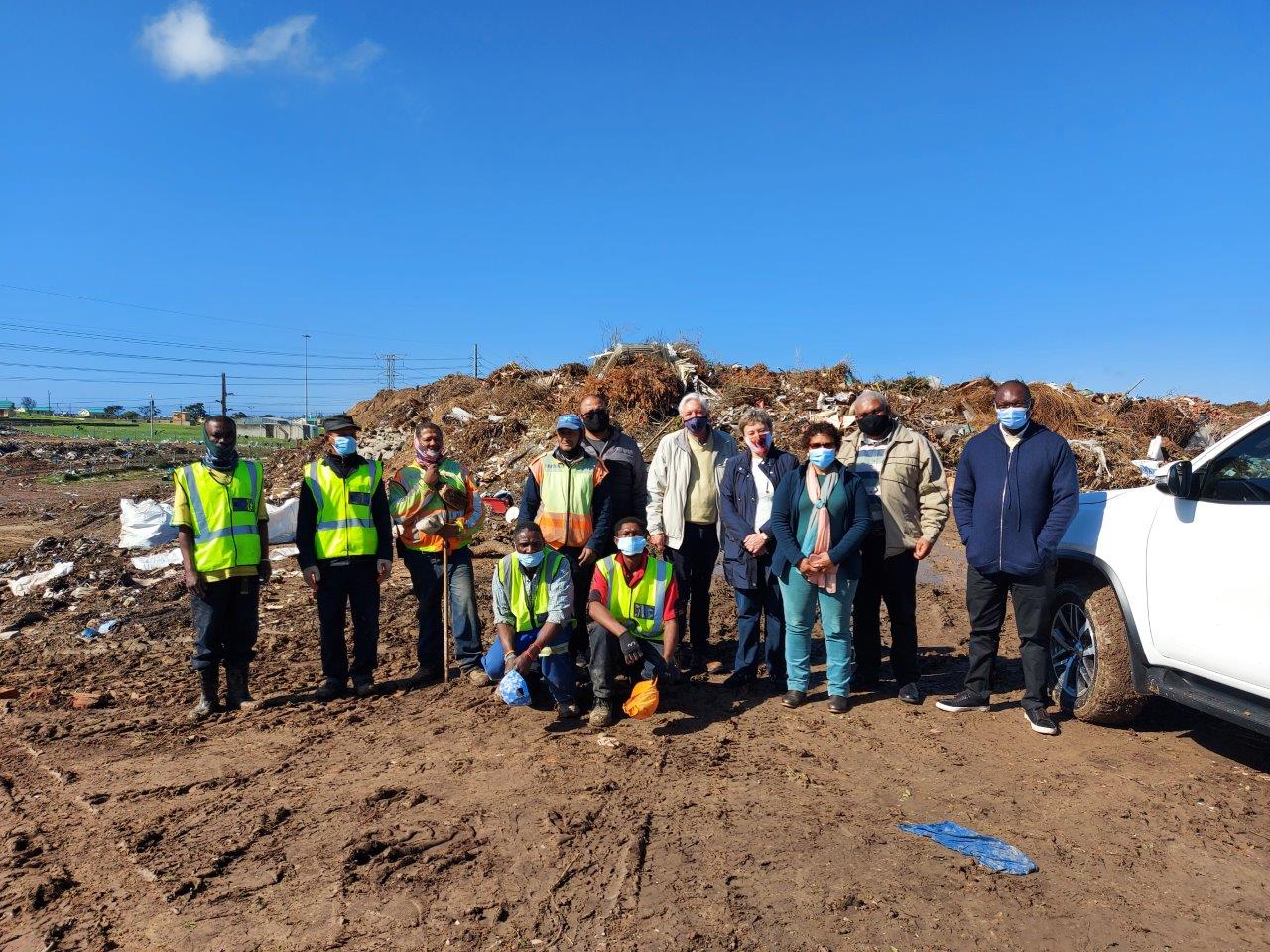 The Gwaiing landfill site has seen a number of improvements following ongoing issues with access control on-site and homeless people gaining access to the site and staying over, a situation which posed danger not only to themselves but also the public wanting to use the landfill site.
George Municipality introduced corrective measures to address these problems by employing  ten Expanded Public Works Programme (EPWP) workers to assist around the site and to address safety concerns. In order to improve access control, the point of access was changed so that every vehicle entering the landfill site, must pass through a weighbridge before they can get to the landfill site. Every vehicle entering the facility is then weighed when it enters, and when it exits.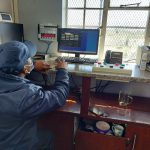 This system enables the municipality to capture correct waste management data and complies with the Provincial Department of Environmental and Development Planning's requirements. Municipal official, Elvis Nondala is responsible for capturing the weight of the vehicles as they come through the weighbridge.
Mayor Leon van Wyk said visiting the facility enabled him to see what the conditions are for all who use this facility. "Under the new management, we are starting to see even more improvements and we are excited to see what lies ahead," he said. He emphasised that the Gwaiing landfill site must be rehabilitated and that a portion of the site will be closed to allow for this rehabilitation. The public will be required to dispose of builder's rubble at an alternative location on the same premises.
Sivuyile Mtila, Senior Manager for Environmental Services emphasized that the public must only dispose of permissible waste items such as; bulky waste (awkwardly sized and heavy objects);  garden refuse (grass clippings, dead branches, bushes, weeds, plants, stones and other small materials); builder's rubble (concrete chunks, broken bricks (clay or cement), sand, stone, soil, cement, plaster) and any waste not containing hazardous waste.
Responding to the disposal of household hazardous waste, the George Municipality will be hosting its first Open Day for the collection of hazardous waste on 10 September, in the parking lot opposite Outeniqua Stadium, Augusta Street. Open from 08:00  – 15:00, the public to please note all Covid-19 protocols will be observed.
f you have the following household hazardous waste, deliver in a suitable container:
Motor oil, oil filters, brake fluid
Used antifreeze
Paint, paint thinner, turpentine
Pesticides or herbicides
Household batteries
CRTs, old TVs, miscellaneous electronics
Tyres
Fluorescent tubes and Globes
Household medical waste (needles and old medicine and tablets)
The following items are NOT accepted:
Explosives
Ammunition
Radioactive Materials
Controlled Substances
Additional Information
Bring the items you wish to dispose of in a strong box preferably in their original, labelled containers.
Do not EVER mix products together.
Be prepared to leave your containers, due to permitting requirements, and the volume of people that may utilise the program.
This is your opportunity to get rid of these items at NO COST and at a convenient, nearby location.
For any enquiries, kindly contact Grace Notshokovu on 044 802 2917.
In the group photograph are workers at the landfill site are from left, Christiaan Terblanche (EPWP), Andrew Pattersen (EPWP), Pieter Jumat (Permanent worker), Patrick Smit (Permanent worker), Ronny Vice (EPWP), David Jantjies (EPWP), Wessel Robertson Manager: Cleansing (in blue jacket and black mask at the back, next to him is Mayor Leon Van Wyk (grey jacket), Dr Michele Gratz (Acting Municipal Manager), Deputy Mayor Charlotte Clarke, Charles Lubbe (Project Manager: Cleansing) and Sivuyile Mtila (Senior Manager: Environmental Services).