Speed Calming Measure Installed on the Municipal Parking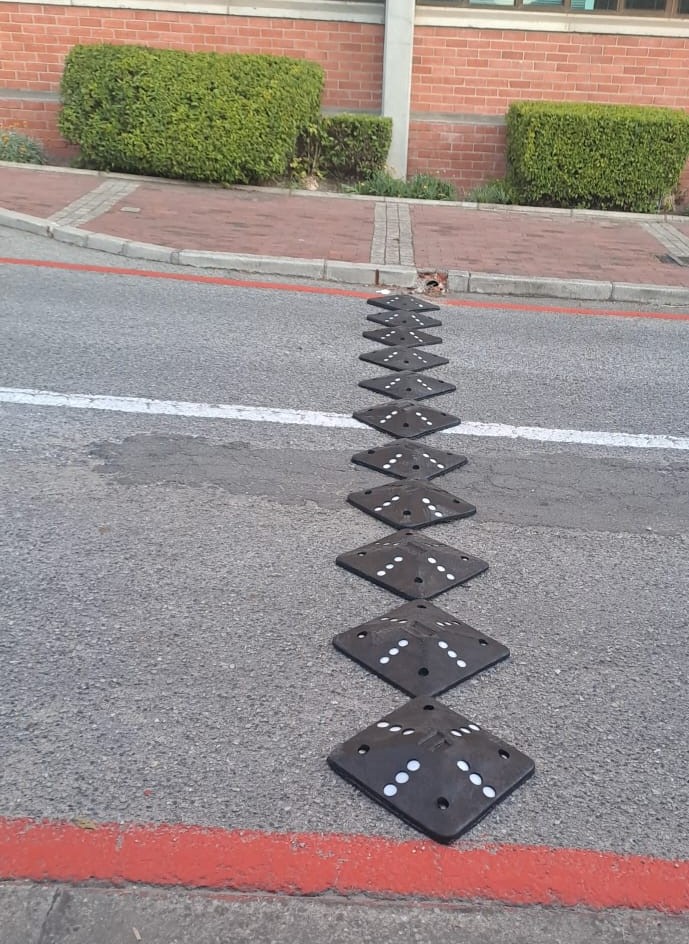 The George Municipality wishes to inform the staff members and the public that speed bumps made of rubber have been installed on the Municipal parking between Progress and Victoria Streets entrances, this afternoon, 31 October 2023.
Drivers are requested to be alert and drive cautiously. The installation of the speed humps is a speed-calming measure in the Municipal Parking area to ensure safety for both motorists and pedestrians.