Parks and Recreation goes 'greener'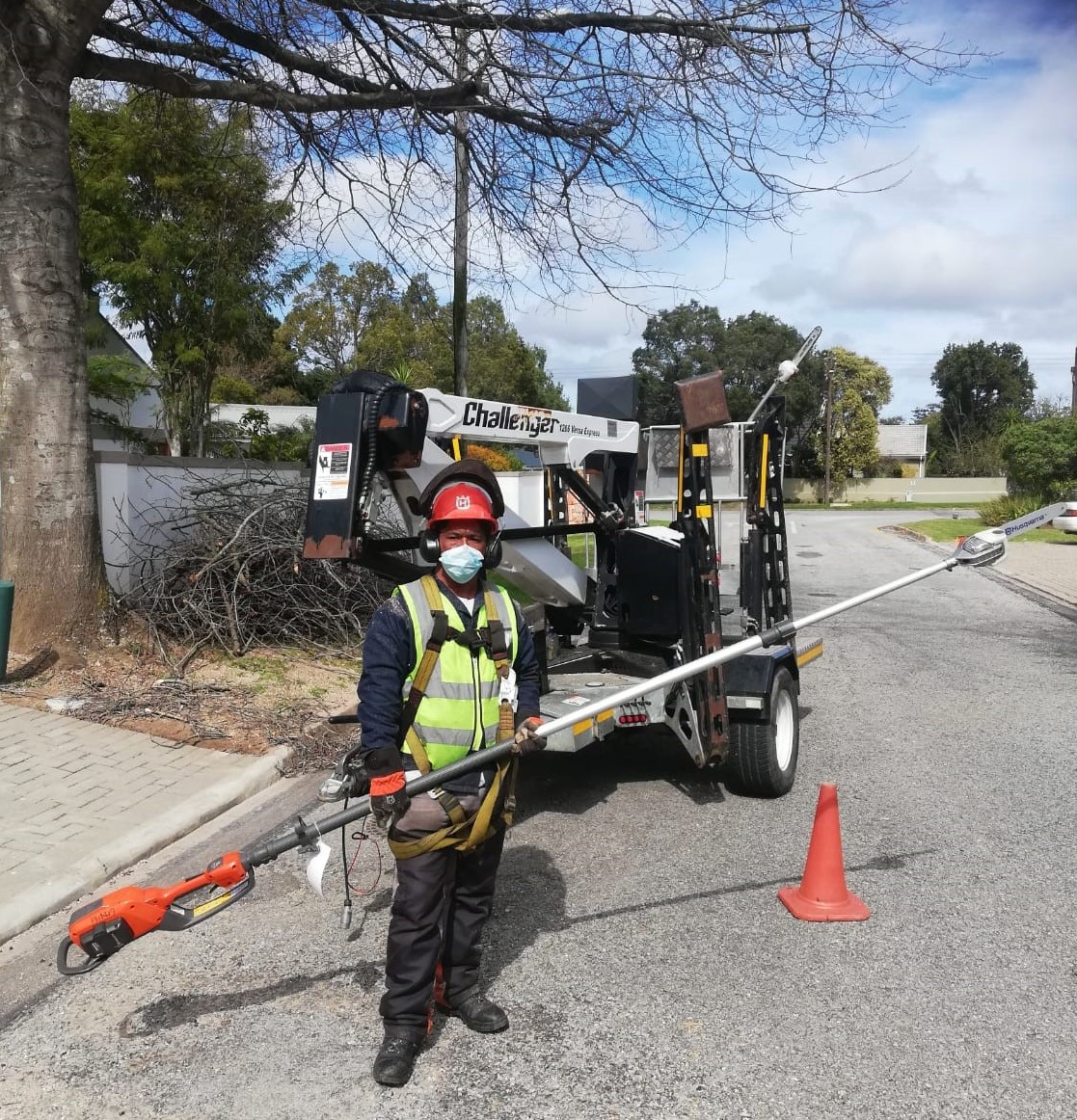 George Municipality Small Plant Operator Marshall Pedro shows off one of the department Parks and Recreation's new lithium Ion battery-powered pole pruners that have recently been purchased as part of the municipality's ongoing pursuit of sustainable solutions across all sections and operations.
The four new pruners are not only more cost effective, lighter and easier to handle, but also reduces noise and vibrations and emit no petrol fumes. This means less impact on the operator and the environment.
The department intends buying battery-operated hedge trimmers next and will continue to investigate other sustainable landscaping devices as they become available.