Ziyawamo Music Business Workshop in George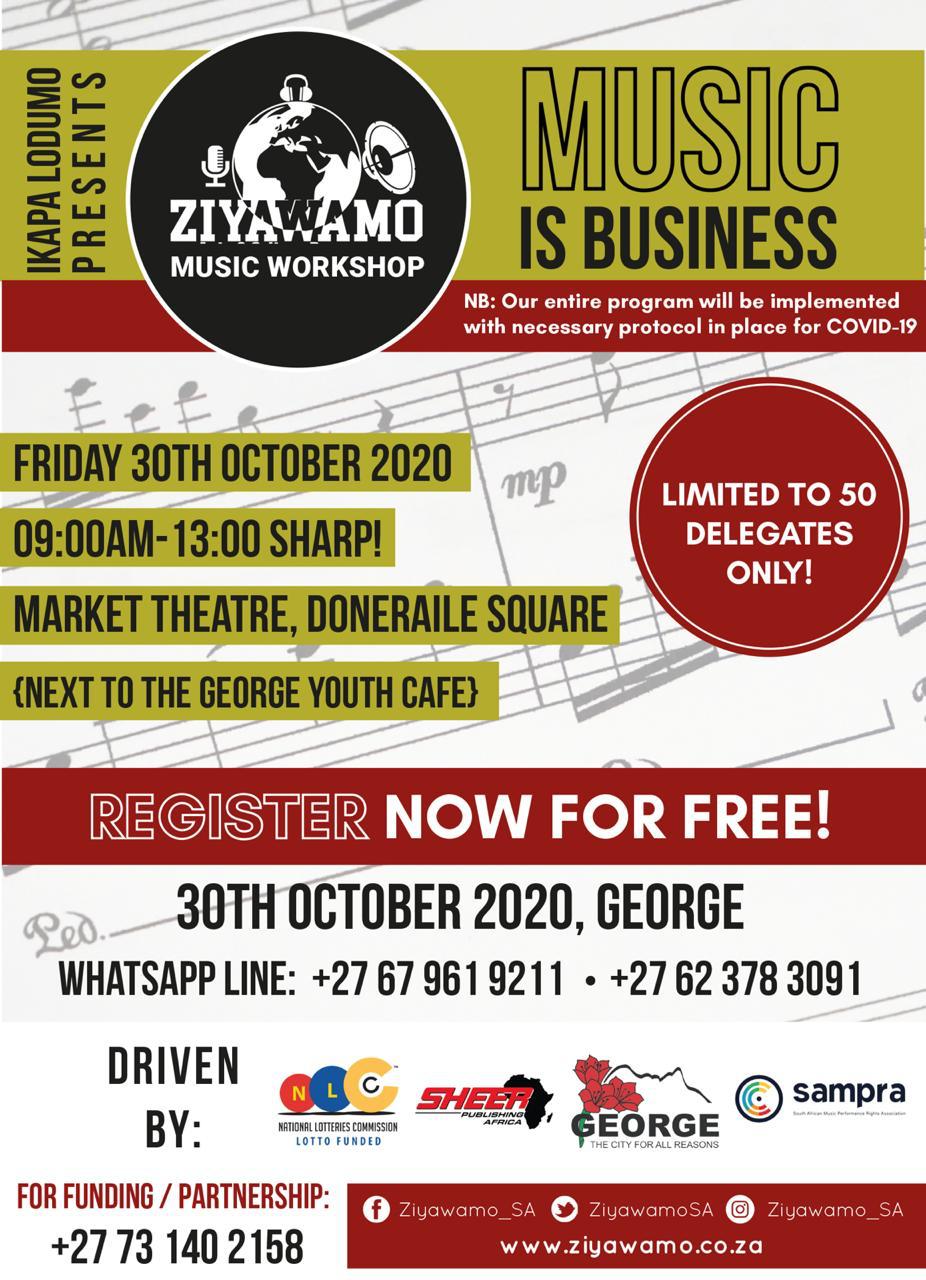 Ziyawamo Music Workshop is being held in George in collaboration with George Municipality.
According to Jonel Kerspuy from the George Municipality Youth Office, the workshop will concentrate on the business side of the music industry. Musicians, artists are usually very talented but lack the business skill to sell their music or make money with it, she said.
The workshop is meant to help musicians specifically with the 'business' of music, she said.
The workshop is FREE but limited to 50 people. We ask interested musicians to whatsapp 067 961 9211 or 062 378 3091 to register.
The workshop is being held at the Market Theatre, Doneraile Square (right next to the George Youth Café) on Friday, 30 October from 09h00 to 13h00.
Ikapa Lodumo Entertainment who will be presenting the Ziyawamo Music Workshop says they are proud to welcome back Redbull energy drink as their official beverage partner. Redbull has been part of #ZMW2020 since the first workshop in January.
Registration is officially open for the George leg of the #ZMW2020.
Mzura Khuse spokesperson for the company said "we are also more than excited with the level of support we have been receiving from George Youth office and have a 24 months partnership agreement, meaning we will bring more Arts programmes into this beautiful town and will do whatever within our power to assist them in developing their youth in creative space, not just music.