Information jamborees in New Dawn Park and Pacaltsdorp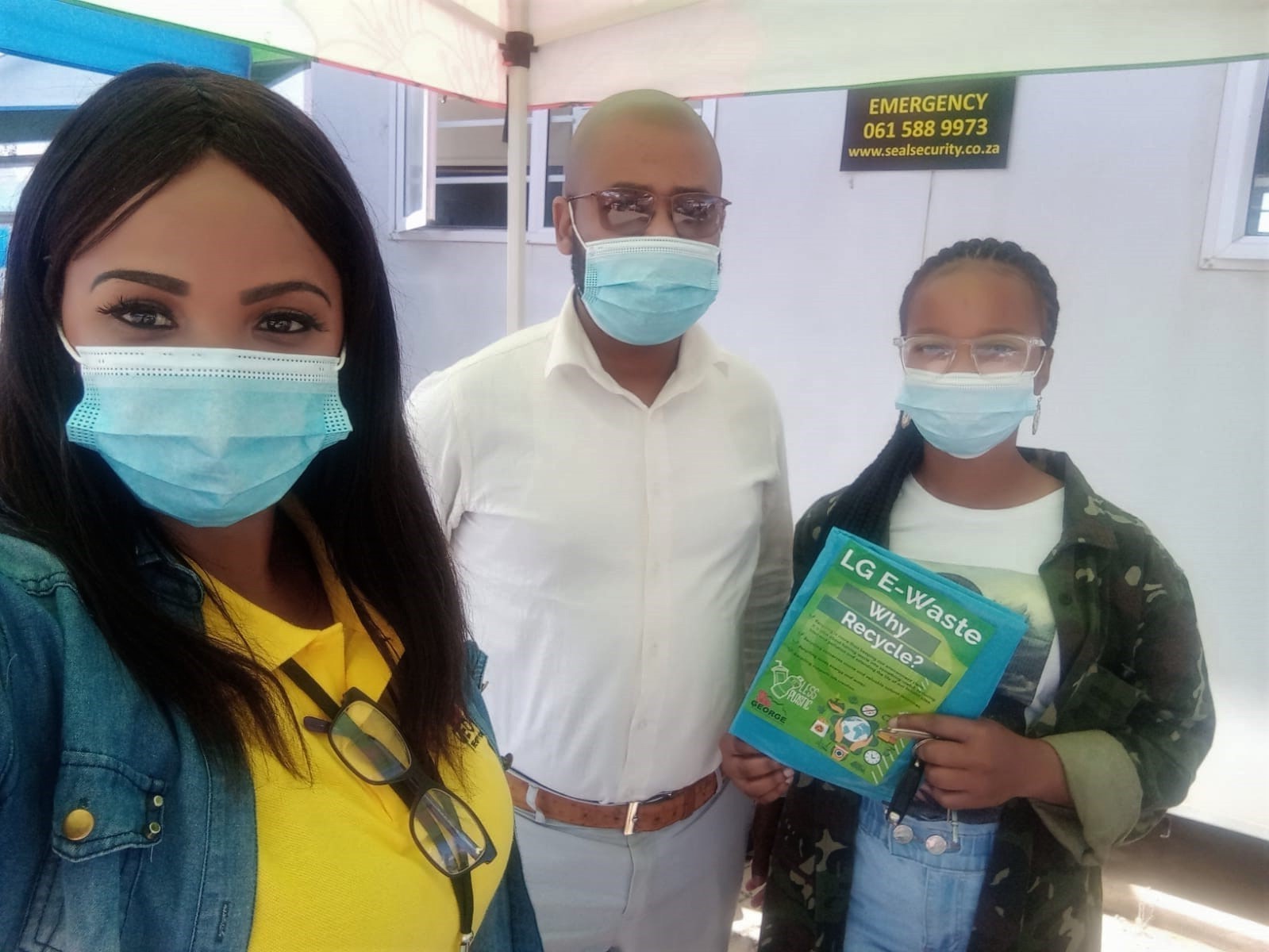 George Municipality held 'Information Jamborees' in New Dawn Park and Pacaltsdorp today.
The initiative is the second in a series of pop-up sessions in which service departments set up in communities to provide information and deal with complaints. Areas in which new government subsidised housing projects have been completed are being prioritised for now to assist new beneficiaries with building-related issues that might have come up since they have occupied their new homes. The sessions, however, are open to all residents.
The municipal departments Housing, Community Development, Cleansing, Libraries, Civil Engineering Services (water, sanitation and streets), Finance, Electrotechnical Services, Tourism, Traffic and GO GEORGE were represented.
George Executive Mayor Leon van Wyk, who visited both sites this morning, encouraged locals to make use of the one-stop initiatives to address as many service-related issues as soon as possible.
Caption
Environmental Services staff from left Grace Notshokovu, Abongile Nontshikiza and Jody Stuurman promoted the municipality's recycling programme.