Christmas comes early for Carpe Diem School!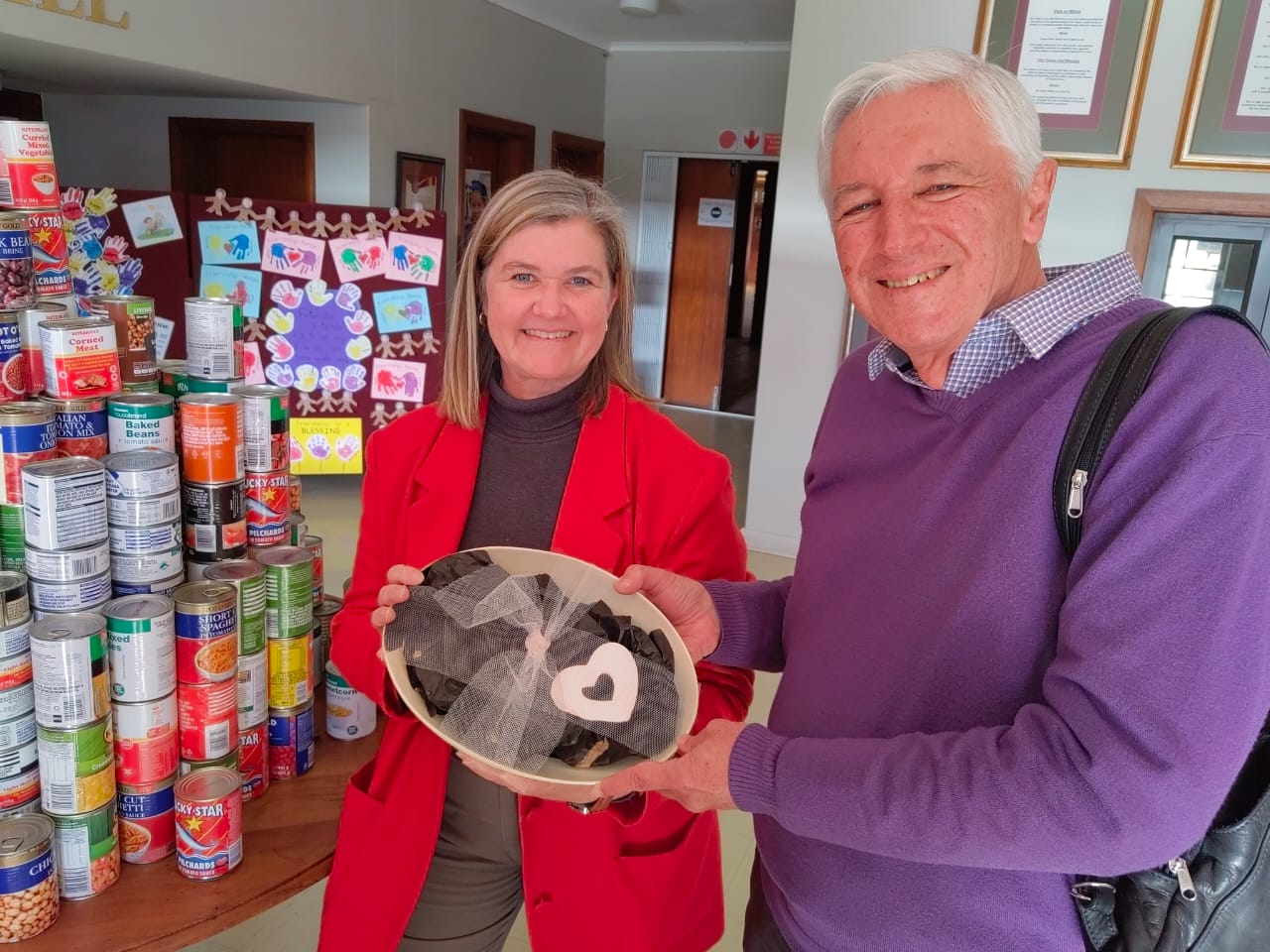 Handing over the tinned goods on Friday 3rd June are from left: Portfolio Councillor for Social Development, Brendon Stamhoof;  School principal Elzeth Grobler; Kneeling in front are  Gender and Disability Officials Nozipho Stone and Junayne "Slang" Mark.At back, Gender and Disability  Co-ordinator, Ejustley Boshoff; Acting Senior Manager Community Development, Library Services, EPWP and Sport, Granville Campher and Mayor Leon Van Wyk.
George Municipal officials recently took up a challenge issued by the Municipal Manager, Dr Michele Gratz to collect tinned food items for Carpe Diem, School for Physically Disabled Children in George. Principal Elzeth Grobler was overwhelmed at the official handover last week during Child Protection Week and thanked the officials of George Municipality for going the extra mile.
Executive Mayor Leon Van Wyk together with officials from the Social Services division handed over 467 tins of food. "This is such an important gesture to a school that relies on fund-raising activities to cover their daily expenses. George Municipality challenges other organisations, business and associations to a similar exercise," said Ald Van Wyk.
Ms Grobler said that the children are sent home during the school holidays and with many coming from an impoverished background, each child is sent home with a hamper of food. She thanked the officials for the generous donation and Mayor personally with a serving platter made by the children.
Dr Gratz, Municipal Manager was full of praise for the officials who contributed so willingly in their private capacity. "This goes to show our officials do have hearts of gold and are committed members of their communities in George."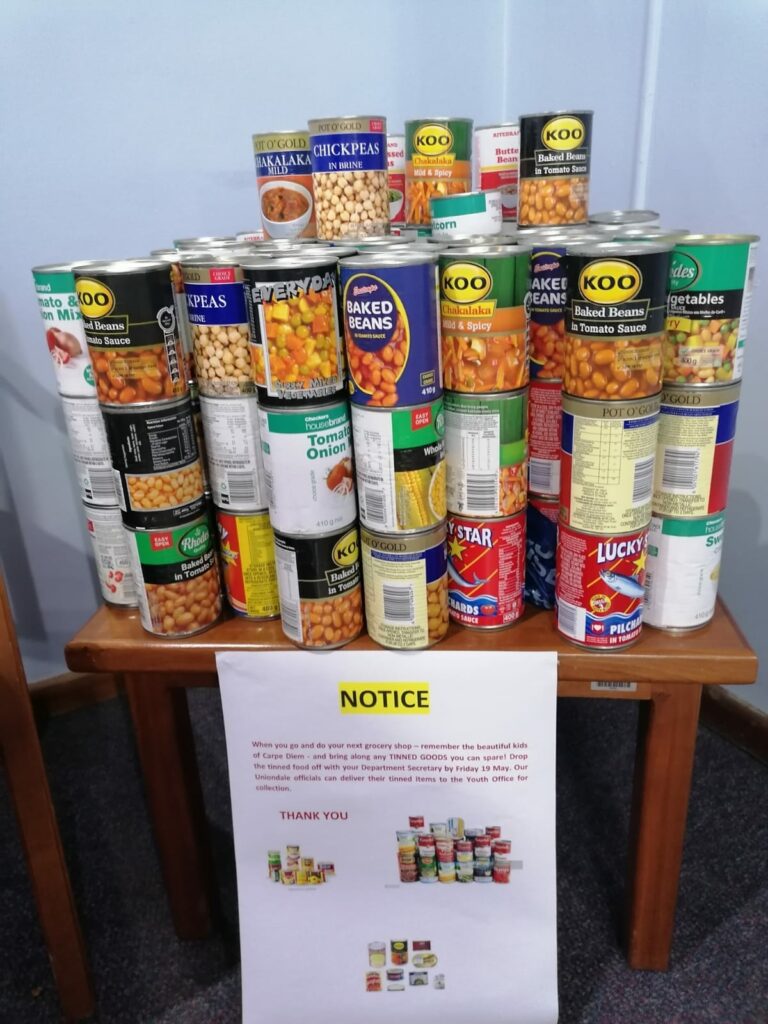 Background:
Carpe Diem is a school that provides for physical-, learning- and intellectually impaired learners between the ages of 6 and 18 years, that cannot be accommodated in mainstream education. The school also serves a few hearing impaired learners capable of functioning in a normal class situation with the help of hearing aids and/or FM systems (this excludes learners who are deaf). In the autistic unit the school also provides for learners on the autistic spectrum.
Since February 2020 the school has accommodated deaf learners between the ages of 3-8 years in the  Unit for Deaf learners.The school serves all towns and farming communities along the Southern Cape coastal region, which include: Riversdale, Albertinia, Mosselbay, Hartenbos, Klein Brak, Groot Brak, George, Hoekwil, Sedgefield, Karatara, Knysna, Plettenberg Bay and The Craggs. At the moment there are 385 learners in the school, 84 of these learners are also being cared for in the hostels.