CONSTRUCTION ONGOING TO STABILISE AND REHABILITATE SCHAAPKOP DONGA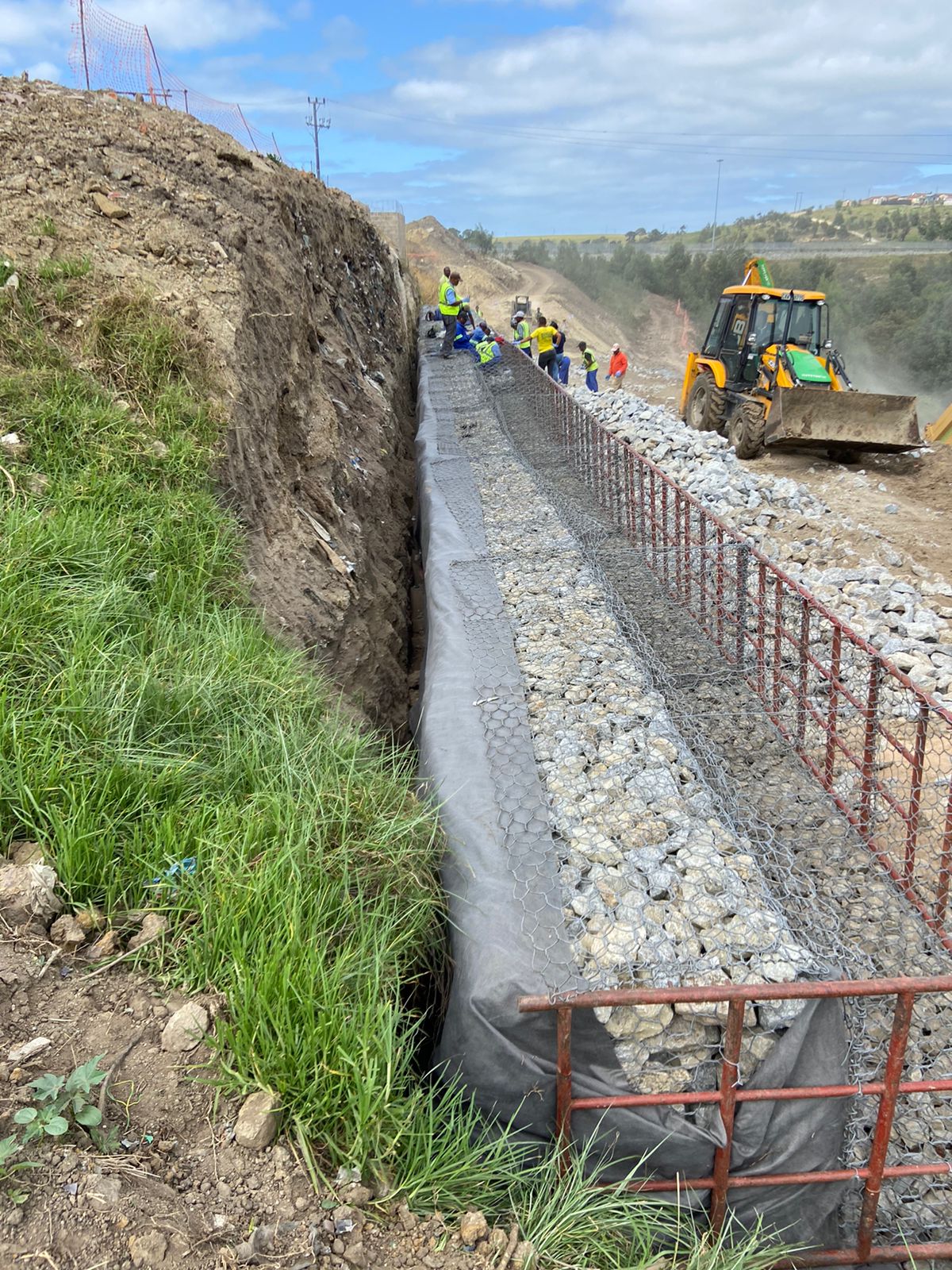 There is currently construction taking place at Schaapkop Pump Station to stabilise and rehabilitate the slope on the riverbank to protect the pump station from an encroaching donga and create a safe working space for the pump station contractor to establish on-site.
The source of funding for this construction is the Budget Facility for Infrastructure (BFI) funding and the Regional Bulk Infrastructure Grant (RBIG) project.
The embankment contains several pipelines including the rising main (pumping line) from the pump station. The pipeline needs to be replaced by a larger diameter pipeline in Phase 2 of the pump station upgrading and therefore provision must be made in the currently installed infrastructure for the new pipeline to prevent demolition/ excavation into the gabions for the new pipeline.
Gabions are being installed as a retaining wall to retain the earthworks slope and the wire needs to be protected against vandalism and theft, so a concrete capping was specified to prevent access to the wires. The contractor has subsequently introduced the use of gunite (spray-on concrete) instead of conventional concrete due to the ease and speed of construction to save time.
Ends.