Dogs on beaches(sand area) detrimental to Blue Flag status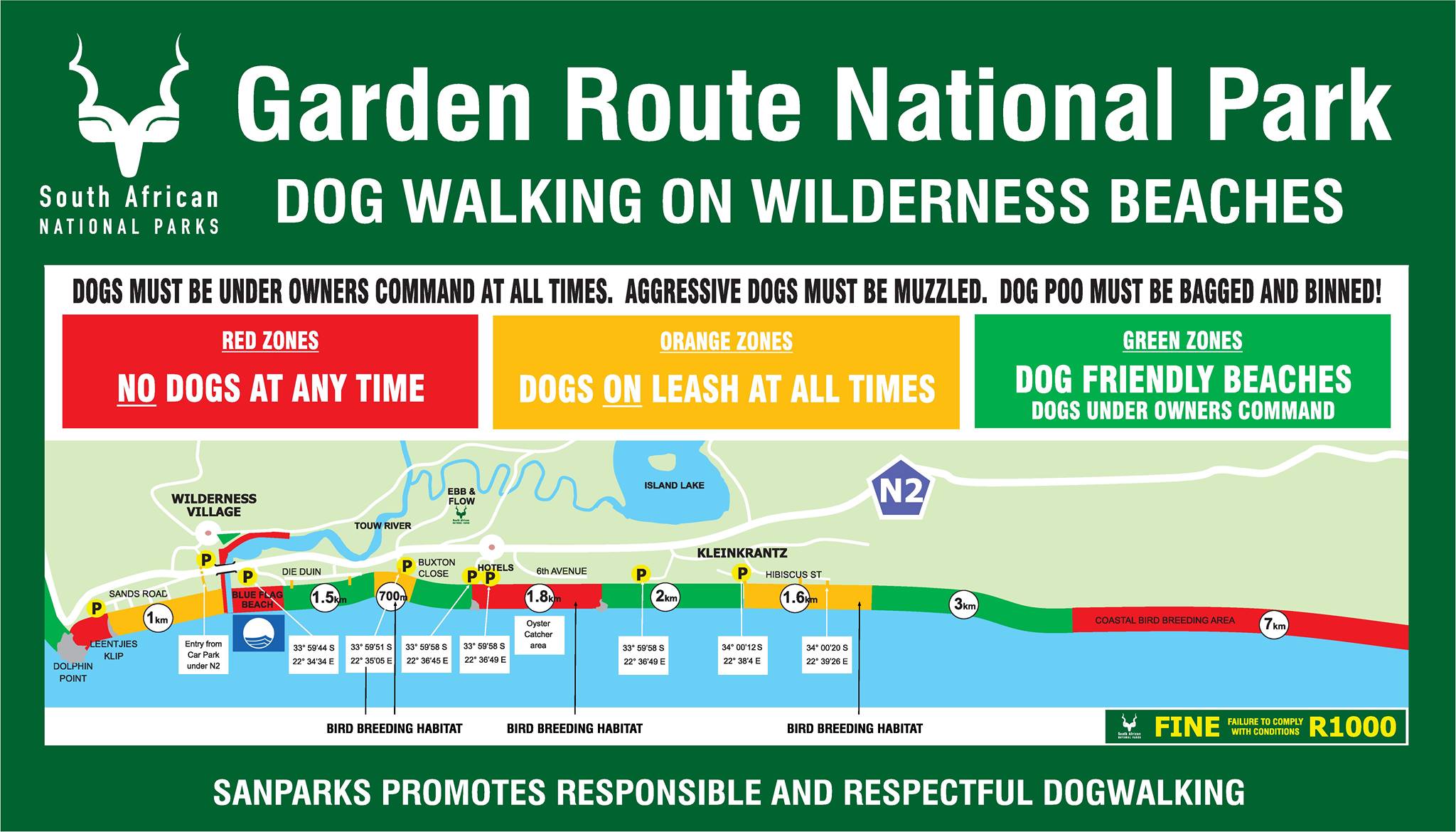 Dogs on beaches(sand area) detrimental to Blue Flag status
Reissued by George Municipality 22 December 2021
George Municipality wishes to again remind all dog owners that NO dogs are allowed on any of George beaches (SAND Areas) at any time as per the Municipal By-Law (Keeping of Dogs, cats and animals). The municipality has attained Blue Flag status as well as Pilot Blue Flag status for Wilderness Beach, Victoria Bay and Herolds Bay and in order to adhere to the Blue Flag international standards we are strictly enforcing this regulation this festive season.
Dog excrement can contaminate the water and jeopardise the Blue Flag status of our beaches, even if the dog poop is picked up. Dog owners are therefore warned to keep dogs on a leash and off the sandy areas at the beaches. Law Enforcement officers will not hesitate to act against those that do not adhere to this regulation which is clearly identified on our regulation signage boards located at each beach area.
Further to this By-Law no dog or other animal may be in any public street or public space (any open public space the public has access to which falls under the George Municipal jurisdiction for example beachfronts, parks, sport fields and sidewalks) except on a leash and under control. This is unless the animal is in an area designated by the George Municipality as a free-running area. A person is not allowed to walk a dog other than a guide dog, ON A BEACHFRONT i.e not on the sand, a public street, public place, without carrying enough plastic or paper bags or wrappers, to place the excrement of the dog into, in the event of the dog defecating.
Please note that dogs are allowed on the sidewalk areas, (tarred, brick-paved etc.) of beachfronts, if these conditions are adhered to. The beach areas under the control of the George Municipality include Herold's Bay, Gwaiing River Mouth, Victoria Bay and the Leentjiesklip areas.
The public must also note that By-laws relating to dogs on a street or public place relate to the George Municipal jurisdiction and it might differ from other municipalities. The public is also requested to humanely muzzle and keep dogs under control, which could be considered dangerous, vicious or ferocious. No animals should be left in an unattended and or a closed vehicle or open bakkie in any public street or space. If this by-law is not adhered to, a fine of R1000 will be imposed.
We ask dog owners to familiarise themselves with the Sanparks infographic attached, to see where dogs are allowed on Wilderness Beach.