Festive season wrap for George!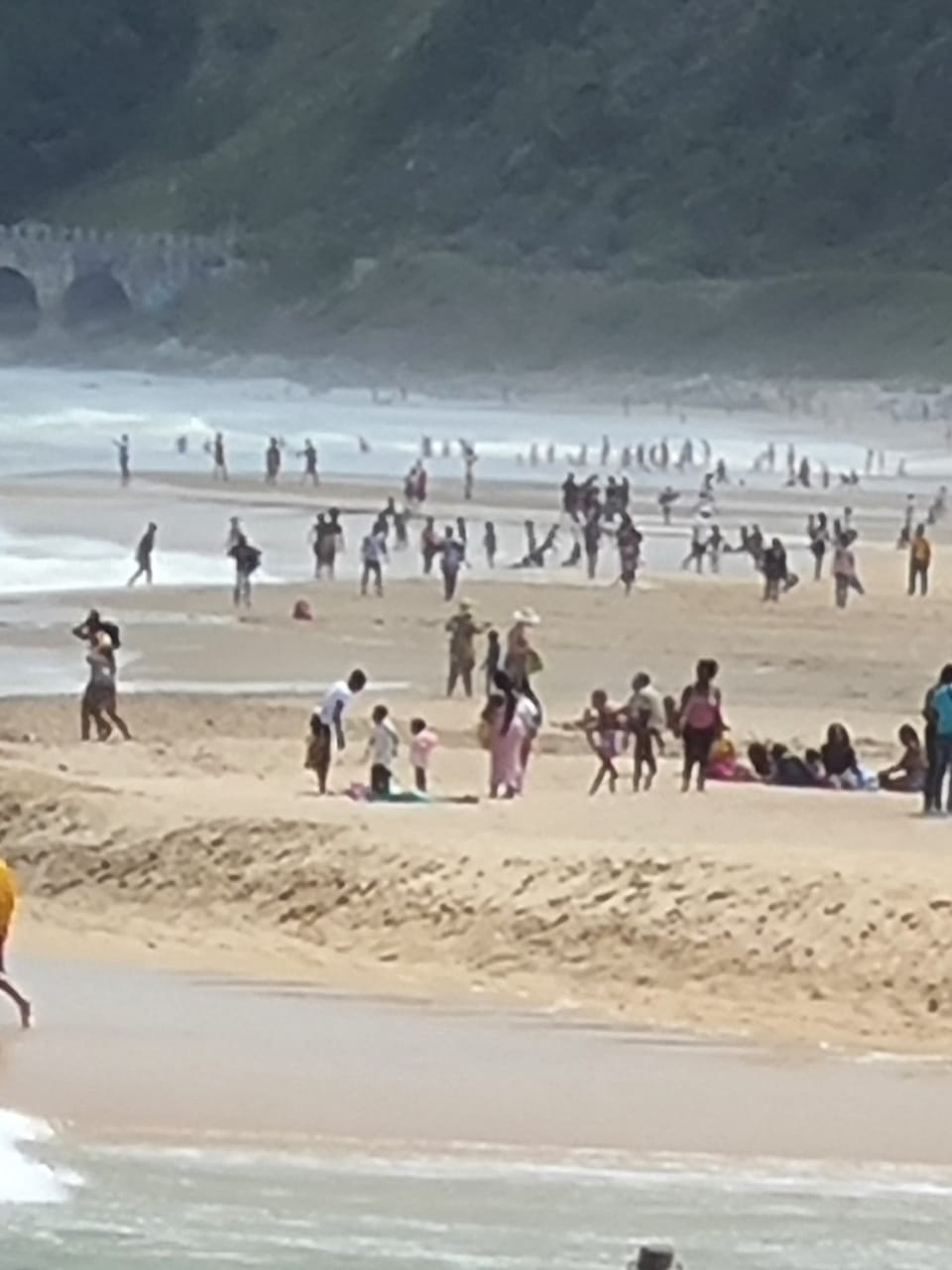 George is experiencing a bumper festive season with our tourism division recording 630 enquiries through our offices based in George, Wilderness, and Tourism. 41% of enquiries were related to 'things to do' and tourism information, 35% were accommodation related and 24% were general enquiries. Occupation figures in Quarter 4 2021 were on a steep upward trend already and the preliminary December feedback is that the private sector has experienced a moderately good festive season. Forward bookings are also showing that accommodation establishments will enjoy a longer season than 2020.
EVENTS
Despite the Covid-19 Regulations, several events stood out with a highlight being the expanded George Tens festival, heralded by former coach Springbok Heyneke Meyer.  The event was sold out at Covid-19 restriction capacities, with 2,000 spectators per day over 4 days, and consisted of an impressive 58 rugby 'tens' teams, 22 golfing 4-balls, 12 netball teams, and 10 lawn bowls teams per program day.  George Municipality also partnered with the Pacaltsdorp Night Race, featuring a 10km and 5km race.
PAVEMENT PERMITS
In a bid to boost the local economy, the Municipality also initiated the concept of a 'pavement permit' to assist restaurants in terms of capacity constraints with the implementation of social distancing measures due to COVID-19. The 'pavement permit' would provide restaurants with additional floor space to place their tables. The initiative was very well-received by local businesses and the Planning Directorate is looking to expand on such ideas in the future.
SAFE SEASON
As far back as October last year, George Municipality announced that for the 2021 Festive Season, safety and service delivery would be the key focuses for the municipal administration. The Festive Season Monitoring Committee met daily from 1 December and will hold its final meeting this week Friday. A debriefing will be held before the end of January 2022 to review and begin planning for the 2022 Festive Season.
All of the Municipal departments were represented as role players included SAPS, SanParks, NSRI, Lifeguard representatives. Problems that were raised were dealt with efficiently and immediately and these included lifesavers, water quality, parking issues, safety at beaches, alcohol, fireworks, events as well as standard municipal service delivery which continued unabated through the festive season in terms of refuse collection, water and electricity, building control, financial services, etc.
Feedback received to date from businesses, residents, and visitors is that this is one of the best seasons they have experienced overall with specific reference to the management of the beaches on busy days.  Dr Michele Gratz thanked the municipal teams as well as all of the roleplayers for the huge effort put into making it a successful season. "This was a big team effort which George Municipality intends building on for future seasons."
STAKEHOLDER COLLABORATION
The Festive Season Monitoring Committee and operations over the festive season were undertaken in collaboration with SANParks and NSRI Wilderness.
SANparks Section Ranger: Wilderness National Park Jonathan Britten noted that this peak summer holiday season in Wilderness was very busy and a much need economic boost for local businesses. "The Wilderness National Park is inherently interwoven with the town and suburbs of Wilderness and the scenic beauty is big drawcard for tourism but if the area is not safe and public services not effective this would impact negatively on the environment and local economy.
"SANParks is grateful that the George Municipality led an integrated and multi stakeholder collaborative team approach to ensure that all visitors and residents of Wilderness and the greater George had a positive and safe experience during this very busy time. It was delightful to see so many happy holiday makers enjoying our beaches, trails and waterbodies knowing that we had a very dedicated team on the beat daily ensuring everyone's safety and that the beaches and facilities were always clean. Much success lay in the Festive Season Monitoring Committee meeting daily, where required plans and deployments were adjusted as needed and this was not just all talk, it was common to see the various Municipal Directors, Senior Managers and the Municipal Manager on the ground engaging with the public and overseeing implementations of plans. Impactful leadership was the order of the day," said Britten.
"This holiday season proved the value of partnerships, dedication and teamwork working towards a common goal. The partnerships and operational effectiveness between the George Municipality, SANParks, NSRI, SAPS, Forensic Pathology Services, Wilderness Rate Payers and Residents Association is an asset for Wilderness."
NSRI Wilderness, Michael Vonk recognized that strong leadership, collaboration between all stakeholders, and detailed planning were critical factors in this year's successful festive season. "The beaches have been exceptionally busy, especially since New Year's Day and everyone has gone above and beyond, working very long hours to ensure the public have been able to safely enjoy our magnificent beaches."  Vonk highlighted the role law enforcement, SAPS, and other security service has played in preventing the consumption of alcohol on the beaches, along with the prevention activities by lifeguards as contributing to the first season with no drowning incidents on the beach in many years.
EMERGENCY SERVICES
Lifeguards were deployed at Gwaing Beach, Herold's Bay, Victoria Bay, Wilderness Leentjiesklip, and Wilderness Salinas on a full-time daily basis from 7 – 7 and will remain in place until 31 January 2022. A total of 20 saves and 40 help outs were performed by these well-trained youngsters up to and including 10 January. 70 First Aid assists were handled with 4 cases requiring ambulance transportation.
Emergency Services were kept busy and attended to 9 formal structure fires and 13 informal structure fires. Regrettably, one life was lost in an informal structure fire. Fire officials also attended to 38 motor vehicle accidents with a total of 51 patients treated. The worst accident they deal with occurred in early December with the loss of 3 young lives on N2. Recovery services worked for 8 hours on 31 December to retrieve a vehicle that went over the barrier at Wilderness, Dolphin Point Lookout, and landed on the railway line. The driver miraculously escaped with minor injuries.
TRAFFIC MANAGEMENT / PARKING / POINT DUTY
George Traffic Services actively patrolled all municipal areas in collaboration with Western Cape Provincial Traffic including participating in regular roadblocks. Traffic flow was managed as best possible in particular at congested intersections such as the Garden Route Mall, the exit ramp to Mossel Bay on Knysna Road, and the airport intersection.
Temporary road signs were made up and installed together with traffic cones to ensure compliance in terms of parking, to prevent illegal parking, direct vehicles to parking areas as well as ease the flow of traffic making use of the Drop and Go areas successfully implemented in Victoria Bay, Herolds Bay, and Wilderness.
An additional 30 pointsmen/women assisted at busy traffic intersections and shopping malls, at beaches to close off roads, and with Drop and Go areas. Together with our traffic wardens they managed parking at the beaches to avoid obstruction, assisted on the N2 to ensure safe access for beachgoers, and generally addressed congestion throughout the CBD when needed. Teething problems were experienced but the pointsmen quickly became a huge asset to the municipality and will be considered again for the next festive season. Traffic wardens were placed with the Point duty officers at all beaches to mentor and upskill them.
Special arrangements have been made for any motorists who were directed through a red traffic light by our pointsmen and noted the cameras flashing. You should not receive the fine, but should a few slip through representations can be made to smagxwalisa@george.gov.za
The Vehicle Testing Station offered 3 days in December and 3 in early January where a free 10 Point check could be done on your vehicle before traveling. This was a new service and 23 motorists took advantage of it.
BLUE FLAG BEACHES AND CLEANSING
Wilderness, Salinas remains a full Blue Flag beach until 31 January 2022, and Herold's Bay and Victoria Bay obtained Pilot Blue Flag status. Compliance in terms of the international standards, included high standards of water quality monitoring, public safety and lifeguard services, and well-maintained coastal amenities.
Fl
Flooding and heavy rainfall in early December pushed tons of debris down the rivers which fouled up the beaches. Our cleaning teams together with Working on Fire crews, worked non-stop for days to clear Herold's Bay, Victoria Bay, Ballot's Bay, Wilderness beach from Leentjiesklip to Salina's beach, Gwaiing Beach, and Kaaimans mouth. Over 1300 black bags of refuse and debris were collected in a short space of time and at one point a grader was brought in to assist with the volume of debris that needed to be removed.
Our Beach cleaning teams worked until 23h00 on many nights and started at 02h00 on New Year's Day to ensure that the beaches were clean for the first beachgoers the next morning. The cleaning teams also did sterling work in keeping the beach ablution facilities in excellent condition despite heavy usage. Our CBD cleansing teams kept the town clean and neat for visitors.
BEACH MONITORS AND LAW ENFORCEMENT
George Municipality was adamant that no alcohol would be allowed on our beaches and confiscated bottles to the value of R20156. Our law enforcement officials estimate that they showed away alcohol to an estimated value of R52 000 (ie beachgoers agreed to either dispose of themselves and/or return items to their vehicle).  Neighborhood Watches, Community Police Forums as well as the SAPS worked closely with the Municipality with regards to Community Safety. The confiscated alcohol will be handed over to SAPS to store and ultimately dispose of.
FIREWORKS
George Municipality implemented a complete ban on the setting off of fireworks, fire-crackers, flares, paper lanterns, and other such paraphernalia in the George municipal area. Over 169 visits were undertaken to retail outlets and an estimated R25 400 worth of fireworks were confiscated (retail value) with 25 fines issued totaling R59 000.
MUNICIPAL OFFICES REMAINED OPEN  – SERVICE DELIVERY ONGOING
In previous year's the municipal buildings have been closed between Christmas and New Year with only minimal staff on standby. This year the buildings were only closed on Public Holidays and our directorates faced huge challenges with major pipe bursts occurring on 29 December and several extended power outages taxing all of our officials to the limit. However, amid the crisis and festive season chaos, service delivery continued unabated. Our Planning division processed 158 plans in-season with 86 approved, which was 80 residential, 6 non-residential. 16 applications (14 residential and 2 non-residential) remain in circulation. The remaining 56 (52 residential and 4 non-residential) were not approved due to either not complying and/or additional information being required. Furthermore, a total of 55 (54 residential and 1 non-residential) Certificates of Occupancy were issued.
The Building Control division was equally busy with building control contraventions and complaints that were able to be addressed expeditiously over the festive season. A total of 54 residential occupation certificates and 1 non-residential were issued. 19 complaints were received and addressed.