Media Statement: #George Means Business
Issued George Municipality, 26 May, for immediate release
Executive Mayor for George, Leon Van Wyk will this week participate in the Western Cape Property Development Forum's 9th Annual Conference taking place in Cape Town at the CTICC . Session 3 will be hosted by Western Cape Premier, Alan Winde today 26 May, and he will present his vision for attracting and pitching investment to the Western Cape. Thereafter the executive mayors for George, Drakenstein, Overstrand, Saldanha Bay and Stellenbosch will share their own strategies for their respective cities.
"George is thrilled to be at the Western Cape Property Development Forum for the first time. It is an honour and privilege that our city has been invited by the Premier of the Western Cape to showcase George as a leading intermediary city. We have come to learn and understand the needs and aspirations of property development. We believe this will help us drive economic development in George," said the Executive Mayor, Alderman Leon van Wyk.
Attending the 2022 WCPDF Conference with Ald Van Wyk will be newly appointed Municipal Manager, Dr Michele Gratz and Director for Human Settlements, Planning & Development, and Property Management, Lauren Waring.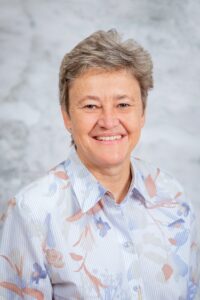 George has long been highlighted as one of the fastest growing intermediary cities in the country with good governance, and a stable political environment and administration. The city has shown itself to be responsive to emerging trends actively utilizing improved data management and analysis thereof to ensure excellent planning and integration between the Municipal Master Plans, Spatial Planning, and the GIS interface.
" George is currently experiencing unprecedented growth, being one of the preferred destinations of semi-migration. It is important that we understand and are responsive to the needs of all the role players in growth and development. This is a unique chance to network and plan growth of our town. The programme is jam-packed with interesting topics and high-profile speakers and George is honoured to be a part of this" said Dr Michele Gratz, Municipal Manager.
The city is currently focused on extending and upgrading water and sanitation infrastructure by a full 50% and was recently awarded R1.197 billion via the Budget Facility for Infrastructure funding ("BFI"), the first non-metro municipality to ever receive such a grant in South Africa. The BFI funding is allocated to George Municipality through the Regional Bulk Infrastructure Grant managed by the Department of Water and Sanitation.
The electrical division is spearheading innovative projects such as a possible hydroelectric scheme at the old George dam, being one of the first B- municipality's  in South Africa to offer wheeling and electricity trading through the municipal grid, keeping traffic flowing with 40 traffic intersections fitted with UPS backup, applying for Loadshedding curtailment and a number of renewable energy projects to be implemented over the next three years in a bid to reduce the municipal reliance on electrical supply.
"Economic growth is a driver of social development. To grow George and encourage sustainable development for the community of George, the municipality interacts with a wide range of stakeholders, and built environment practitioners are key partners. While we are here to showcase George as a best practice city, we are also here to listen and learn from the industry" said Lauren Waring, Director Human Settlements, Planning & Development, and Property Management.
George means business and the municipality is doing all it can to facilitate the ease of doing business as a smart city. The city's property portfolio is being leveraged to draw investment, micro-developers are being engaged and there is a clear understanding of the residential market needs.
The city provides mobility with an integrated public transport network, an airport and an extensive fibre network. Excellent educational opportunities together with the numerous sporting facilities provide a well-located city, with a relaxed outdoor lifestyle on the doorstep of any resident.
Information:
The Western Cape Property Development Forum (WCPDF) is a registered non-profit organisation (246-760 NPO). It was founded in 2008 to create awareness, address the challenges that face the property development and construction industry and to be the collective voice of the industry in the Western Cape. We focus on the full production line of private and public property projects and associated infrastructure provision.
 The WCPDF actively engages and lobbies politicians and government representatives and provides detailed input and feedback on draft legislation and policy to make the public sector aware of the ramifications that decision-making processes and service delivery have on property development and construction and, in turn, the economy and most importantly jobs.
While the industry is also impacted by national legislation, the most critical development issues tend to occur at ground level, and therefore our emphasis is regional. Property is produced at municipal level.
Ends.