George Municipality hosted Women's Day event with entrepreneurship as a theme
George Municipality Gender and Disability subsection, Community Development Department held a women's day event recently with 241 women in attendance at the Conville Community Centre with entrepreneurship as a theme.
According to Ejustley Boshoff, Coordinator of the Gender and Disability subsection, the objectives were to network, motivate and give woman access to information to start their own businesses, to become entrepreneurs. Boshoff said, "It was a very successful event, we received very positive feedback. We had very powerful and informative speakers Lucinda Orie, a well-known speaker, was a very powerful speaker at the event and gave insight into her life story and her book, when a woman is damn fool, which she released in 2022. Lianda Landman from Seda (Small enterprise development agency) was also a speaker at the event and gave an informative speech on how Seda can assist small businesses.
Carli Adams, a very well-known transgender businesswoman, shared her journey of becoming a successful hairdresser with the audience.
Boshoff said they've had a few successful stories coming from the event with unemployed women that were linked with other entrepreneurs that will assist them in future with their ventures and give them opportunities that will provide possible employment.
Boshoff said the women were spoiled by the Gender and Disability subsection with a hearty cooked meal for lunch. They had coffee, tea and rusks when they arrived and had muffins later.
South Africa commemorates Women's Month as a tribute to the thousands of remarkable women who marched to the Union Building in Pretoria in 1956. They protested the Pass Law and the restriction of movement for people of colour. Organisations and individuals give tribute to the pioneers of the women's movements, women in leadership positions and businesswomen.
Photo above: Carly Adams, Angelique Vezasie, Sorica Campher, Ejustley Boshoff, Cllr Thandiswa Qatana, Ennie Mudau, Nozipho Stone and Estelle Fredericks at the Women's Day event at the Conville Civic Centre.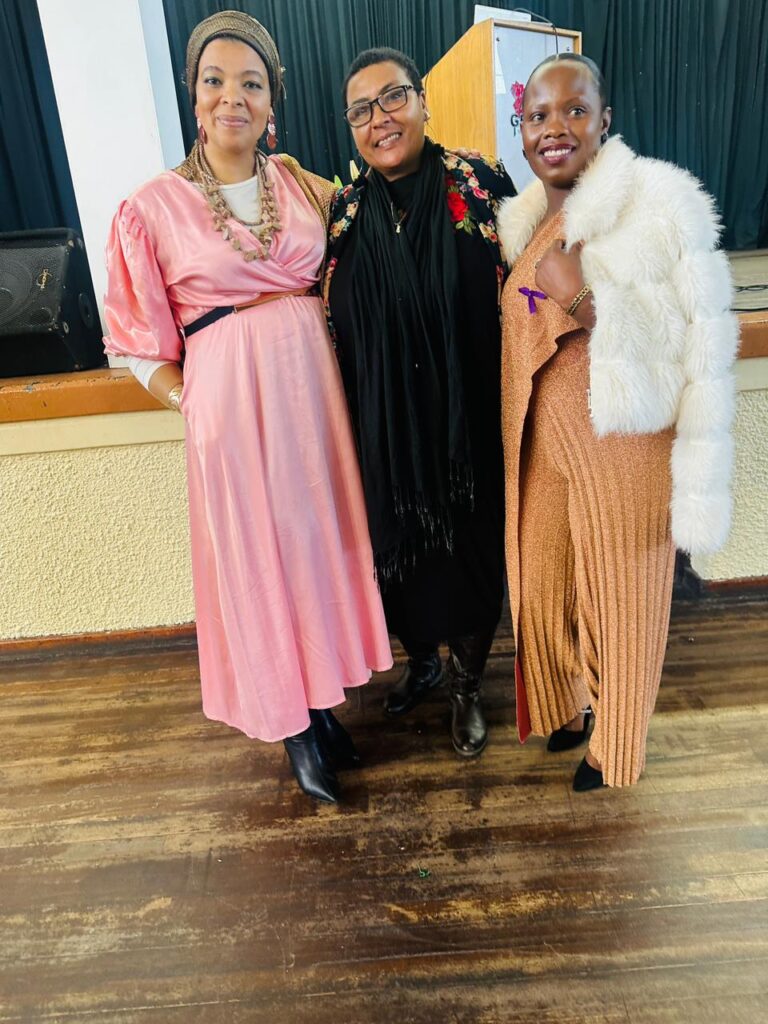 Ejustley Boshoff and Sharon Williams, a hairdresser that will register her business after the event. To the right is Ennie Mudau from the Department of Justice, a speaker at the event. She is part of the Anti- Gender Based Violence and Femicide Forum.
Ejustley Boshoff, Dolphina Lamprecht with flowers she received at the event, and Cllr Thandiswa Qatana.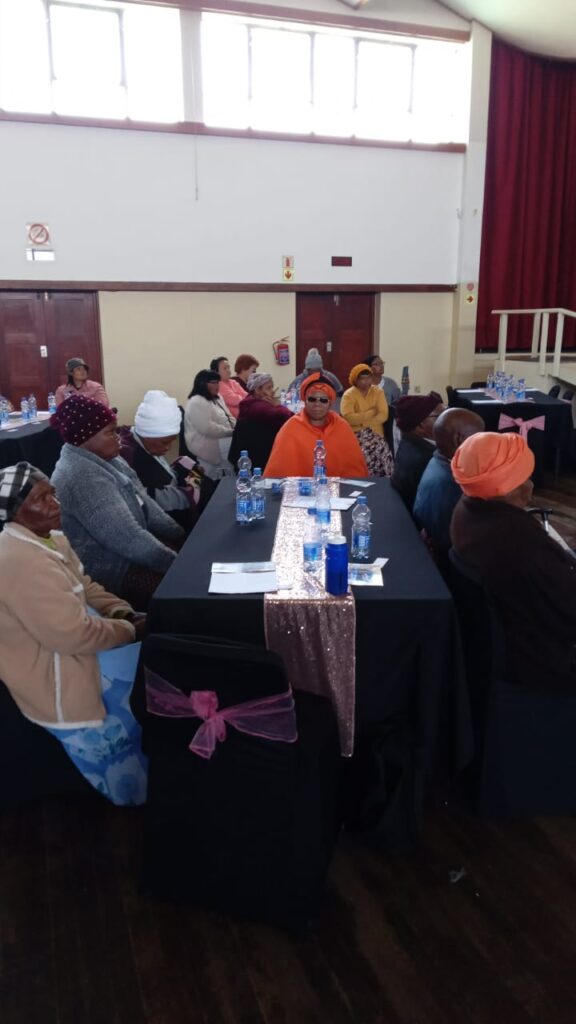 Some of the ladies attending the Women's Day event.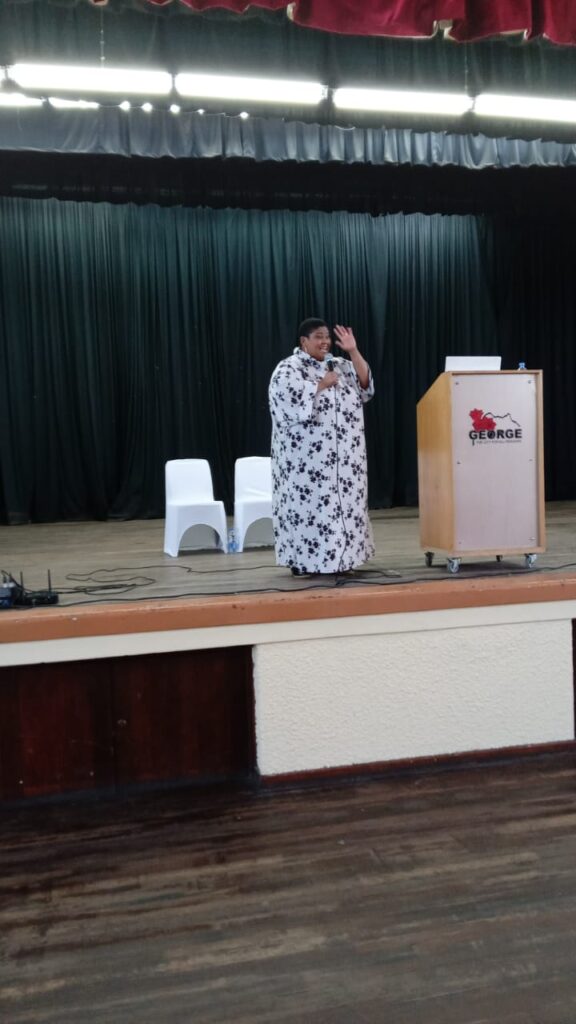 Lucinda Orie, writer and motivational speaker at the event.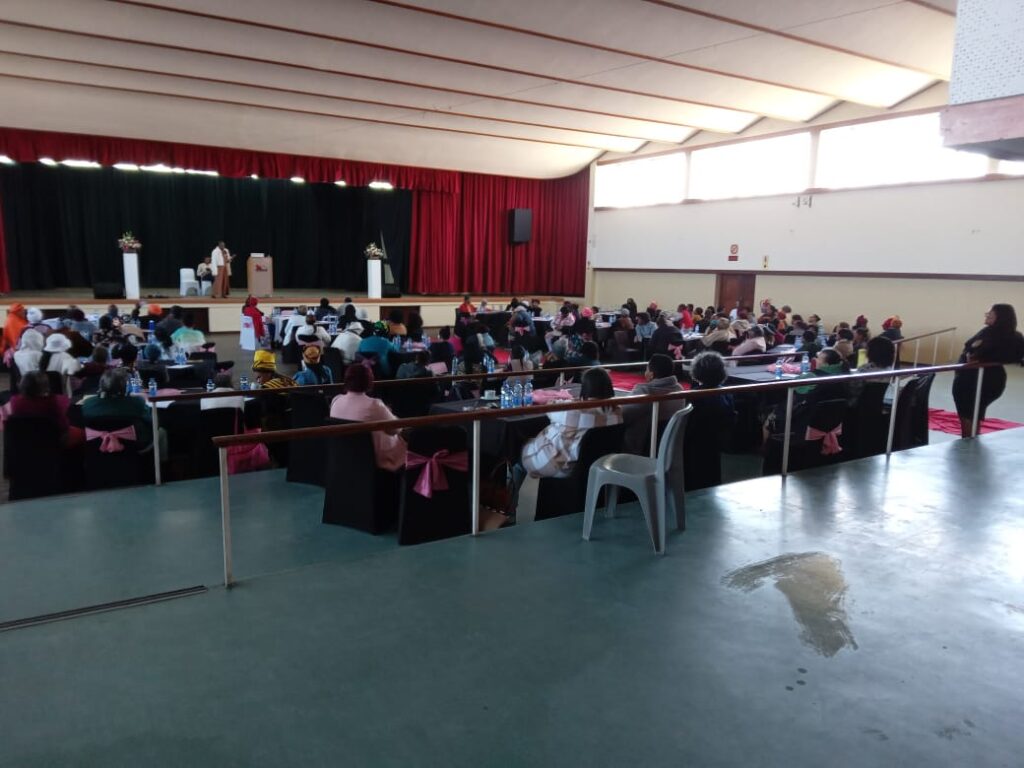 A view of the women attending the event at the Conville Community Centre.