George Municipality hosting the 2023 Global Entrepreneurship Week – another first for the city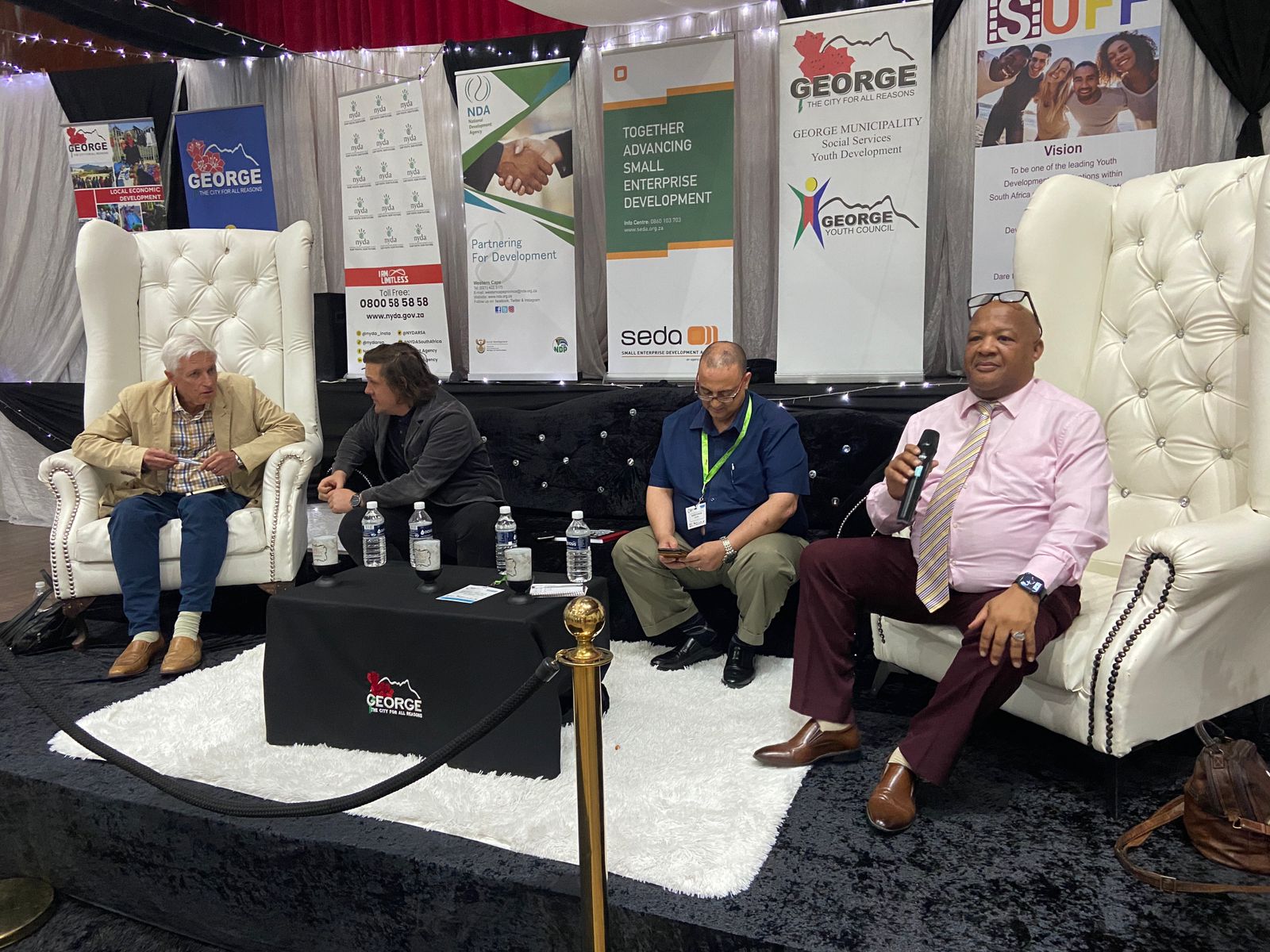 In the photo above, addressing the attendees at the Global Entrepreneurship Network at the George Civic Centre are from left, Ald Leon van Wyk, George Executive Mayor, Cllr Dirk Wessels, Portfolio Councillor for Finance and Strategic Services, Quinton Coetzee, Branch Manager: SEDA in Garden Route and Central Karoo Districts and Dr Kosie Haarhoff, Deputy Director: Strategic Services at George Municipality.
 For the first time in the history of George, George Municipality and other stakeholders are part of 208 countries that hosted a Global Entrepreneurship Network (GEW) Week from 13 – 17 November which provides local entrepreneurs and businesses as far as Kenya, Uganda, Ghana, Cameroon and Zimbabwe a platform to network and gain invaluable knowledge about trade and the business world.
The event is taking place in the George Civic Centre.
According to Dr Kosie Haarhoff, Deputy Director: Strategic Growth and Economic Development at George Municipality, Global Entrepreneurship Week is an annual flagship initiative of the Global Entrepreneurship Network that aims to foster innovation, empower aspiring entrepreneurs, and facilitate collaboration on a global scale. Seeing the importance of entrepreneurship to global economic advancement and human welfare, in 2008, the Ewing Marion Kauffman Foundation created Global Entrepreneurship Week. Since then, it has grown from a series of events happening only in the U.S. and U.K. to expanding to over 165 countries. Global Entrepreneurship Week empowers entrepreneurs in every county and community around the world- especially those individuals who face structural barriers.
During this year's programme, participants from diverse backgrounds and industries gather to exchange ideas, learn from seasoned mentors, and engage in hands-on workshops designed to refine their entrepreneurial skills. The event is co-hosted by George Municipality, SUFF (Southern Youth Film Festival) Academy and the Western Cape Department of Economic Development.
Haarhoff said George Municipality is one of the leading municipalities when it comes to the development of entrepreneurs and innovation. The focus of GEW 2023 is to include entrepreneurs who are disabled. Some of the sessions are dedicated to these participants. South Africa celebrates National Disability Rights Awareness Month annually between 3 November and 3 December.
He said, that now, more than ever, George needs innovative thinkers and problem solvers to address complex challenges. By nurturing and developing entrepreneurs, we are not only fostering economic growth but also driving innovation, creating jobs, and paving the way for sustainable development. Entrepreneurs play a pivotal role in shaping the future of industries and driving positive change in communities, Haarhoff said.
The GEW programme addresses topics like red tape reduction, financial literacy, entrepreneurial training aimed towards the youth as well as forex trading.
George Executive Mayor, Ald Leon van Wyk, had the pleasure of welcoming the attendees from as far as Kenya, Zimbabwe, Uganda, Ghana and Cameroon to Global Entrepreneurship Week 2023 on behalf of the George Municipality.
Van Wyk said this week is dedicated to honoring the trailblazers and risk-takers who are building the businesses of the future and generating jobs for our community.
Ald van Wyk said we are extremely honoured to host the Global Entrepreneurship Network Week in George at the same time as hundreds of other countries globally are hosting the same event. "We are so excited to have more than 300 entrepreneurs attending this event to learn, network and understand the entrepreneurial spirit. Some came here to gather information on how to access funds for their ventures and businesses and some young entrepreneurs might want to gain knowledge on how to export their product.
"This platform opens all those opportunities and is a meeting place where people can network, share ideas and ultimately help our George economy. At the end of the day, we need businesses to grow, as well as startup businesses to provide income and provide goods and services to fellow citizens. It's a wonderful opportunity for our emerging businesses," Van Wyk concluded.
Cllr Dirk Wessels, Portfolio Councillor for Finance and Strategic Services said the hosting of the event is a strategic move from Economic Development in the Municipality to engage with up-and-coming entrepreneurs and identify marketplaces where we can promote products from George and the Garden Route. "We have a wealth of entrepreneurs in George and surrounds that are already conducting highly profitable domestic and international trade. Thus, it was crucial to include foreign traders in addition to other regional participants in order to provide our young and aspiring entrepreneurs with a platform. Entrepreneurs will gain a thorough understanding of how to get their products into the market, particularly on a global scale, by utilising this networking platform," Wessels said.
Follow the link for video:
Photos: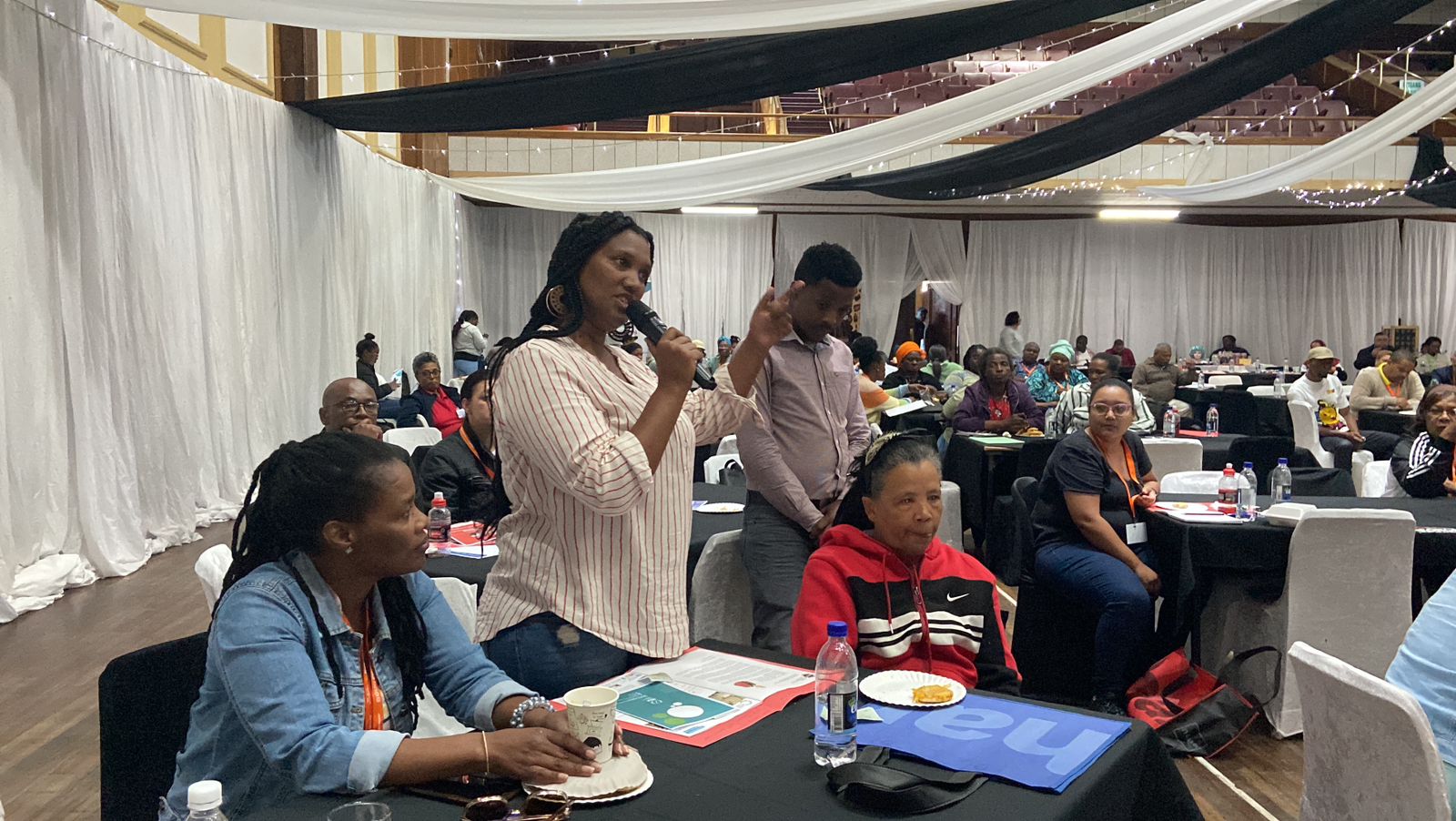 An attendee at the event asks a question about financial assistance especially to get a business registered at an afternoon network session with George Mayor, Ald Leon van Wyk.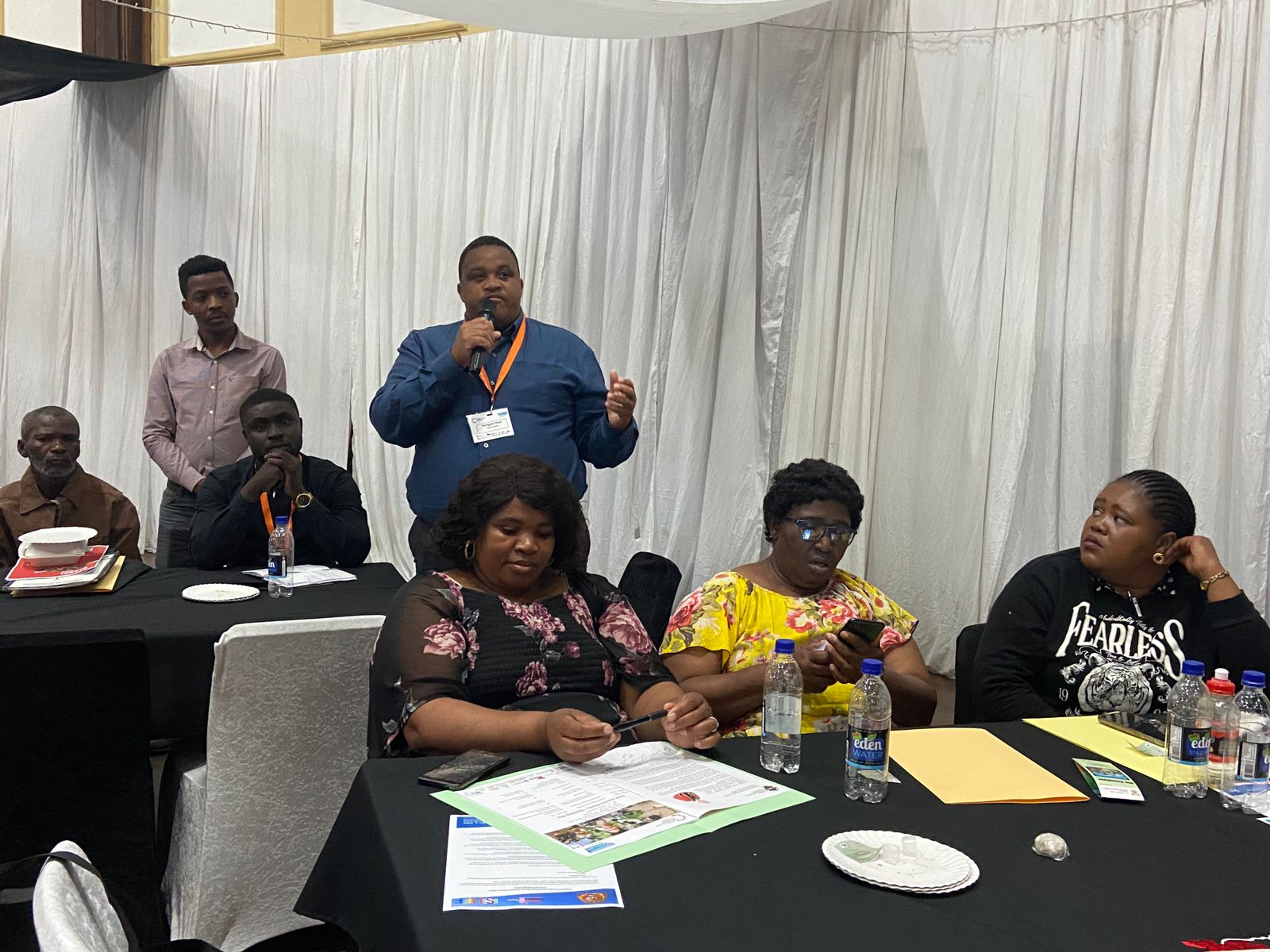 Attendees put more questions to the panel.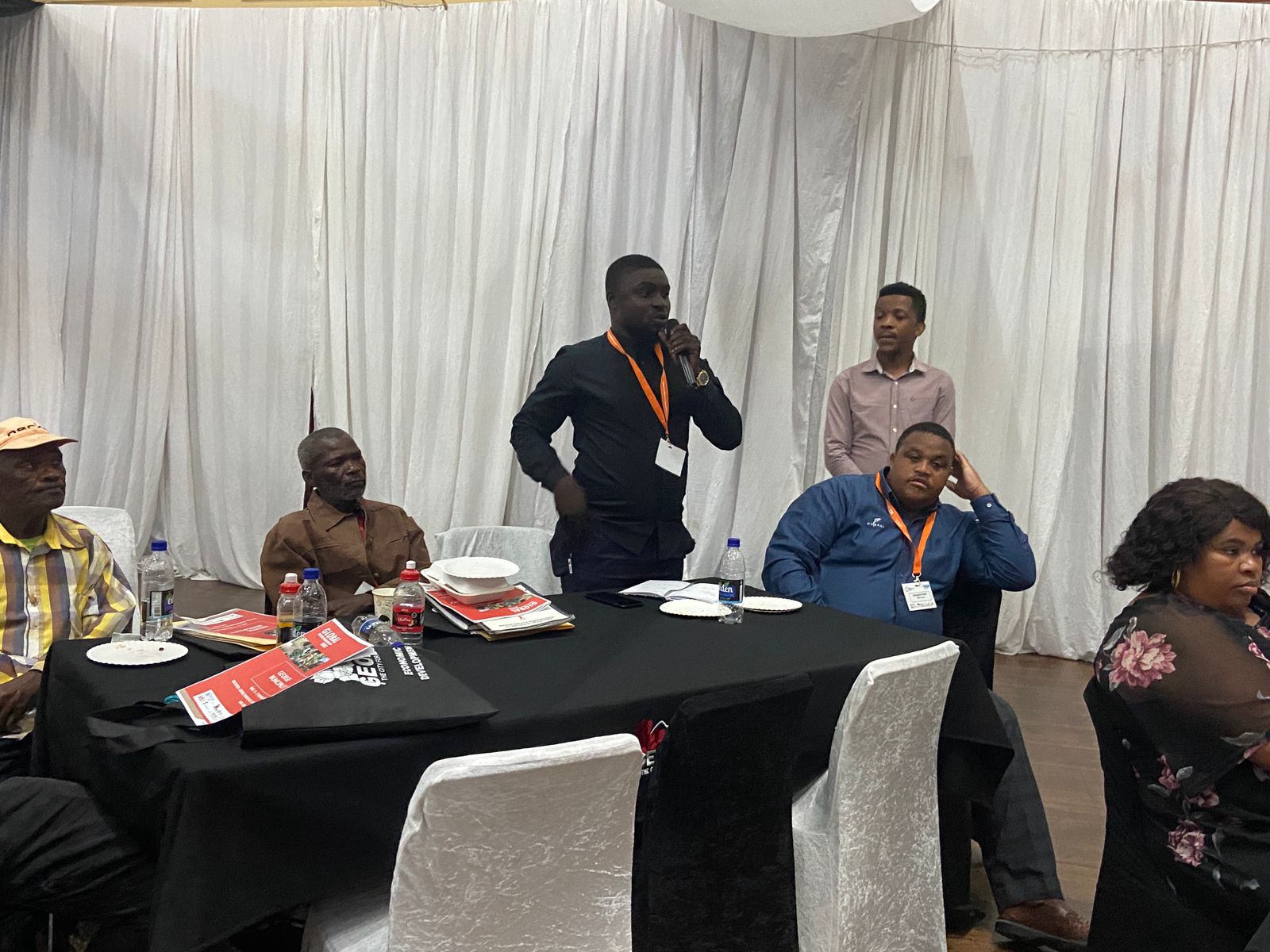 Attendees put more questions to the panel.