George Municipality is strengthening public safety by expanding its CCTV building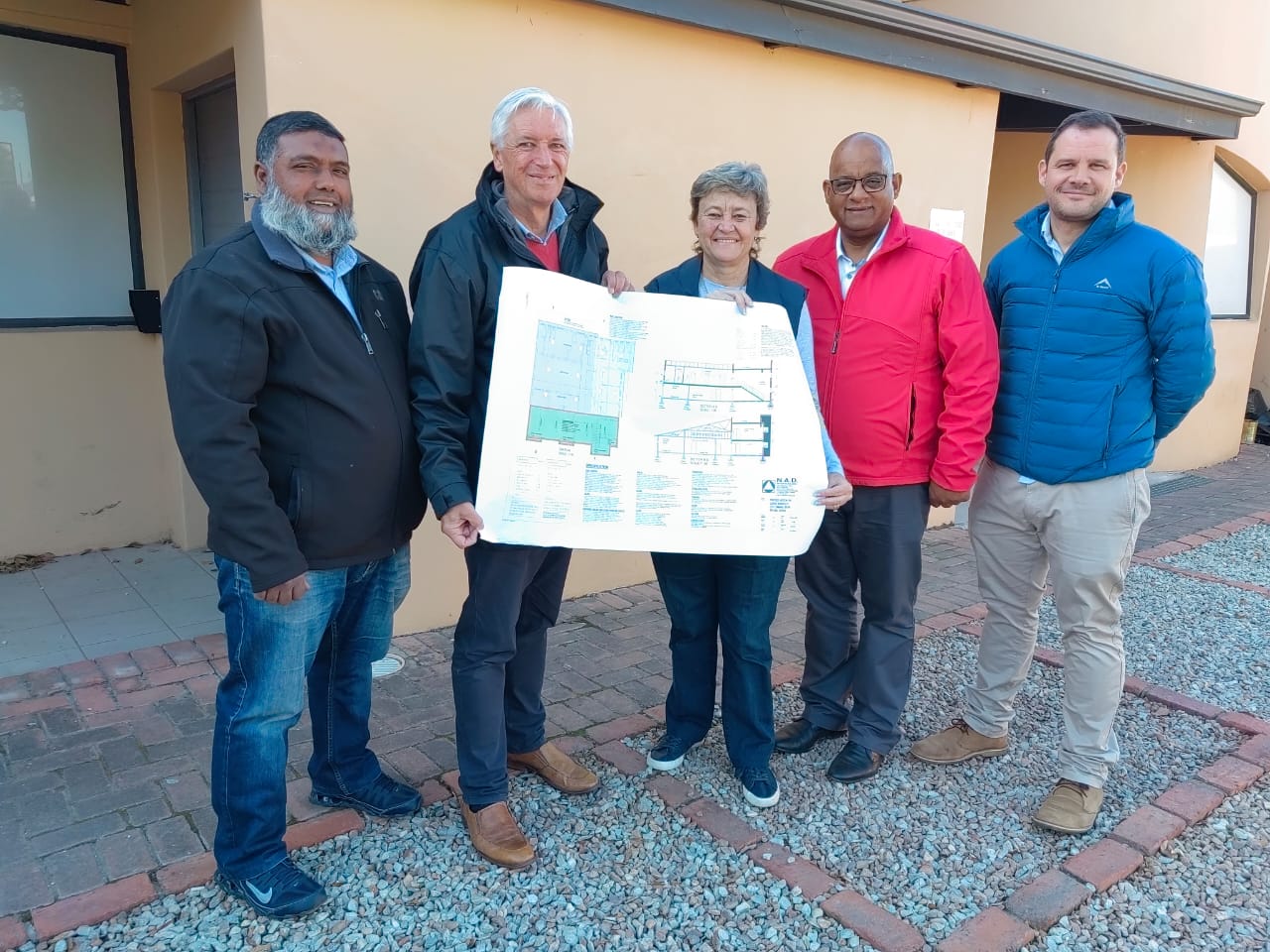 On the photo from left: Zahoor Brey (Contractor from Zabs Enterprises), Alderman Leon van Wyk (Executive Mayor of George), Dr Michele Gratz (Municipal Manager), Dawie Adonis (Director of Community Services) and Ruan Espach, (Urban Engineer Consultants Pty).
The George Municipality is taking proactive measures to keep its citizens safe by expanding its Closed-Circuit Television (CCTV) building. This week, the Executive Mayor of George, Alderman Leon van Wyk, and the Municipal Manager, Dr Michele Gratz, visited the building as the extension and upgrading commences.
With more than 600 cameras spread throughout the city, including Municipal Buildings, criminal activities and potential threats are being monitored to protect municipal property and identify unlawful actions. This expansion is a crucial step towards making George a safer city for all.