GEORGE MUNICIPALITY partners to promote trails with legend, Ryan Sandes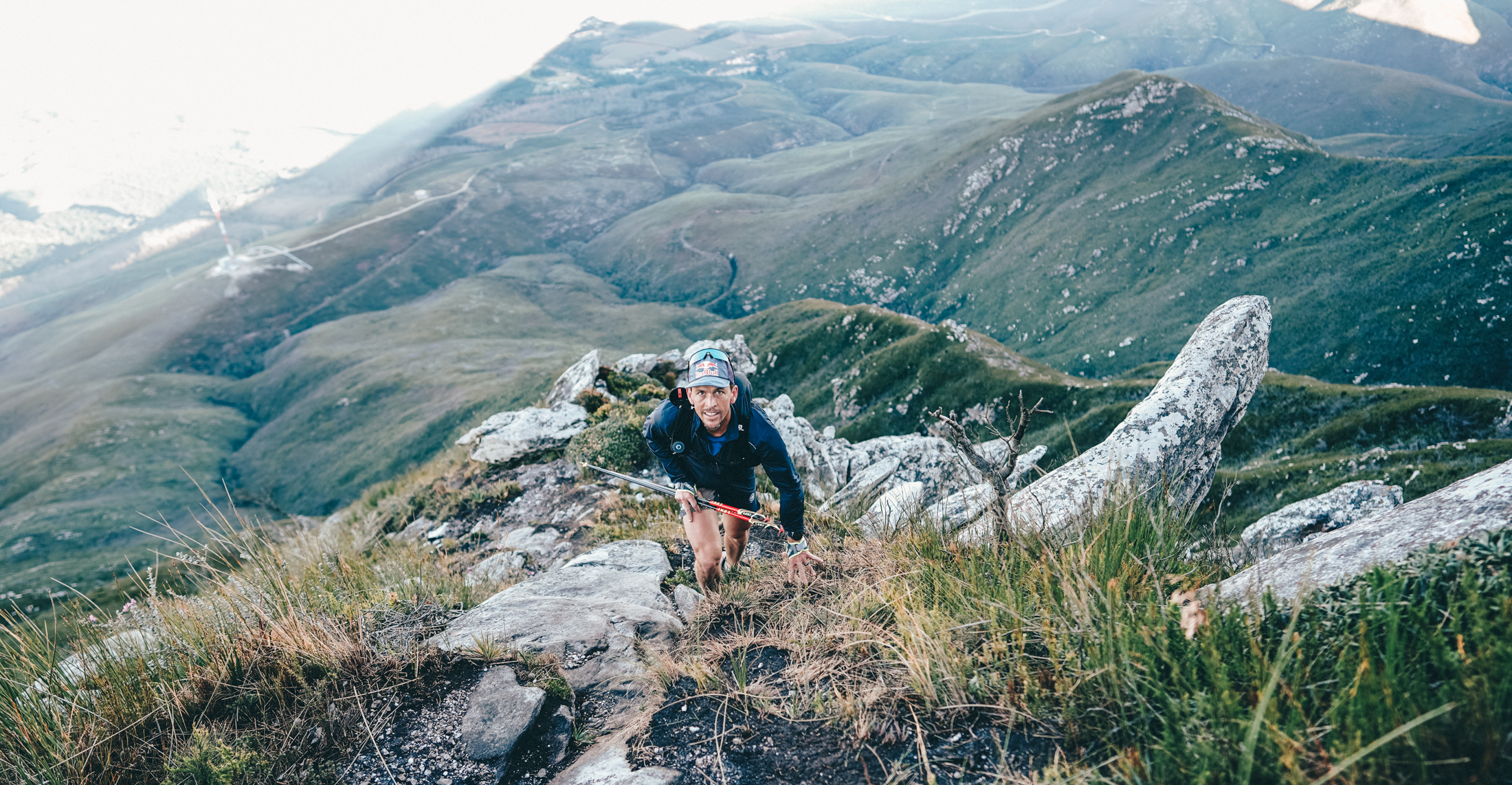 George Municipality has collaborated with local company oZONE to promote George's trails in partnership with world leading trail runner, Ryan Sandes, who is currently in the area to train for the Ultra Trail Mount Blanc (UTMB).
George's trails cover an expanse of over 1,000km and are one of the main reasons the area is known as an outdoor paradise.  Trail runners, hikers and mountain bikers can enjoy a variety of terrains and verticals and one particular trail legend has decided it is just right for him.
South African trail running legend, Ryan Sandes, is the first person to have won an ultra-race on all 7 continents and is considered one of the world's leading ultra-trail runners.  Sandes has been training in the Outeniqua Mountains to prepare for the grueling UTMB and as a by-product, has deemed George's trails world class.  Sandes is also fast becoming more than just a visitor, after running the local trails in May alongside Kane Reilly.
Local adventure company oZONE approached George Municipality for a partnership where George's trails could be highlighted for their first-rate offering in collaboration with Sandes.  Ozone Africa is a collaboration between award-winning photojournalist and photographer, Jacques Marais and adventure specialist, Zane Schmahl.  Jacques regularly contributes to a wide selection of premium adventure-, travel- and outdoor magazines around the globe. As a premier columnist for the Media 24 national newspapers, his photographs and articles are published widely, and he has authored more than a dozen outdoor books and guides.  Zane has been central to a range of trendsetting outdoor sporting events as both Project Manager and Race Director, most recently the George MUT 2021.
Portfolio Councillor for Strategic Services, Dirk Wessels himself a keen trail runner said as a municipality we are very proud to be associated with the likes of Ryan Sandes. "Ryan has done remarkable things, and I certainly feel that the Outeniqua mountains hold some of the most beautiful trails in the world. Together with our local trail running organizers and the tourism industry, I am very excited to make George the hub of adventure sport in the country."
"We've always known that George has fantastic trails," said Joan Shaw, Tourism Manager.  "If you look at the variety of scenery one gets to enjoy – forested sections, beautiful blue mountainous area contrasted against green fynbos sections, trails that wind through farmlands and next to our magnificent dam – that alone makes them very special.  But for an elite athlete to use them as his training ground tells us something else.  It says they are challenging enough for the great trail runners of our time; they are world-class."
Media content and a collaboration on social media are taking place to create awareness about the magnificent trails and to let the trail running world know that George's trails are not only stunning to run,  but have been graced by an elite athlete in the pursuit of pushing greater limits, making them worthy of the best-of-the-best.
Learn more about trails in George here www.georgetrails.org.za and see what else the area offers at www.visitgeorge.co.za.
In the photograph, Ryan Sandes, leading trail runner is preparing for the UTMB – Ultra Trail du Mont-Blanc, a 106 miler (160km) race with almost 10000m of vertical gain (the tallest summit in the Alps). Ryan photographed yesterday in George,  preparing  for this gruelling event.