GEORGE MUNICIPALITY READY AS BLUE DROP EVALUATIONS ARE UNDERWAY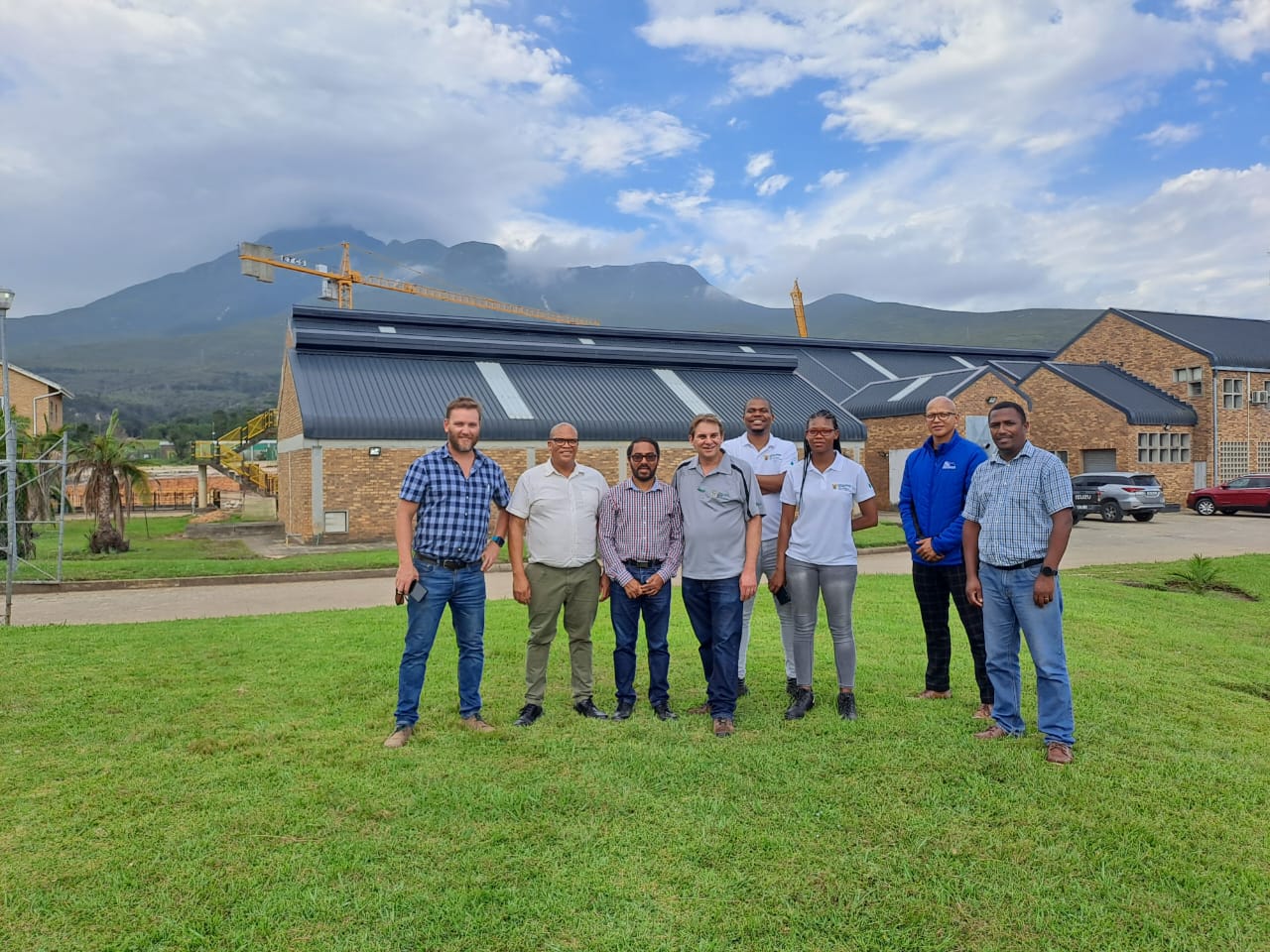 The Department of Water and Sanitation's (DWS) Blue Drop programme which was established to encourage continued progress and to acknowledge excellence in drinking water services management in South Africa is in progress, and the George Municipality`s first round of evaluations took place from Tuesday 17 January to Wednesday 18 January 2023.
The Blue Drop and Green Drop Certification Programmes are forms of Incentive-based Regulation (IBR) pioneered by the South African Water Sector since 2008. legislation, Water Services Act; Act 108 of 1997, Section 82 d, e & f. The programme seeks to focus on Improvement in Performance, Compliance and Efficiency.
According to the Deputy Director for Water and Sanitation in the Civil Engineering Services Department in the George Municipality, Deon de Jager, the Blue Drop Certification is intended to monitor the drinking water quality supplied to consumers countrywide. "Both water quality and administrative aspects are combined in this certification with the emphasis being on the administrative aspects instead of water quality and George has put all the ducks in a row to be evaluated."
"The first-round assessments for the upcoming Blue Drop evaluations were held on 17 and 18 January 2023.  After the first-round evaluations, the DWS will, if necessary, allow the George Municipality to implement and report on corrective measures to be implemented, to enable the Municipality to correct and submit the required information," de Jager added.  The second-round discussions on the corrective measures will take place on 28 February 2023 after which the George Municipality will receive (if successful) its final Blue Drop certification/score.
De Jager confirmed that the revised water safety plans and treatment plant process audits have been completed, and the George Municipality was assisted by IX Engineers and Chris Swartz consultants.  "All relevant personnel reporting to DWS have been registered on the IRIS reporting system.  The George Municipal Water Treatment and Laboratory sections are working around the clock to ensure that we comply with all legislative requirements as set out by the DWS.  Furthermore, the George Municipality is still in the process of performing process audits on all its raw and potable water pump stations, towers, and storage reservoirs."
Ends.
CAPTION:
From Left to Right: Deon de Jager (Deputy Director: Water and Sewer Services), Melvin Koopman (Senior Superintendent: Water Treatment), Geoffrey Bredenkamp (Manager:  Water Treatment), Dewald van Staden (DWS Lead Inspector), Nkosinathi Masilela (Inspector DWS), Tladi Dineo (Inspector DWS), Randy Wesso (Manager Laboratory Services), Alton Michaels (Consultant SMEC Engineering Group)