GEORGE MUNICIPALITY SERVICES ON HIGH ALERT AS HEAVY RAIN AND SEVERE THUNDERSTORMS ARE PREDICTED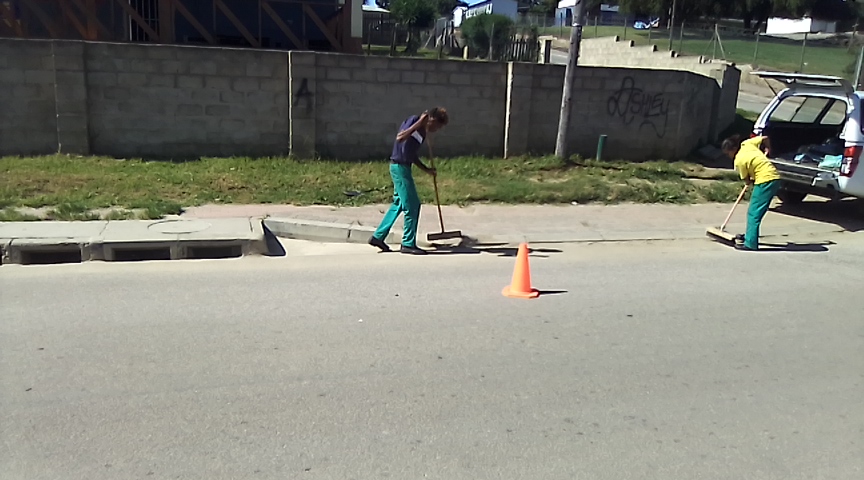 The George Municipality has prepared a contingency plan consisting of integrated multi-sectoral and multi-disciplinary services within the George Municipality including Uniondale, to respond and implement measures aimed at disaster prevention, mitigation, preparedness, and response, to the predicted heavy rainfall and severe thunderstorms from Saturday night to Monday morning.
The South African Weather Service (SAWS) issued a weather warning of severe thunderstorms on Sunday, 05 March 2023 from 00h00 to 23h59. "Orange Level 6 warning for Severe Thunderstorms resulting in heavy downpours, strong damaging winds and flash flooding leading to damage to infrastructure are expected in the Overberg and Garden Route districts on Sunday," SAWS announced.
Affected areas are: Bitou, Cape Agulhas, George, Hessequa, Kannaland, Knysna, Mossel Bay, Oudtshoorn, Overstrand, Swellendam and Theewaterskloof. The George Municipality disaster management, Community Services, Planning and Human Settlements, traffic Services, Civil Engineering and Technical Services are on high alert to respond to heavy downpours and severe thunderstorms. The SAWS forecast the rainfall accumulation of 70-100mm and strong and gusty winds (50-60 km/h, gusting 70-80km), excessive lighting and large amounts of small hail (1-2 in diameter) can be expected in the mentioned districts.
The Executive Mayor of George, Alderman Leon van Wyk has meanwhile contacted Eskom to request a possible relief from load shedding during the night, as part of George Municipality's preparations for the expected heavy rainstorm later on Saturday, into Sunday and Monday morning. "Load shedding has a great potential to affect work by emergency services and citizens living in vulnerable areas and circumstances. We trust that ESKOM will provide exemption from loadshedding during the night should the situation warrants it." Mayor van Wyk said.
The Municipality appeals to residents to be alert and cautious. If possible, stay off the roads. Remain indoors and away from metal objects. If on the road avoid flooded areas and rivers, be ready to move to higher ground if necessary. Remember to keep pets safe. Watch the George Municipal social media pages, website and local media for updated information.
Important contact detail for emergencies:
Switchboard: 801 9111 (7.45 am-4.30 pm)
AFTER-HOURS AND EMERGENCIES: 044 801 6300
FIRE EMERGENCIES: 044 801 6311
Fire and Rescue: 044 801 6311 or 044 801 6300
Law Enforcement: 044 801 6350/89
UNIONDALE
Fire: 044 752 1225
Switchboard and fault reporting: 044 752 1024
Ends.