GEORGE MUNICIPALITY SUPPORTS THIS WEEKEND'S KICK-OFF RUGBY TOURNAMENT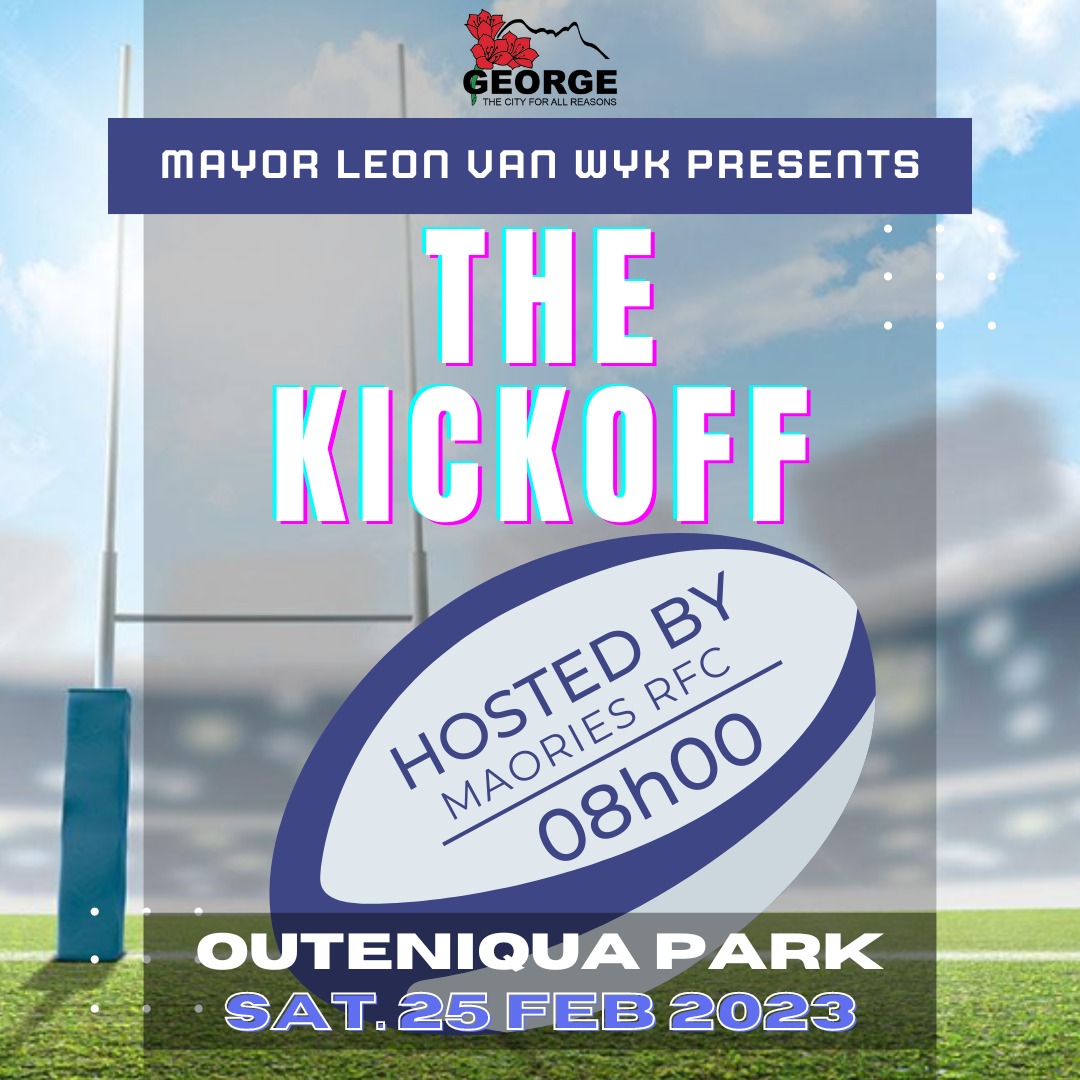 The Executive Mayor of George wishes the Eight (8) rugby teams from George and Uniondale that will, this coming weekend participate in the Kick-Off Rugby Tournament, a pre-season tournament hosted in conjunction with Maories Rugby Football Club. The tournament will take place at Outeniqua Park, George this coming Saturday, 25 February 2023.
The George Municipality, according to the Portfolio Councillor for Financial and Strategic Services, Dirk Wessels, the Municipality supports this tournament that consists of emerging rugby football clubs as part of sport development in the George Municipal precincts. "The Executive Mayor has financially steered funds to this tournament to help boost the smaller clubs. We also urge the public to come in numbers and support this tournament," Cllr Wessels said.
"I wish all the teams participating in the Kick-off Tournament that consists of clubs from George and surrounds the best of luck for this weekend's games," said the Executive Mayor of George, Ald Leon van Wyk. "This is a very important pre-season opportunity to raise some funds for these clubs and a good start getting ready for the upcoming season," Mayor van Wyk added.
Councillor Brendon Adams, portfolio Councillor for Community Services, Social Development, Libraries and Sport echoed the Mayor's message of aiding the local clubs. "The Municipality is assisting these small teams as they do not have financial support; we are intending to give another round of support to these clubs towards the end of the rugby season in November this year," Cllr. Adams said.
The following Eight rugby teams will participate in the tournament: Maories RFC, Uniondale, Superstars, Silverstars, Blanco, Pro Stars, Black Lions and United Stars. The prizes are as follows:
1st place: R 6000
2nd R 5000
3rd R 4500
4th R 4000
5th R 3500
6th R 3000
7th R 2500
8th R 2000
The first game starts at 08:00 and the last game of the day will start at 17:00. The entry fee is R 20 for adults and R 10 for children.