George Municipality takes delivery of vehicles worth close to R8 million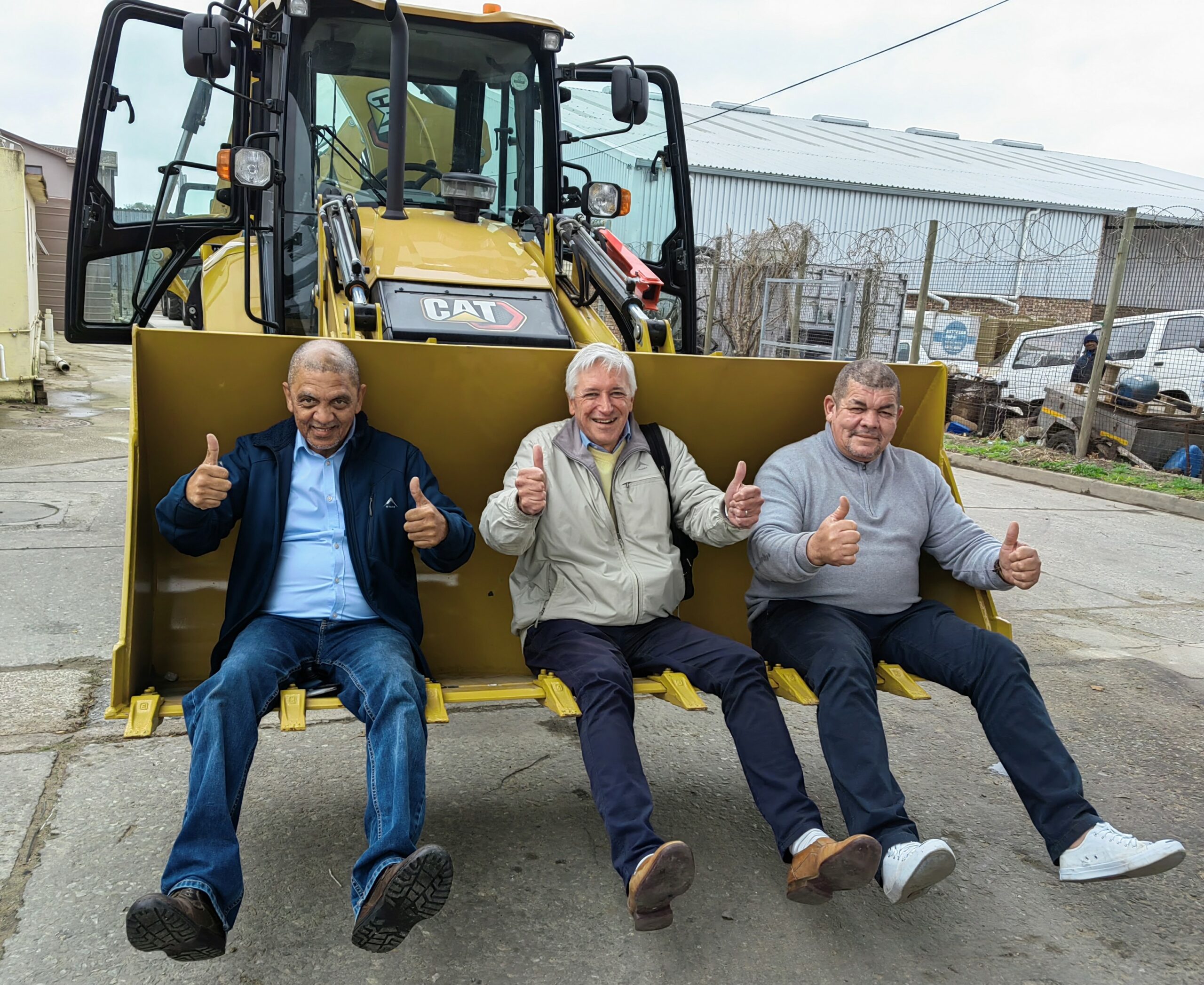 *George Municipality takes delivery of vehicles worth close to R8 million*
*Issued by George Municipality 13 September 2022 for immediate release*
George Municipality Electrotechnical Services, Community Services and Civil Engineering Services have taken delivery of new vehicles worth close to R8 million including two tractor load backhoe's, a FTR 850 Compactor, fitted with auto lubrication system for the hydraulics and moving parts (Compactor Bin) , prevents excessive wear and reduces downtime by ensuring all moving parts are lubricated, as well as 4×4 blue coloured tractors.
Mayor Leon van Wyk and officials inspected the vehicles and were all very impressed with the new equipment that will make officials jobs a bit easier. The vehicles were all bought out of the 2022/23 budget.
The tractor load backhoe will be used for excavation and the cleaning of illegal dumping,  tractors will be used in grass cutting and gravel roads with a brand-new compactor for refuse removal. The bakkies will be used for lighter duties and are replacing older bakkies.
_*Fleets1: Mayor Leon van Wyk with the lighter duty bakkies bought for the Community Services Directorate. To his left is Cllr Jean Safers (Portfolio Councillor for Community Services: Environmental Services) and to the right is Allen Paulse, Director: Community Services.*_
_*Fleets2: Allen Paulse, Director: Community Services, Mayor Leon van Wyk and Cllr Jean Safers (Portfolio Councillor for Community Services: Environmental Services) having a jolly good time being lifted in one of the very sturdy tractor load backhoe's.*_
_*Fleets3: Mayor Leon van Wyk, Bongani Mandla, Director: Electrotechnical Services and Busisiwe Salmani from Fleet Services at a tractor load backhoe.*_
_*Fleets4, 5,6:  Allen Paulse, Cllr Jean Safers, Mayor van Wyk with the out of the ordinary blue in colour tractors from Landini. Normally, most heavy duty vehicles are painted yellow, initially because of safety and visibility on the road but companies are bringing in more colours into play.*_
_*Fleets7: Mayor van Wyk sitting in one of the tractor load backhoe's with
Jacques Lawrence from Electrotechnical Services, Allen Paulse, Director of Community Services and Cllr Jean Safers, Portfolio Councillor for Community Services: Environmental Services.*_