George Municipality wishes citizens and visitors a safe and happy festive season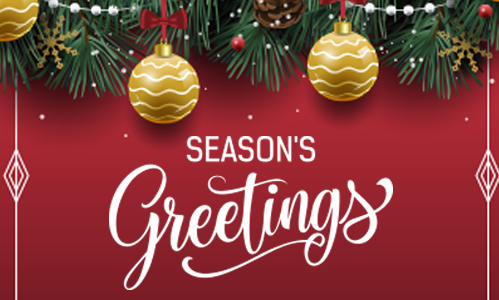 George Municipality wishes citizens and visitors a safe and happy festive season
Issued by George Municipality 24 December 2021
Remember to adhere to all By-laws and rules to make this Festive Season an enjoyable one for you and others. Please familiarise yourself with all signage and notices put up especially at our beaches.
• George Municipality has a ZERO TOLERANCE OF LIQUOR on all our beaches. Alcohol is strictly prohibited on all beach areas under the control of the George Municipality which include Herold's Bay, Gwaiing River Mouth, Victoria Bay, Wilderness, and Leentjiesklip areas. NO DRINKING is allowed at beaches, any open space, car parks, in or outside vehicles at these places. Law Enforcement has NO TOLERANCE for any person who wants to enter the beach areas under the influence of alcohol, try to enter the beaches with liquor, or drink alcohol at beaches. We will not hesitate to prosecute people and or confiscate their liquor if they do not comply with the municipal by-laws. We encourage all beachgoers to assist our officials in ensuring that their day at the beach is a safe and pleasant experience.
• George Municipality is once again urgently appealing to motorists at the beach areas to please adhere to all traffic laws and avoid putting themselves and other road users in danger.
George Traffic appeals to motorists to please park considerately and not to cause any traffic obstructions. If any vehicle is found to be contravening traffic law and causing a disruption to traffic flow, either through parking, blocking entrances or any other violation, they will be prosecuted. VEHICLES WILL BE TOWED away if they are causing a traffic hazard. Traffic Controllers are assisting at the beaches and at some beaches drop and go parking bays are available for easy and safe accessing and exiting of the beach areas.
Point duty officers are also posted at all busy intersections in town to allow for the safe flow of traffic.
• George Municipality wishes to again remind all dog owners that NO dogs are allowed on any of George's beaches (SAND areas) at any time as per the Municipal By-Law (Keeping of Dogs, cats and animals). The municipality has attained Blue Flag status as well as Pilot Blue Flag status for Wilderness Beach, Victoria Bay and Herold's Bay and to adhere to the Blue Flag international standards we are strictly enforcing this regulation this festive season. Dog excrement can contaminate the water and jeopardise the Blue Flag status of our beaches, even if the dog poop is picked up. Dog owners are therefore urged to keep dogs on a leash and off the sandy areas at the beaches. Law Enforcement officers will not hesitate to act against those that do not adhere to this regulation which is clearly visible on our regulation signage boards located at each beach area.
• Lifeguards are on duty at Gwaing Beach, Herold's Bay, Victoria Bay, Wilderness Leentjiesklip and Wilderness Salina's on a full-time daily basis until 31 January 2021. They are at beaches in the George municipal area from 7 am-7 pm every day, including weekends and public holidays. Public swimming pools in Conville and Uniondale remain closed as a Covid-19 precaution. PLEASE SWIM BETWEEN THE FLAGS AT BEACHES AND OBEY LIFEGUARD INSTRUCTIONS.
• FIREWORKS
Due to the high fire risk, there is a general ban on the setting off, selling and possession of fireworks, firecrackers, flares, paper lanterns and other such paraphernalia in the George municipal area. Fines will be imposed and all fireworks will be confiscated. Report Fireworks to Law Enforcement on 044 801 6350/6300 and Fires to 044 801 6311.
• REFUSE COLLECTION
Refuse Collection black, blue and green bags will continue throughout the festive season including public holidays. The CBD cleaning crews will work throughout with an extension of their hours as and when required.