GEORGE READY FOR VISITORS AS MAYORAL FRIENDLY ROADBLOCK WELCOMES VISITORS TO THE HEART OF THE GARDEN ROUTE
As part of the holiday safety awareness and welcoming programme, the Executive Mayor of George, Alderman Leon van Wyk, the members of the Executive Mayoral Committee, the Municipal Manager, and the Chairperson of the George Business Chamber welcomed tourists and visitors to the heart of the Garden Route, George, during a friendly Mayoral Roadblock that was held at the entrance to George, N9 on Wednesday, 14 December 2022.
The entourage consisted of Ald van Wyk, Dr Willie Cilliers Chairperson of the George Business Chamber, Executive Deputy Mayor Raybin Figland, Portfolio Councillor for Corporate Services and Human Resources Christiaan Neethling, Councillor Johan du Toit MPAC Chairperson, Portfolio Councillor for Community Safety Charlotte Clarke and the Municipal Manager Dr Michele Gratz who handed over holiday goody-bags to motorists.
Also present, were key stakeholders and role-players in tourism, safety and transport such as GO GEORGE represented by James Robb the Acting Public Transport Oversight Official, George Tourism (including Wilderness and Uniondale Tourism), Municipal Traffic Services, George Fire Services and Disaster Management, municipal Law Enforcement, Cluster CPF Chairperson, Rupert Pretorius and the South African Police Service (SAPS).  To add more excitement for our younger visitors, the ever-popular mascots Georgie from GO GEORGE and Daantjie Kat from the George Traffic Services were there for entertainment.
"Today we are conducting a holiday safety awareness programme to welcome visitors to George who will be spending their holidays here; we are accompanied by our community safety services and display of equipment, to demonstrate our readiness to receive and host our visitors and tourists and to ensure a safe, festive holiday for all," said Ald van Wyk.
One of the highlights of this year's Mayoral Friendly Roadblock was the participation of the George Business Chamber, represented by Chairperson Dr Willie Cilliers. "As the world of business, we warmly welcome our clients, and it is a great pleasure to be here to witness people coming on holiday. It is extremely important to us as businesses to get the people here and strengthen our partnership with the Municipality and other stakeholders during this annual event. We look forward to a bumper season and sustaining our business into the next year, 2023.
Municipal Manager Dr Gratz expressed her satisfaction with the success of the friendly Mayoral Roadblock. "I'm pleased with the success of the Mayoral Roadblock; this was certainly a great display of George's readiness for the festive season. Our emergency personnel as well as all service delivery Departments are prepared to ensure maximum safety for visitors and locals and to ensure that our visitors enjoy their stay in a clean and well-run city where all services are working".
PLEASE WATCH THE MARAL ROADBLOCK VIDEO: https://youtu.be/f9NXEcz6jek
For quick links to all the tourism information you may need in the greater George area, please follow the links below for quick access to Tourism Information, Safety for Visitors Information and Useful Municipal Contacts!
https://www.george.gov.za/…/tourism/safety-for-visitors/
https://www.george.gov.za/contact/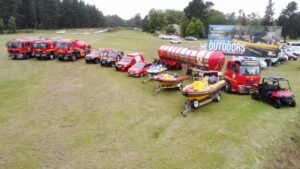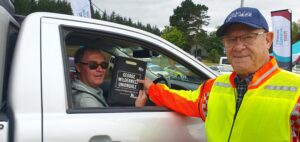 ENDS.