George signs first Use of Systems Agreement – Wheeling and Electricity Trading Pilot Project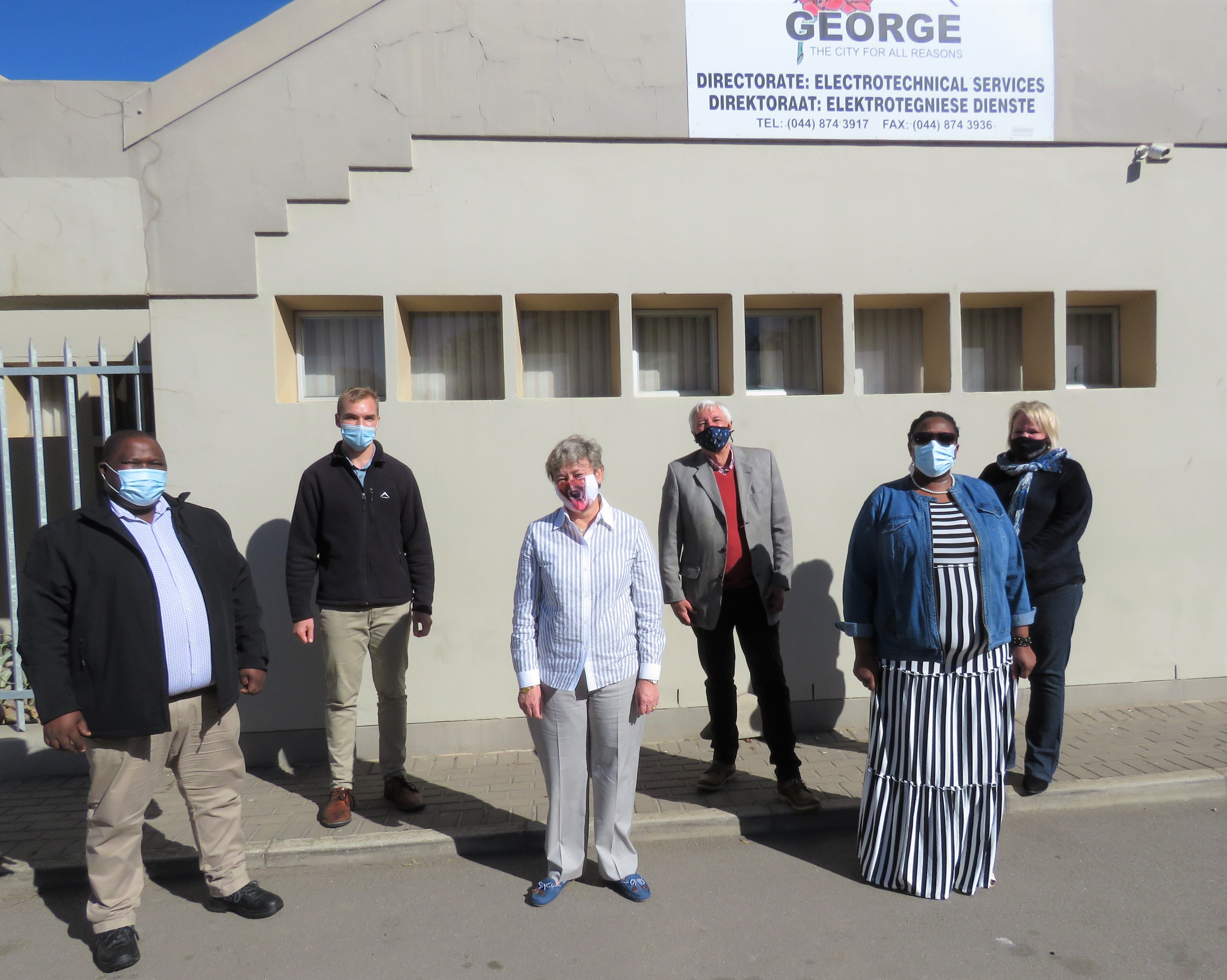 George Municipality is fast making progress towards becoming one of the first B- municipality's  in South Africa,  to offer wheeling and electricity trading through the municipal grid. Two very important milestones in this project have been reached with firstly;  NERSA (national energy regulator)  approving the George Municipality's recommended wheeling tariff and; secondly George Municipality on 25 June 2021,  signed the first use of system's agreement with a participant in this pilot project.
Executive Mayor Leon Van Wyk expressed his delight at the first agreement having been signed. "In George we have recognised that private sector generators of electricity would like to use our network to deliver electricity to their buyers. George can therefore still cover the cost of maintaining and 24/7 operating of our network by charging the private sector generator a fee for the distribution of electricity It is our belief that businesses and individuals would welcome the innovative opportunities being offered in George in opening up a new market for investors in renewable energy. We believe that this will also attract Industries and businesses who would rather buy privately generated electricity from reliable providers."
The agreement includes  the legal terms that govern the relationship between the third party energy provider and the municipality. This pilot project approved by Council on 28 January 2021, will be used by the George Municipality to develop and explore the technical aspects, and address the currently unknown regulatory process of wheeling and electricity trading within a municipal environment. In essence, the municipality is looking to develop a more sustainable business model, which will allow the delivery of electricity generated by a private operator at one location to a buyer or off-taker in another location via the municipal network. This forms part of a larger process where the municipality is aiming to migrate to a more sustainable financial model in the future.
Although this pilot project will have no immediate effect on the electricity reliability or load shedding within George, it will assist the municipality to mitigate the challenges introduced by the changing energy sector. During the pilot project the George Municipality will investigate the technical challenges of wheeling electricity through the grid as well as the policy, legal and regulatory reform required. George Municipality published a wheeling guideline together with tariffs on 30 April 2021, to inform the public of the current requirements in order to wheel energy on the George distribution grid.
In the photograph standing in front of the Electrotechnical Offices, following the signing of the First Use of System Agreement are from left at the back: Phillip Van Niekerk, Intern for Electrotechnical Directorate, Planning; Executive Mayor Leon Van Wyk; and Louise Botha, Executive Support Electrotechnical Directorate  and in the front row: Bongani Mandla, newly appointed Electrotechnical Director; Dr Michele Gratz, Acting Municipal Manager and Portfolio Councillor for Electrotechnical Services, Nosicelo Mbete.