#GeorgeTourism #GettoknowGeorge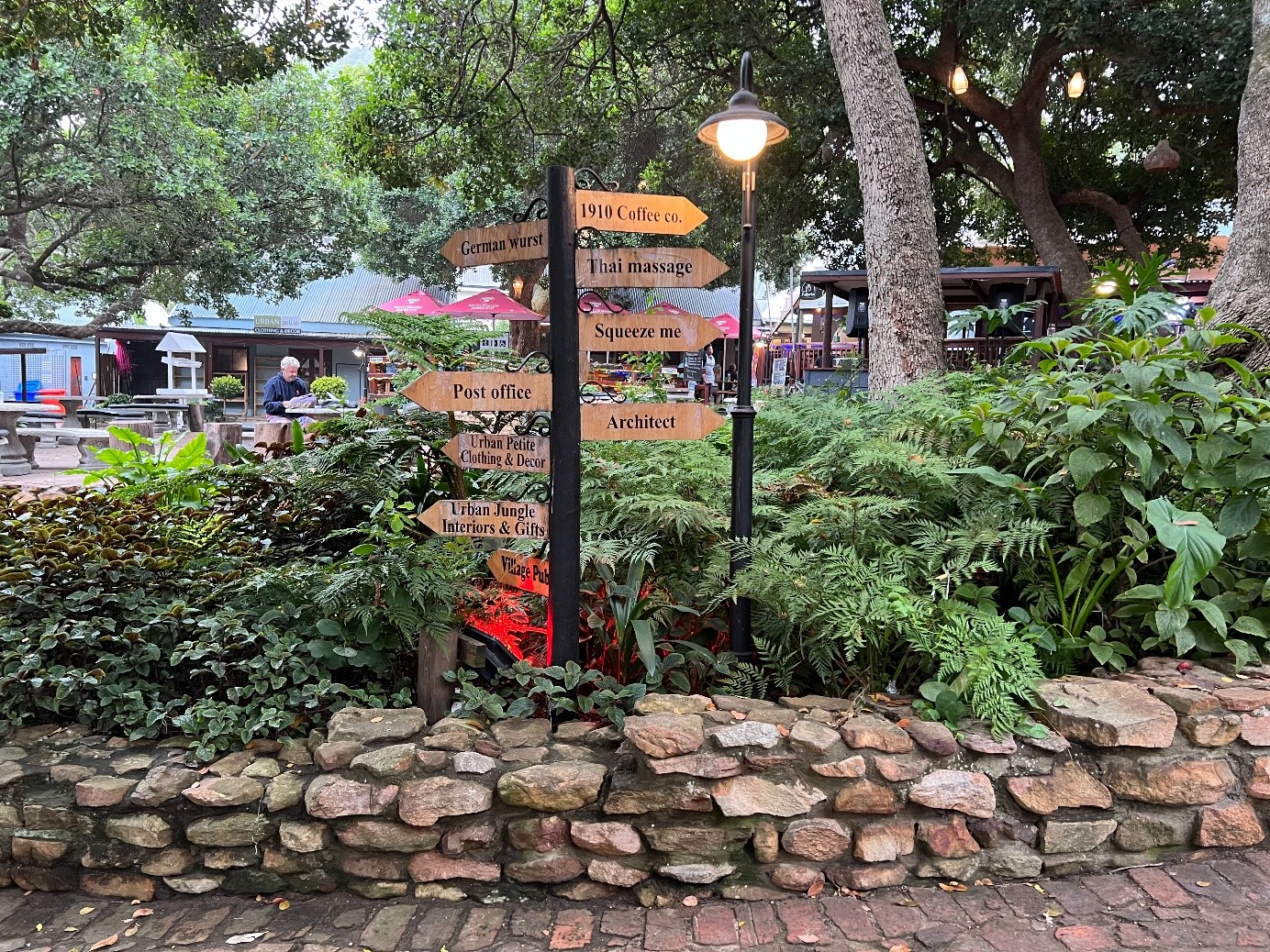 TOURISM UPDATE: WHAT'S HAPPENING IN GEORGE, WILDERNESS AND UNIONDALE

Each month the tourism section of George Municipality, which represents the tourism offices for George, Wilderness and Uniondale, will be sharing snippets to help you get to know more about all that is available to you and your visiting friends and family.
EVENTS
Have a squiz at a selection of events taking place over the next month and get in touch with your local tourism office for the full events calendar.
15 October 2022: Herlaai at the Outeniqua Park Stadium in George
This Saturday, Herlaai is bringing an epic line up of Afrikaans artists to George! Don't miss Refentse, Spoegwolf, Bok van Blerk, Elandré and others for an evening of loud and live music concerts and Afrikaner 'gees'! The gates open at 2pm with shows starting at 4:30pm. Tickets range from R75 to R250 and children under 12 are free. Get tickets at herlaai.co.za.
15 October: Outeniqua Chair Challenge
The OCC, a wheelchair race exclusively for disabled athletes and one of George's most loved events, is also taking place this weekend. Athletes in racing wheelchairs, adapted bicycles, hand cycles, basketball chairs and ordinary wheelchairs participate in this premier South African sporting event, with athletes travelling from as far as Namibia, Ghana and Zimbabwe. There is a 42.2km marathon, 21.1km half marathon, 10km race and 5km events, starting between 6:30am until 2pm at Carpe Diem School.  It's not too late to get involved! If you would like to push an athlete, contact Alewijn Dippenaar on 082 457 5675 and be there latest by 09:45.  Get more info at georgeocc.co.za or via facebook.com/OCC.Wheelchairchallenge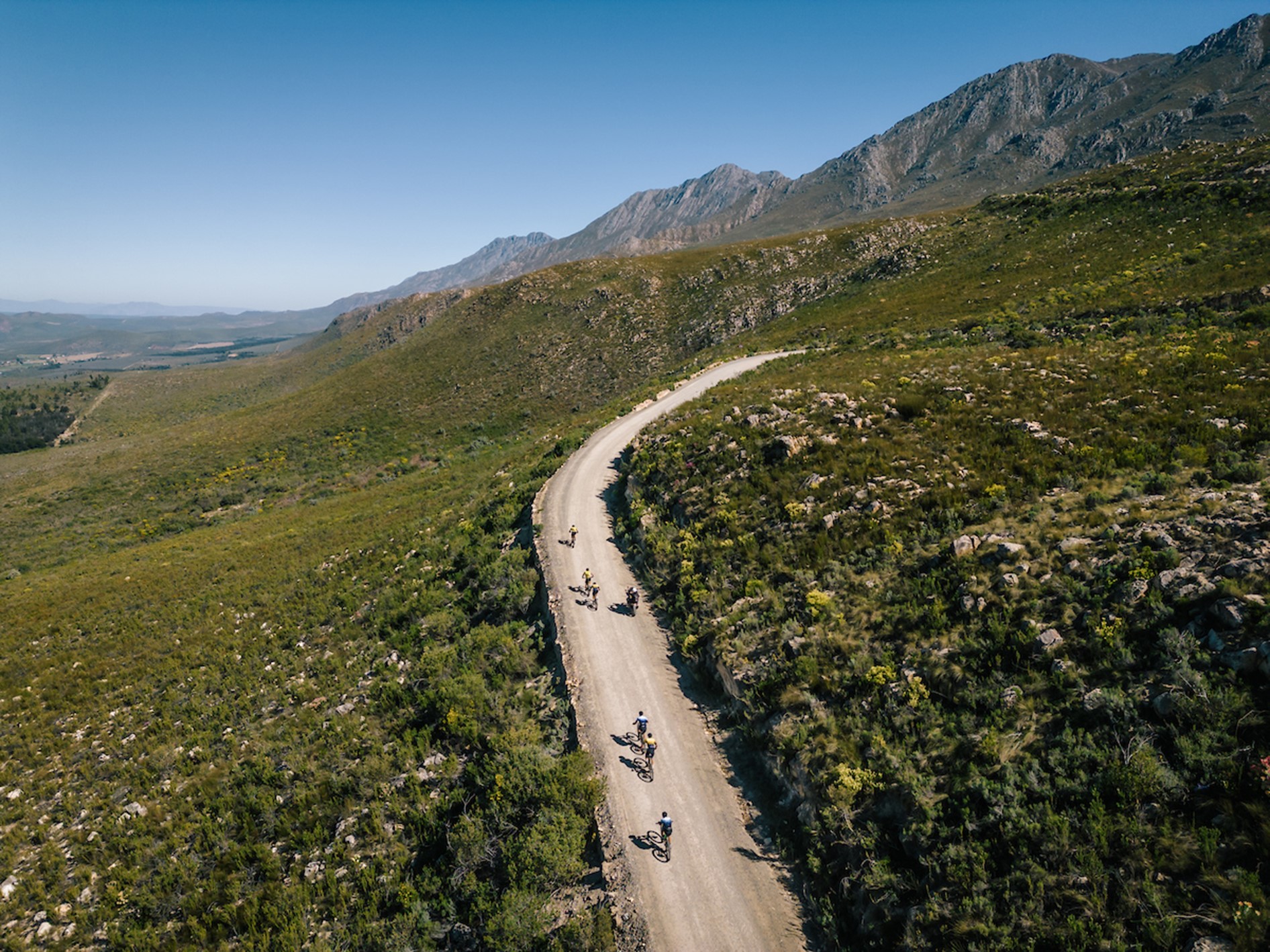 Prince George mountain bike race between Prince Albert and George.
15 October: Prince George, from Prince Albert to George
Travel 165km from the Karoo to the Coast in the Prince George MTB, covering vast landscapes including a world heritage site and two mountain ranges!  This monumental race traverses the Swartberg Mountains at the northern slopes in the Great Karoo, goes through the Klein Karoo region, over the Montagu Pass with dense forest plantation and finishes at the coast in George.  This non-technical route still has space for a few line entries at registration. For more info go to princegeorge.co.za or facebook.com/PrinceGeorge100Miler
Spectators can look forward to high performance surfing at 'Vic' Bay.
27-30 October: South African Surfing Championships at Victoria Bay in George
The 56th South African Surf Championships will be held on our very own home turf at Victoria Bay, where our beach hamlet has become a popular contest venue in South Africa.  This premier event is our country's best-of-the-best; the competition every surfer wants to win.  8 surfing districts from across the country compete for the overall winning team, and surfers will also be individually competing for the Men's and Women's Crown Champions titles. The 48 men and 24 women participating athletes represent talented former and current National Team members and champions. The event is presented by Surfing South Africa, the national governing body for the sport, and hosted by our very own Eden Surfriders.  Spectators are welcome!  Make your way down to Vic Bay between 7am – 5pm on the Friday and Saturday, with Finals expected to take place at 2pm on the Sunday.  Follow the action via the Eden Surfriders Facebook page.
05 November: Nina's Wine Fest at Nina's Cafe in George
Enjoy wine, live music and food stalls at local favourite, Nina's Cafe! There are a few tickets left for the 11am – 3pm event, which includes your very own Riedel wine glass.
The Trail Girl Trail Run is based at the Fairy Knowe Hotel situated on the glorious Touw River in Wilderness.
12-13 November: Trail Girl Trail Run at the Fairy Knowe Hotel in Wilderness
Trail Girl events are ideal mini-break experiences and girls-only weekend getaways. It's the perfect introduction to multi-day trail running events without the stress of racing. Treat yourself to a weekend of trail running, new friends and fun you deserve!  Trail runs start at the Kleinkrantz beach and finish at Fairy Knowe Hotel situated on the glorious Touw River, with access to beautiful SANParks and Cape Nature areas along the route.  There's even chill time with live entertainment and massages!  This two-day event is limited to 100 entries, with only a few more spots left. Go to trailgirl.co.za for more info.
LOCAL MARKETS
Hinenni Community Market
Situated in Rondevlei, this vibrant hub supports local farmers and entrepreneurs.  You'll be able to find arts and crafts, farm fresh produce and eggs, homemade meals, baked goods such as breads, cakes and bakes, homemade pickles and preserves, Kimchi, Kombucha, yoghurt and so much more.
Every Wednesday from 08:30-15:00 | 63 Bo-Langvlei Road, Rondevlei, Wilderness. More info: facebook.com/ HinenniFS
Outeniqua Family Market
Showcasing the best mouth-watering local produce, as well as a large variety of craft stalls, this market is popular with locals as a weekend hang out. Live music, acres of parking, a huge kiddies play area and plentiful shaded seating make this a weekend winner.
Every Saturday from 08:00-14:00 | N2, George. More info: outeniquafamilymarket.co.za
Sunday Funday Market
The Milkwood Village is situated in the heart of Wilderness, with a variety of shops and restaurants, as well as a craft market in the centre of the village. Every Sunday morning the market has live music and a craft market. There is a dedicated kids zone with a big lawn to play ball and relax.
Every Sunday 10:00-15:00 | Milkwood Village, Beacon Street, Wilderness. More info: milkwoodvillage.co.za
BLOG – 20 REASONS WE LOVE SUMMER IN WILDERNESS
Now that the weather is getting warmer and we can enjoy more and more sunny outdoor days, have you seen our blog '20 Reasons We Love Summer in Wilderness'?  Read the full post at visitgeorge.co.za/blog.
VISIT YOUR LOCAL TOURISM OFFICE
Want to know more about what you can see, do, eat and where you can stay? Pop in at one of our Visitor Information Centres or go to our website visitgeorge.co.za.  We're also on social media!  Follow us on Facebook and Instagram.
George Tourism
044 801 9295
info@visitgeorge.co.za
124 York Street, George Central, George, 6529
facebook/tourismgeorge
instagram/georgetourism_official
#exploregeorge
Wilderness Tourism
+27 44 877 0045
info@visitwilderness.co.za
198 George Road, Wilderness, 6560
facebook/wildernesstourism
instagram/wildernesstourism
#explorewilderness
Uniondale Tourism
+27 44 518 0030
info@visituniondale.co.za
Virtual assistance
facebook/uniondaleinfo
instagram/uniondaletourism #exploreuniondale