HEAVY RAINFALL 24 JUNE:  FLOODS IN GEORGE, REFUSE COLLECTION AND POWER OUTAGES
Friday 24 June saw a total of 75 mm rainfall measured before 8am and a further 30mm for the rest of the day.
George Joint Operational Centre
The George Municipal Joint Operational Centre was activated at 08h30 and received numerous complaints relating to storm damage . Fire fighters assisted with 27 callouts where sandbags were provided as well as two minor accidents on the Outeniqua Pass and a pedestrian knocked down.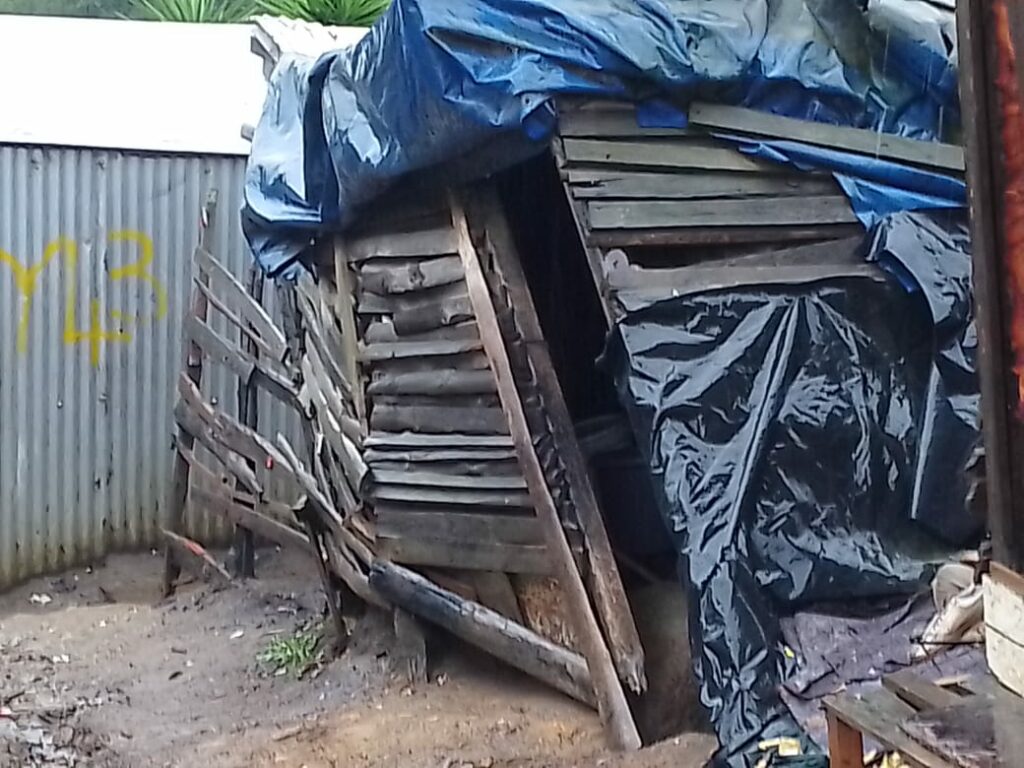 Houses reported flooded – formal and informal
Flooding was extensive in Wilderness with a number of formal houses reported on Southside Street and Anchorage Street.
Businesses and homes were affected in Hope St, Merriman St, Market St, Courtenay St and the Industrial area. Two formal houses in Herold's Bay had walls collapse. A high number of informal houses were reported as flooded. A total of 35 complaints were received by our Human Settlements division who supplied 180 pieces of gunplas to homeowners.

Stormwater, Water and Roads Complaints
Our Civil Engineering Services division was kept extremely busy with 42 sewer related, 43 water related and 70 road and stormwater related complaints received from Thursday evening to Friday 16h30.
Electrical outages
Various areas experienced power outages due to the weather conditions including the Airport line, Herold's bay, Tamsui, Groeneweide Park, Airport Road, Proefplaas, Hansmoeskraal, Oubaai, Pacaltsdorp, Bos En Dal, George South, Portion George Industrial, portions of  Thembalethu and Erf 325. These outages were further exacerbated by ESKOM announcing Stage 4 Loadshedding at 11h00 on Friday 24th. A total of 212 complaints from Thursday evening until Friday evening relating to electrical issues were received.
Roads Temporarily closed
A number of roads were either temporarily closed due to the flooding or warnings were issued to drive with caution. Those briefly closed including Southside Street and Anchorage Street in Wilderness, Hope Street, Union Street and one lane of Courtenay Road was also temporarily closed. Warnings were issued for Victoria Street, Merriman Street, CJ Langenhoven Street, Market Street and St Leger Street.
Refuse Collection delayed
Refuse Collection was delayed due to the heavy rainfall and only started after 11h00. Collections that could not be finished on Friday 24 June were addressed on Saturday 25 June in Loerie Park, CBD businesses, shopping centres and businesses in Wilderness. The Landfill Site was also closed for access on Friday due to localised flooding preventing access to the area that is open for building rubble and garden waste.
The entrances into George were cleaned on Saturday and Sunday and all sidewalks and parking areas were cleared of debris caused by the heavy rain by a team of 59 EPWP worker and their co-ordinators.
Damage to municipal infrastructure
Certain municipal offices had to be closed due to flooding creating a danger of electrical fire. These included the New Housing offices and Social Services Offices.