Integrated approach to keep CBD clean and safe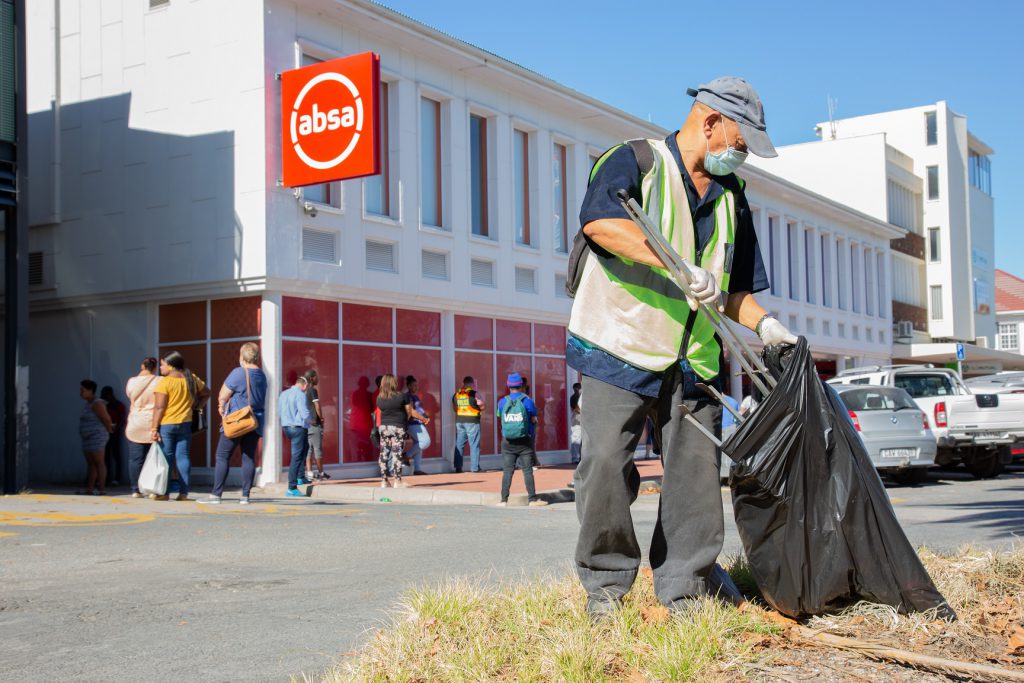 George Municipality Protection and Community Services directorates have stepped up operations in the central business district to address impacts associated with vagrancy, homelessness, and illegal trading. Ongoing efforts include cooperation from other stakeholders including national and local government departments, SAPS, NGOs, welfare organisations, and local business.
George Acting Municipal Manager Dr Michele Gratz said the state of the CBD was important for the socio-economic well-being of the city. "There is significant interest from outside business to invest in George, many of whom will start their research in the CBD, which is why it is important that it is clean and safe. Business investment brings job opportunities, which in turn may address some of the social issues on our streets."
"The municipality's mandate for law enforcement and social services are limited as the bulk of these functions reside with SAPS and the national Department of Social Development. Municipal departments, however, have longstanding relationships with all relevant stakeholders and work with them continuously to collectively address these complex issues," said Dr Gratz.
George Municipality Acting Director Protection Services Vernon Petersen said it had recently restructured its shift system to extend patrolling hours for Law Enforcement and Anti-Land Invasion officers beyond normal working hours to increase visibility during times when homeless people settle in for the night and vagrants move in. "The extended hours and increased visibility have had a good overall impact. Offences linked to municipal bylaws such as littering, causing a nuisance, and urinating in public have as a result also decreased and there is a notable difference in the overall appearance of the CBD," said Mr Petersen.
Informal trading on sidewalks in the CBD is legislated, including an annual permit system, and Law Enforcement patrols there every weekday to ensure compliance to municipal bylaws.
Community Services Director Allen Paulse said several sections in his directorate were directly and indirectly involved in the CBD initiative, most notably Cleansing, Parks and Recreation and Community Development. "Several street cleaning teams are focussed on the CBD and main arterials into the city while refuse removal regularly empty litter bins and identify possible illegal dumping spots for clearing and preventative actions."
"The municipality is grateful for support from especially neighbourhood watches to monitor problems associated with 'sakkrappers' (bag scratchers). As all people have rights to the freedom of movement and earning a living, this remains a complex matter for which we continue to explore holistic solutions."
"The Community Development department established a People Living on the Streets Committee in 2018 to address the many factors associated with vagrancy and the homeless. The committee meets monthly and includes representatives from George Municipality Community Services departments, SAPS, Kids Stop (street children), Cremhog (homeless adults), and national Departments of Social Development, Health, Labour and Internal Affairs.
Community Development keeps a register of homeless people as a starting point to the possible reintroduction into society where possible. The municipal department also has a monthly outreach at night to identify new people or those who had returned to the streets after being reunited with family or society.
People and organisations interested in getting involved in long-term, sustainable, holistic solutions to issues surrounding the homeless, vagrancy and illegal trading are invited to contact Community Development on 044 802 2000 during office hours.