Let's talk investment – Twelve reasons to do business in George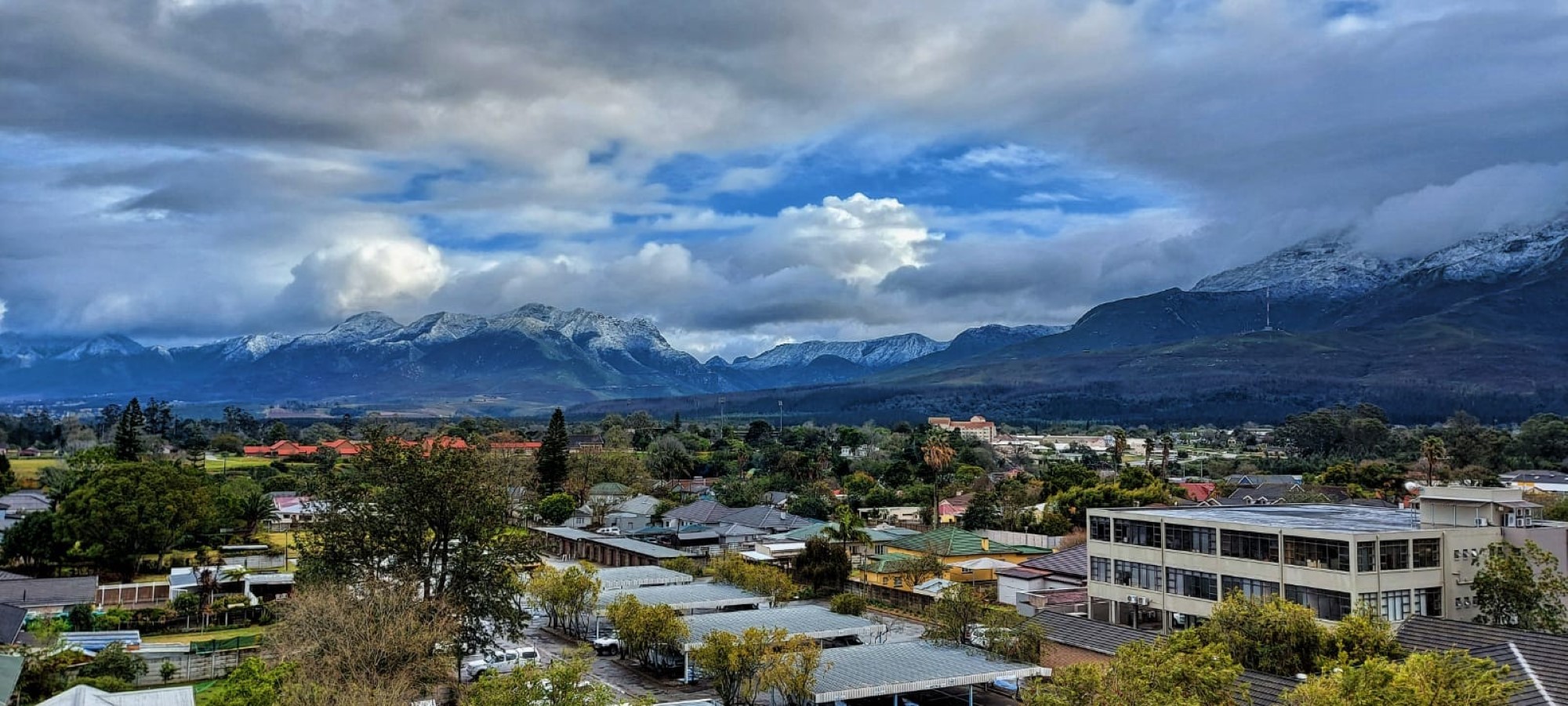 George Municipality, the third largest municipality in the Western Cape, is reaching for the stars and developing an Integrated Economic Growth Strategy, which will put it on the map as a premier business and investment destination in Southern Africa. So why is it such a great idea to locate your business in George?
A well-governed city
George Municipality applies sound financial planning and budgeting, clean governance, high levels of execution and a zero-rated approach to corruption to it's financial and corporate management. It delivers excellent services to residents and offers highly efficient bulk services to the business community in sectors such as light industry, agro-processing, property development and financial services.
A growing city
Established in 1776 by the Dutch East India Company as an outpost for the provision of timber and covering an area of 5,191 square kilometres in the Garden Route and Little Karoo regions, George is one of the oldest cities in South Africa. With a population of over 220 000 people from almost 70 000 households George Municipality includes the City of George, the pristine coastal areas of Kleinkrantz, Wilderness, Victoria Bay, Herolds Bay and Gwaing as well as the beautiful rural hamlets of Herold, Waboomskraal, Uniondale and Haarlem. And George has room to grow.
It boasts the largest economy in the Garden Route, one of the lowest unemployment rates nationally, a diversely skilled population, a healthy measure of business confidence, and a mix of contemporary urban and attractive rural spaces. The city and its surrounds offer premium residential and business development opportunities for the astute investor.
3. A competitive, connected city
When you do business in George, it means you will rub shoulders with several respected national and international corporate. Businesses such as Lancewood, Badger Holdings, Tekkie Town, Mr. Tekkie, Tradelink and Data-Dot are headquartered in George, where well-structured business and residential districts enjoy a solid road network, a high level of security, a ready and skilled labour pool, and guaranteed and efficient services. Businesses can access a basket of attractive incentives which ease the process of starting up; and, growth in provision of business services such as broadband access, are ahead of the curve. By 2025, the entire business district will have high speed fibre connectivity and there is already an excellent coverage in almost every area of George and surrounds via a network of service providers.
4. Tourist mecca of note
George has a sophisticated infrastructure with banks, conference facilities, businesses and shopping centres including the Garden Route Mall and Eden Meander, transport and sporting facilities, yet retains its small-town atmosphere. The city is also a major accommodation centre. George has numerous world-class golf courses, some designed by famous golfers. The most well-known is Fancourt Golf Estate, which hosted the Presidents Cup in 2003 and is often the host to high-profile golf tournaments. Throughout the year George hosts a wide variety of events to promote the City, its region and the vast array of opportunities offered.
5. Easy access

George boasts access to the full array of transport modalities. It is situated on the N2 motorway halfway between Cape Town and Gqeberha; is home to the George airport; within 40 km from the nearest harbour; and on a major rail line.  This means producers can get their products to major markets quickly and efficiently.  The George Airport facilitates +- 850 000 passengers annually on scheduled flights, has daily unscheduled private flights, three flight training schools, and several general aviation activities. The airport prides itself on being a green, innovative space which houses its own solar plant and is carbon.   A completed masterplan for the airport will include increased cargo operations and infrastructure upgrades to increase accommodation to 1.5 million passengers per annum. The public bus service branded GO GEORGE launched in 2014 with routes covering a significant portion of the city.
6. Contemporary urban, beguiling rural
Nestled in the pristine beauty of the Garden Route, George has sophisticated urban living spaces range from trendy and affordable, to sophisticated and upmarket, gated complexes such as Kraaibosch, Kingswood, an
d the majestic Fancourt is regarded as one of the world's top lifestyle estates. The quaint smaller hamlets such Uniondale and Haarlem offer tranquil rural living spaces for those wanting to get away from it all.
7. Local excellence for internationally competitive businesses
The excellent local infrastructure managed and maintained by George Municipality includes a well-developed, sophisticated road network providing good vehicular access. The N2 link runs north-south through the municipal area, guaranteeing ease of access to transport for incoming and outgoing goods.
A drive through George reveals fertile lands and orchards, cheek-by-jowl with some of the largest and most sophisticated agro-processing capability in the country, such as cold-storage and processing facilities. This makes George the go-to place for a wide range of agricultural products – fresh and processed – for both local consumption and the export market.
8. A manufacturing hub
George is a thriving manufacturing hub, with sector representation in textiles, dairy & juice products, furniture & timber products, charcoal with related barbeque products and more. Businesses are attracted by the range of state-of-the-art bulk services and business services on offer. The next ten years will see new light industrial and commercial business hubs developing in the area as well.
9. Quality education
The Garden Route is establishing itself as a skills mecca, and George is central to this vision. There are over 50 schools in the area providing a wide array of quality education opportunities. Schools include the Afrikaans-medium George High School established in 1947 and Hoërskool Outeniqua established in 1923. The largest English medium high school is York High School and there is also a dual medium technical school named Eden Technical High School. Many independent schools have been established such as Glenwood House, an English medium co-ed school from Grade 000 to Grade 12.
George is the tertiary hub of the Southern Cape, with several public and private institutions providing education at various campuses. The South Cape College is a public further education and training college, comprising six campuses. The Nelson Mandela University, at Saasveld Campus, offers two centres of excellence – the Centre for Resource Management and the Centre for Business and Information Technology studies.
These institutions offer brilliant facilities for a range of tertiary studies to support the needs of the growing business and industrial sectors.
10. Solid artisan skills base
The manufacturing infrastructure in George is underpinned by a skilled artisan cohort, and with the increased focus on artisan training, this resource is set to grow, making it an appealing location for businesses that are reliant on skilled artisans.  Various institutions are geared at the development of artisans by offering apprenticeships for plumbers, welders, electricians, bricklayers, carpenters, furniture makers, hairdressers and many more also focussing on alternative energy installations.  Learnerships and IT training bolster the set of skills on offer for George businesses and entrepreneurs.
11. Beautiful surroundings
George is nestled within the Outeniqua mountains, the name derived from the Khoi word meaning "man laden with honey". The eastern, coastal belt is home to a series of ancient lakes originated at the end of the last era of the ice ages. The  Wilderness Lakes and beach from Mossel Bay to Sedgefield provide ample opportunities for eco-tourism, adventure sports, boating and related ventures. As one traverses the Outeniquas the lush coastal thicket makes way for the sparsely vegetated plains of the Little Karoo.  Rivers, forests and scenic view-points emphasise why this area is called the Garden Route.
12. Quality of Life
According to a well-known Quality of Life Index, which assesses a number of factors that impact the lifestyle of a city's residents  George offers the overall highest quality of life in the country.  Numbeo's research proves that with the highest safety rating, good climate, a relatively affordable cost of living, low traffic and low pollution levels, George is the place to be!
Contact George Municipal Economic Development: 044 801 9173, 62 Cathedral Street
Director Planning and Development, Lauren Waring;  Acting ED Manager, Joan Shaw;
www.george.gov.za