MAYOR VAN WYK SHARES GEORGE MUNICIPALITY PLANS ON BECOMING ENERGY RESILIENT ON THE WESTERN CAPE PREMIER'S DIGICON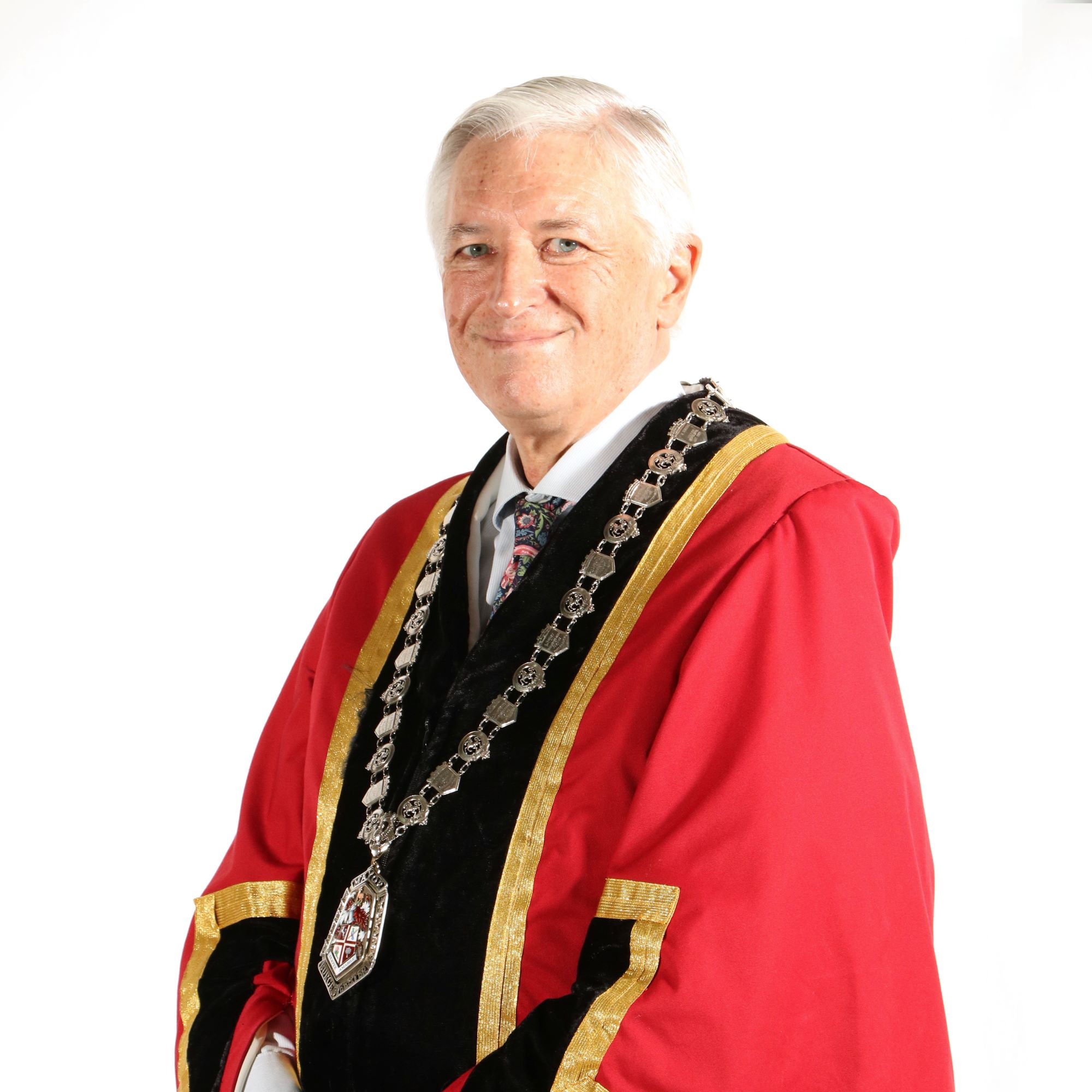 The Executive Mayor of George, Alderman Leon van Wyk was a panellist at the Western Cape Premier Alan Winde's weekly Digicon on Thursday, 9 March 2023 to feature and discuss the Municipality's plans for becoming energy resilient and other related initiatives.
This was Premier Winde's second digital media briefing of a string of upcoming weekly briefings on energy-related issues and George was the first municipality invited to address Digicon. A special focus this week was on the George Municipality's energy projects. Mayor van Wyk was accompanied by the Municipal Manager of George, Dr Michele Gratz and the George Municipality's Director for Electrotechnical Services, Mr Bongani Mandla.
Mayor van Wyk spoke about the Municipal intentions on Energy efficiency and demand management through reduction of own consumption, Self-generation (Municipal and private) Small scale energy wheeling, enabling Small-Scale Embedded Generation (SSEG) and restructuring of tariffs.
"We are extremely proud to have had the opportunity, as George Municipality to be able to present on the Digicon that was hosted by the Premier of the Western Cape," said Mayor van Wyk. "It is important that local municipalities do look and see what they can do to assist their citizens in fighting off the effects of load-shedding, and these are major effects on all municipalities and we are very glad that we've been able to share work that we are doing in combatting this issue, and let's all work together to see what we can do to sort out this problem and the challenges the lie ahead."
Premier Winde also expressed his appreciation of the George Municipality's willingness to share its energy plans. "I would like to thank George Municipality's Executive Mayor, Leon Van Wyk, for joining our #EnergyDigicon today. I am committed to ensuring that the Western Cape Government works tirelessly to mitigate the devastating effects of rolling blackouts in our province.
For a recording of the latest Digicon, please visit: https://www.youtube.com/live/SpBdggu90d0?feature=share
Ends.