NEW LOOK GEORGE TENS SPORTS FESTIVAL CONFIRMED FOR GARDEN ROUTE – DEC 2021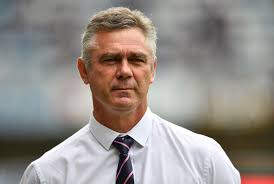 The George Tens sports festival has announced dates for 2021. Returning to Outeniqua Park and surrounds, the all-new and improved George Tens will see a week of exciting Tens rugby coupled with additional sporting code events including women's rugby, golf, mountain biking, netball and bowls.
Do not miss the opportunity to be a part of this multi-disciplinary event in the Garden Route from 2 – 5 December 2021 for the return of the all-new George Tens.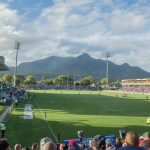 Co-founder of the new George Tens is former Springbok Coach Heyneke Meyer said today: "It's an enormous privilege to be involved with this festival.  Outeniqua Park is where I cut my teeth as a rugby coach. I've journeyed with regional rugby in the Southern Cape since the start of my career, and now to return here with this magnificent George Tens festival is a genuine honour." says Meyer. "One of the elements I'm most looking forward to is how the local community will benefit from George Tens. Many local tourism and other businesses have been hard hit during pandemic and we are optimistic that this beautiful town and the surrounding areas will benefit greatly."
Some of SA's biggest rugby icons will be at the George Tens in 2021, and don't think it's  just rugby!  Highlights include 3 days of golf at three of the Garden Route's premium golf courses, as well as coaching clinics and special events.
Speaking on behalf of the city council, Dirk Wessels, Portfolio Councillor for Finance and Strategic Services said:  "In the words of Nelson Mandela, sport can break down barriers. We as the George Municipality are over the moon about the involvement of Heyneke Meyer and his team in the George Tens sports festival, that will surely take the event to the next level, building on the inaugural event of 2019. We remain committed to our cause in identifying new events in order to stimulate and develop the George economy. We would like this to be one of the premier sporting events in the country. We are really excited to be a part of this journey, and we encourage all role players in the George economic community to get behind this initiative. "
Festival co-founder IG van der Merwe explains "Our vision with George Tens is to bring a festival of sport and recreation to the Southern Cape. The goal is to give the local economy a boost as well as to give the local community something to look forward to. This will encourage South Africans from right around the country to visit the Southern Cape. Sport has meant so much to me in my life and I'd like to see it make the same impact on our community".
The George Tens sport festival will be subject to applicable Covid regulations at the time of the event.  More information around ticket sales, match dates and more will be announced in the weeks to come.
Follow @George10s on Facebook to stay up to date on all the latest details. To find out more about Team entries and Sponsorship opportunities, contact juanita@invictusinternational.co.za and for local business opportunities, contact jshaw@george.gov.za.