PUBLIC NOTICE: REMINDER OF WHEN LIFEGUARDS are on Beaches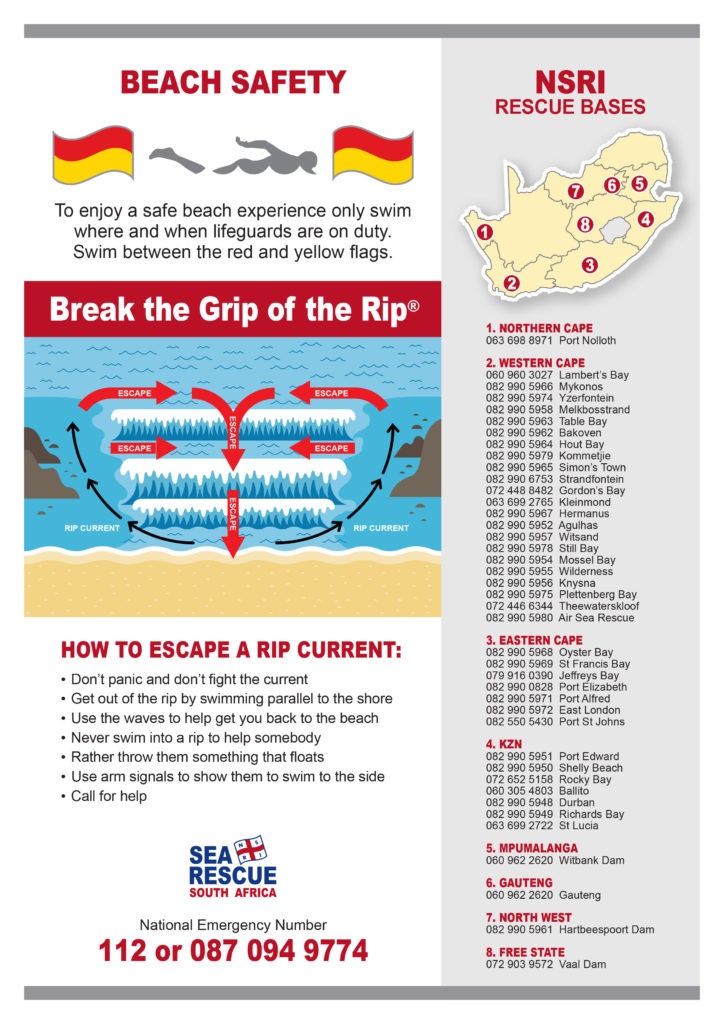 The public are reminded that lifeguards currently remain on duty at Gwaing Beach, Herold's Bay, Victoria Bay, Wilderness Leentjiesklip, Steps. Lagoon and Wilderness Salina's on a full-time daily basis until 31 January 2022. They are at beaches in the George municipal area from 7 am-7 pm every day, including weekends and public holidays.
We strongly advise the public not to swim before 7am or after 7pm when lifeguards are no longer on the beach.
Wilderness – No swimming under the bridges, in the Mouth of the river due to dangerous currents and deep slopes, left of the Main Beach, at Kleinkrantz due to no lifeguards present.
Public swimming pools in Conville and Uniondale remain closed as a Covid-19 precaution.
PLEASE SWIM BETWEEN THE FLAGS AT BEACHES AND OBEY LIFEGUARD INSTRUCTIONS.
NSRI 082 990 5955
Fire 044 801 6300
Disaster Centre 044 801 6316