Youth Day Expo -16 June 2023- Transport Arrangements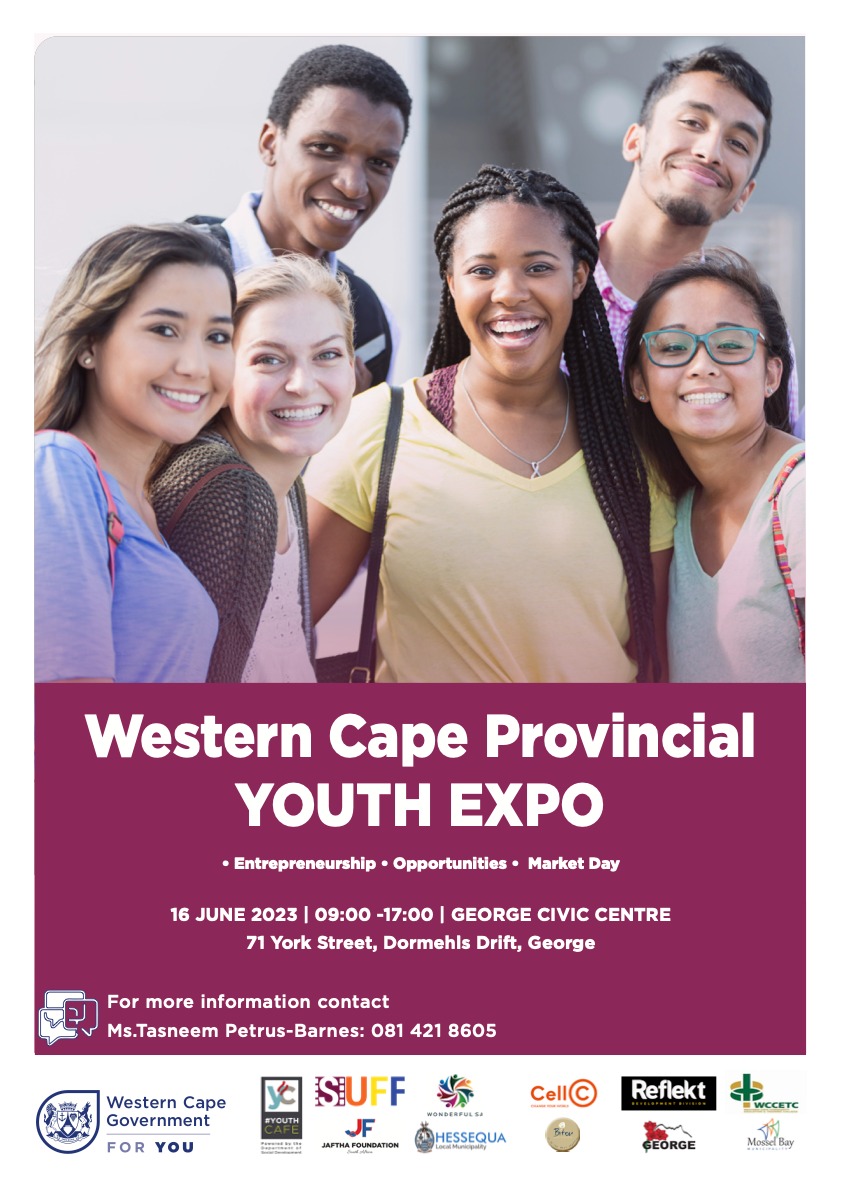 The Western Cape Provincial government will be hosting a Youth Expo in George on the 16th of June 2023 at the George Civic Centre from 09h00 to 17h00. Young people are encouraged to attend the event as a variety of exciting opportunities will be discussed that will empower them.
Transport will be available on the 16th of June from 08h00 at the following pick-up points:
Thembalethu
Thembalethu Primary School, Truns, Puma Garage.
Lawaaikamp
Community Hall
Parkdene
Parkdene High School (gate on the side of the School Hall)
Conville
Clinic Parking
Borcherds
Kidstop
Rosemoore
Community Hall
Protea Park /Lavalia
Protea Park Municipal Area Office
Rosedale Area Office
Pacaltsdorp
Pacaltsdorp Community Hall, New Dawn Park Sports Field and Police Station
Rosedale
Community hall
China Shop
Blanco
Community Hall