OUTDOOR GYM TRIM TO PROVIDE BETTER HEALTH AND WELLNESS FOR ALL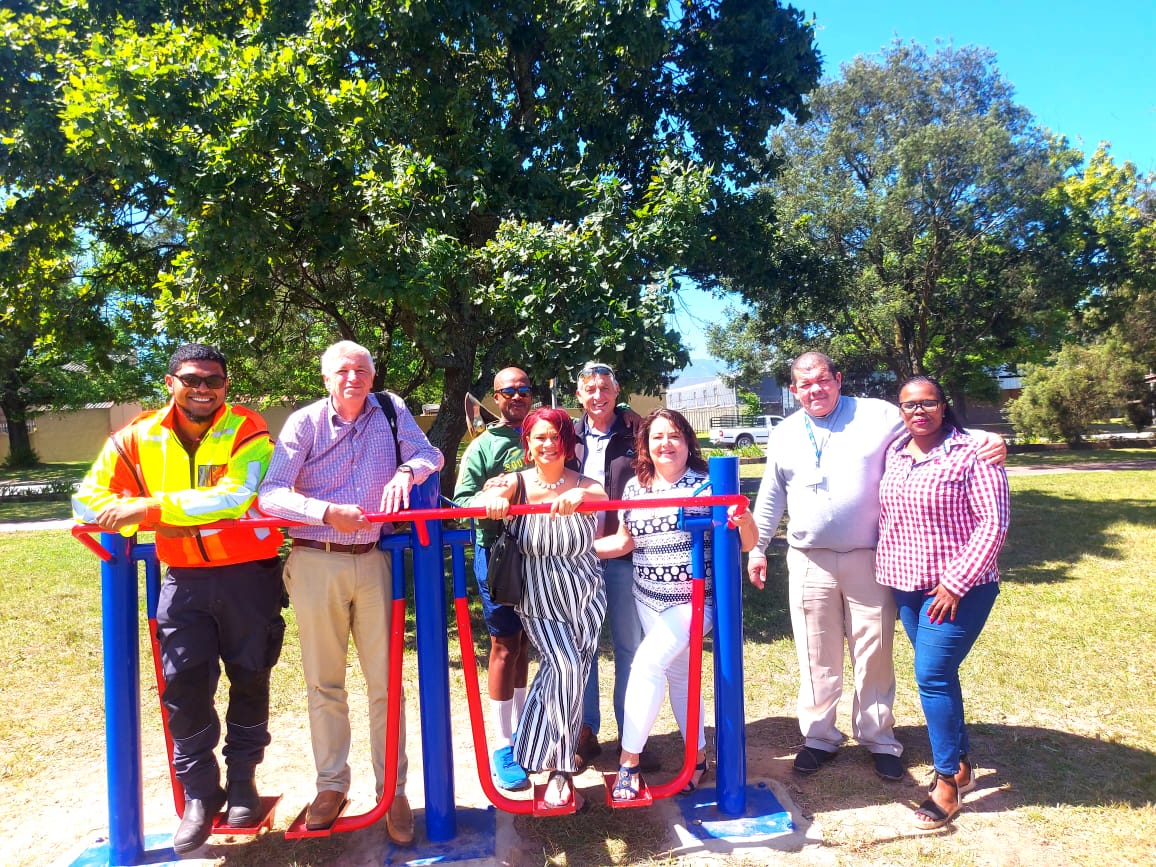 In an effort to provide better health and wellness opportunities to people of all ages, abilities, and socio-economic statuses, the George Municipality has established three Outdoor Gym Trim, one on Knysna Road and another one at the Corner of Mission and Fern Streets in Pacaltsdorp, and ERF 80 Van Riebeeck Gardens.
The Executive Mayor of George Aderman Leon van Wyk this week visited the Outdoor Gym Trims to officially open this easy-to-use outdoor gym equipment which is accessible to the public for recreation purposes.
"This initiative is part of a pilot project that we launched to provide outdoor gym equipment for communal use. We look forward to seeing how the equipment is going to be utilized by community members so we can continue the rollout of such equipment in other wards. At this stage, this open-air gym is one of three pilot sites; one is in Van Riebeek Park (between Heatherlands and Camfersdrift), and Mission Street (Pacaltsdorp)," said Mayor van Wyk.
Councillor Monique Simmers who was also part of the mayor's entourage during the official launch of the Outdoor Gym Trim also shared her thoughts about this gym facility, as the ward councillor for Ward 5 wherein Lavallia is located, "I am pleased that this amenity is now available for all the residents, young and old, in my ward.  These initiatives provide forms of recreational activities for our residents, and I would like to invite everyone to come and try them out. Thanks to our portfolio Cllr Jean Safers and our officials for making this possible."
Ends