Outeniqua Wastewater Treatment Works upgrade to service nearly 19 000 households when completed  
Link to Ald Van Wyk discussing progress of the upgrades at the OWWTW https://youtu.be/w6sM_vsY_vE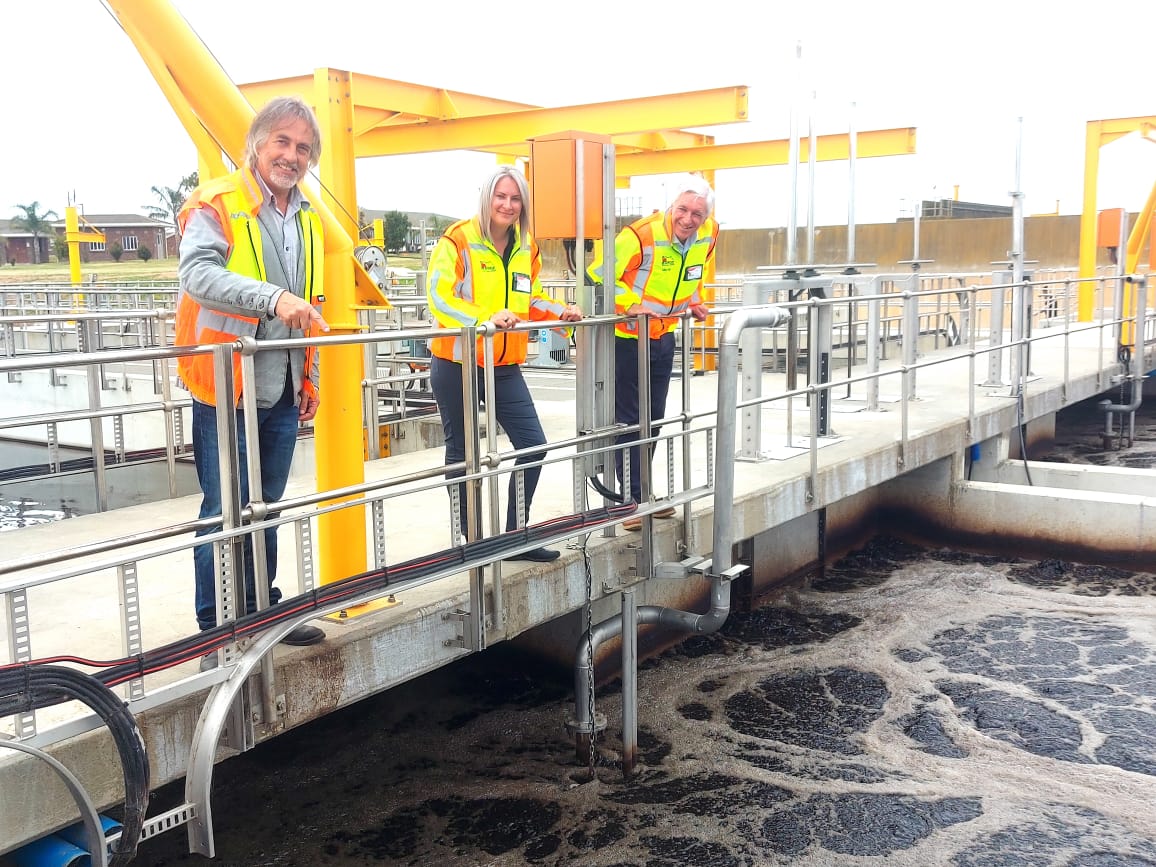 Portfolio Councillor for Civil Engineering Services: Capital Projects and BFI, Jackie Von Brandis and Ald Leon Van Wyk inspect the aeration basin at the works with Gerard De Swardt, George Civils Project Manager: BFI.
The upgrading and capacity extension of the Outeniqua Wastewater Treatment Works (OWWTW) will allow for an increased capacity from 15Ml/dl to 25Ml/dl. The total additional number of households benefiting from the proposed wastewater treatment works upgrade is calculated at 19 049. The number of people per household was calculated at an average family size of 4.25 persons estimating the total then at 80 958 persons.
The recent development and future growth requirements necessitate the need to increase the capacity of the Outeniqua WWTW. The area to be served by the proposed upgrades to the treatment plant include newly developed and proposed low-cost housing units for the Pacaltsdorp West zone.