PLAY YOUR PART IN PUTTING GEORGE AND THE GARDEN ROUTE ON NATURE'S WORLD STAGE
The Mayor of George, Alderman Leon van Wyk, is calling all residents of the George Municipal area to participate in the annual City Nature Challenge, which will run from 28 April 2023 to 01 May 2023 for the observation period, and the upload and identification period ending 08 May 2023. It is as easy as downloading a free application from your App Store and starting to snap within the specified dates.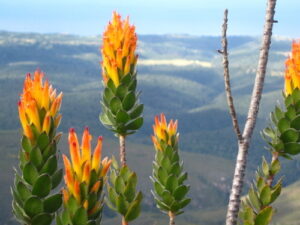 There is nature all around us, and knowing what species are in our city and where they are, helps us to study and protect them, as a community – scientists' land managers and the public working together to find and document our unique natural environment.
Participating in this event will teach you about your local environment and can also improve the environment for humans and other species that live in this wonderful place.
To date, the Garden Route has joined forces and competed in 6 international biodiversity events as a district, placing within the top 10 every time. The City Nature Challenge draws over 400 entrants worldwide per year and includes other Western Cape cities such as Cape Town, Hermanus, the Theewaterskloof district and more. With the assistance of the residents of George, we can make an even bigger impact in 2023.
Mayor Leon van Wyk says, "Benefit of supporting the challenge is that it provides an excellent opportunity for municipalities to gather biodiversity information that can be used in the management of properties for environmental, tourism and rezoning purposes, assisting George Municipality to make informed decisions about these aspects."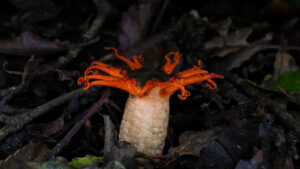 "Participation will showcase the George area as a tourism destination and develop pride and awareness of the local environment, offering educational opportunities, especially for children, learning to value their natural heritage.", says Tourism Manager, Joan Shaw.
Planning to spend time in nature over this long weekend period, is the activity to involve friends and family while showcasing the beauty and diversity of our home region in this global event.
Whether you capture nature in your own backyard, or the urban sidewalks, visit the Garden Route Botanical Garden or the Garden Route National Park, climb a mountain, or submerge yourself in a local forest, you are bound to find a varied selection of plants, insects, and animals.
Prepare for the challenge by downloading and familiarising yourself with the iNaturalist application before the end of the month. To find out more about how you can contribute, contact Tourism Manager Joan Shaw at 044 801 9103.
Ends.
See TIPS FOR TAKING PHOTOS FOR THE CHALLENGE below:
TIPS FOR TAKING PHOTOS FOR THE CHALLENGE:

The photos you take during the City Nature Challenge are there to provide evidence of the organism you saw and to help confirm the identification of that organism. Therefore, taking good photos is key to participating in the CNC! Here are some tips for taking photos:
• Focus on one species in each observation in a close-up that fills the frame.
• Take several photos in one observation, including the leaves, the bark, flowers, or fruits.
• Discard blurry photographs.
• Get close, especially for small organisms – it will aid identification.
• An ideal observation has a picture showing the full organism and close-ups of important features.
• Remember only one species per observation. The more species, the more observations.