CONTACT US / KONTAK ONS / QHAGAMSHELANA NATHI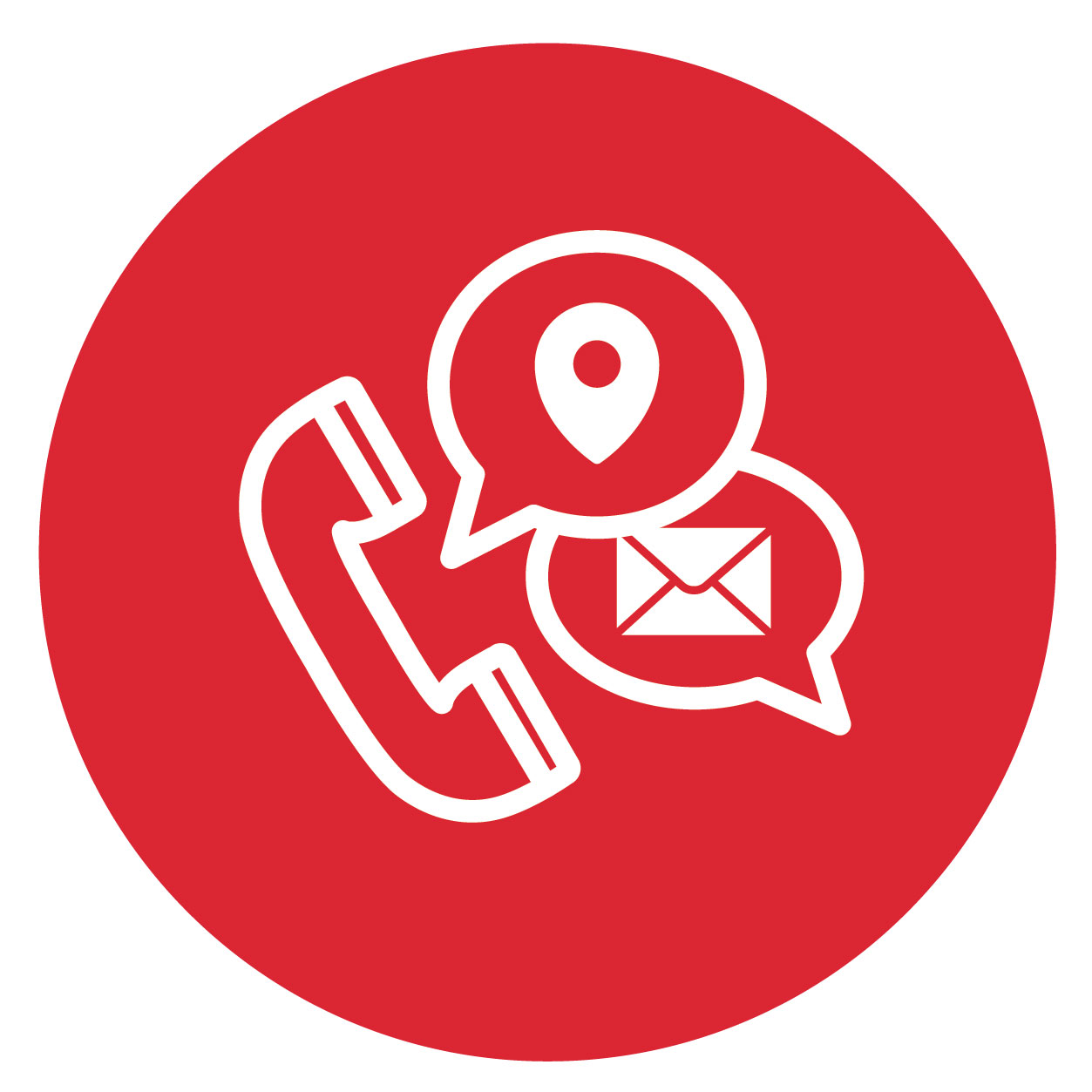 George Municipality has noted that the public is either emailing or WhatsApping  individual officials directly with their queries and complaints. We kindly request that the formal procedure set up for queries and complaints is followed instead,  so that the query or fault is officially acknowledged and logged on our internal online system which generates a reference number.
Emailing or WhatsApping individuals can lead to delays in the query or complaints being allocated to the correct directorate for action and response. Without a reference number, it becomes problematic to ensure that the query or fault has been resolved adequately.
Please direct all EMAIL CORRESPONDENCE to the George Municipality on the EMAIL ADDRESS  gmun@george.gov.za  or use one of the dedicated email addresses listed below if applicable to your fault or query.
The EMAIL ADDRESS gmun@george.gov.za is manned during working hours and your email will be received, acknowledged, and redirected to the correct Directorate for response and/or action.  Please ensure that you include your contact details as well as full details of your query and/or complaint.
George Municipality has formal procedures in place to assist our residents with logging complaints and/or faults. Please see details below.
CONTACT NUMBERS
Switchboard: 044 801 9111
Municipal Emergencies: 044 801 6300 (24/7)
FIRE  Emergencies Only: 044 801 6311 (24/7)
Report Fraud: 0860 044 044
GO GEORGE Call Centre:  0800 044044
DEDICATED EMAIL ADDRESSES
Human Resources: HRAdmin@george.gov.za
Account Queries: accounts@george.gov.za.
Meter Readings: meterreadings@george.gov.za.
Proof of Payment: payments@george.gov.za
Tourism: info@visitgeorge.co.za
Land use applications: town.planning.application@george.gov.za
Town Planning Complaints: town.planning.complaints@george.gov.za
Building Control Complaints: building.control.complaints@george.gov.za
Motor Vehicle Registration: mvr@george.gov.za
Supply Chain Management: scm@george.gov.za
Report Fraud: fraud@george.gov.za
GO GEORGE: info@gogeorge.org.za

HOW DO I REPORT A FAULT?
Online Reporting via Municipal APP.
Phone in via 044 8019111 to the relevant department and request a reference number.
Email to gmun@george.gov.za with all details and request a reference number. Provide a clear description of fault, address details and contact details of resident if possible.
Visit our Area offices – coordinators will log faults and generate a reference number on your behalf.
REPORT A FAULT ON THE APP
You can log complaints and get municipal news updates on the George Municipality Mobile Application. Follow this link, which will take you to the place where you can download the George Municipality Application (App) on your phone or computer (as long as it can connect to the internet).
https://play.google.com/store/apps/details?id=za.co.comunity.george&hl=en_ZA
WALK IN AREA OFFICES
Area offices are open to the public on weekdays 8am-4.30pm.
Services available include reporting essential services faults such as water and electricity problems, all other municipal complaints, account enquiries, indigent
applications, housing waiting list enquiries, property valuation roll queries and general inquiries:

Blanco: 044 803 9275
Conville: 044 803 9261
Pacaltsdorp: 044 803 9286
Protea Park: 044 801 9111 extension 2796
(Tuesday, Thursday)
New Dawn Park: 044 801 9111 extension 2797
Rosedale: 044 803 9295
Rosemoor: 044 801 9379 (Monday, Wednesday, Friday)
Touwsranten/Wilderness/Kleinkrantz: 044 803 9280
Thembalethu: 044 801 9448
GO GEORGE Smart Card Kiosks  05:00 – 20:00, 7 days a week
Located  at George Transport Hub in Cradock Street; York Street, next to Civic Centre; Garden Route Mall ; Blanco triangle

GO GEORGE Info Kiosk  at Transport Hub:  Mon – Fri 08:00 – 17:00 and Sat 08:00 – 13:00