REFUSE REMOVAL SERVICES SPREAD WATER-SAVING MESSAGES THROUGHOUT GEORGE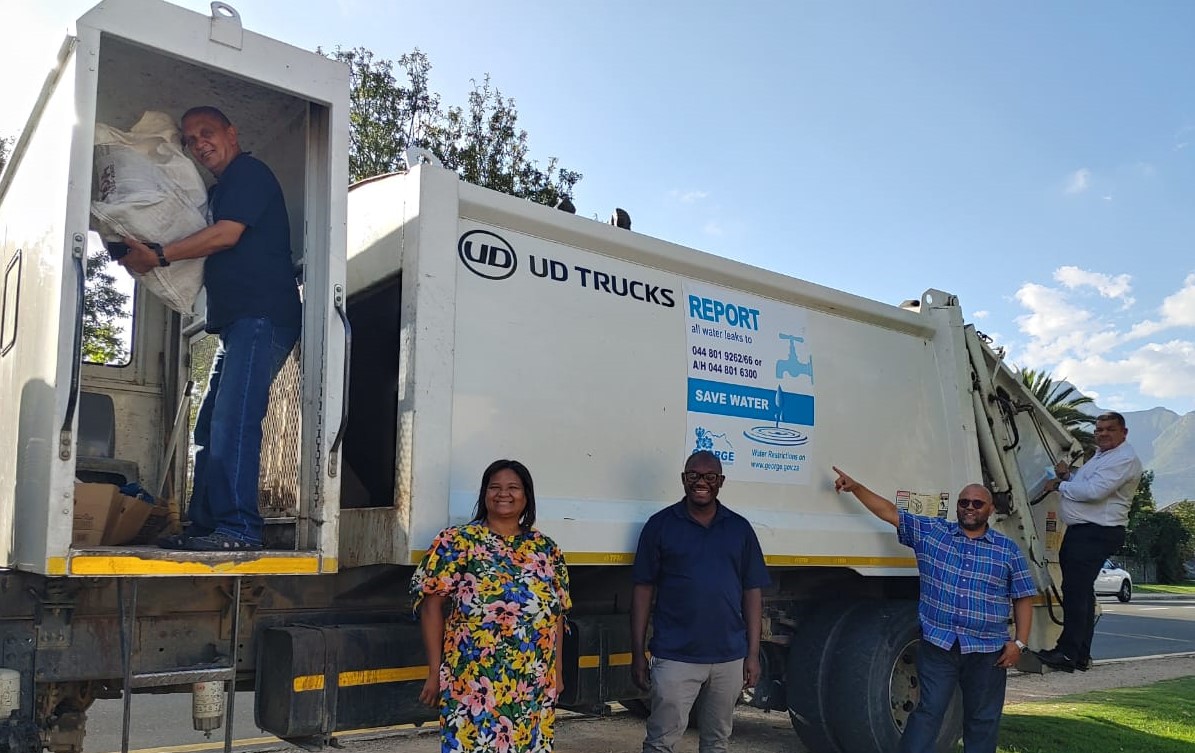 Water-Saving messages on the move…The Refuse Removal services have joined the George Municipality's awareness campaign on water saving by using their trucks to spread the word in and around George. All refuse trucks have been branded with decals containing the message of saving water. These trucks drive past all households and businesses in George collecting refuse weekly.
To witness the display of the branded trucks were, from left to right: Mr Allen Paulse (with the bag in hand) – Director of Community Services, Ms Karin Stoffels – Project Coordinator: Street Cleansing, Mr Sivuyile Mtila – Senior Manager of Environmental Services, Mr Wessel Robertson – Head Cleansing, and Councillor Jean Safers (at the Back of the truck) – Portfolio Councillor for Environmental Services.
Issued by George Municipality
30/3/2022