Rosedale Access Road close to completion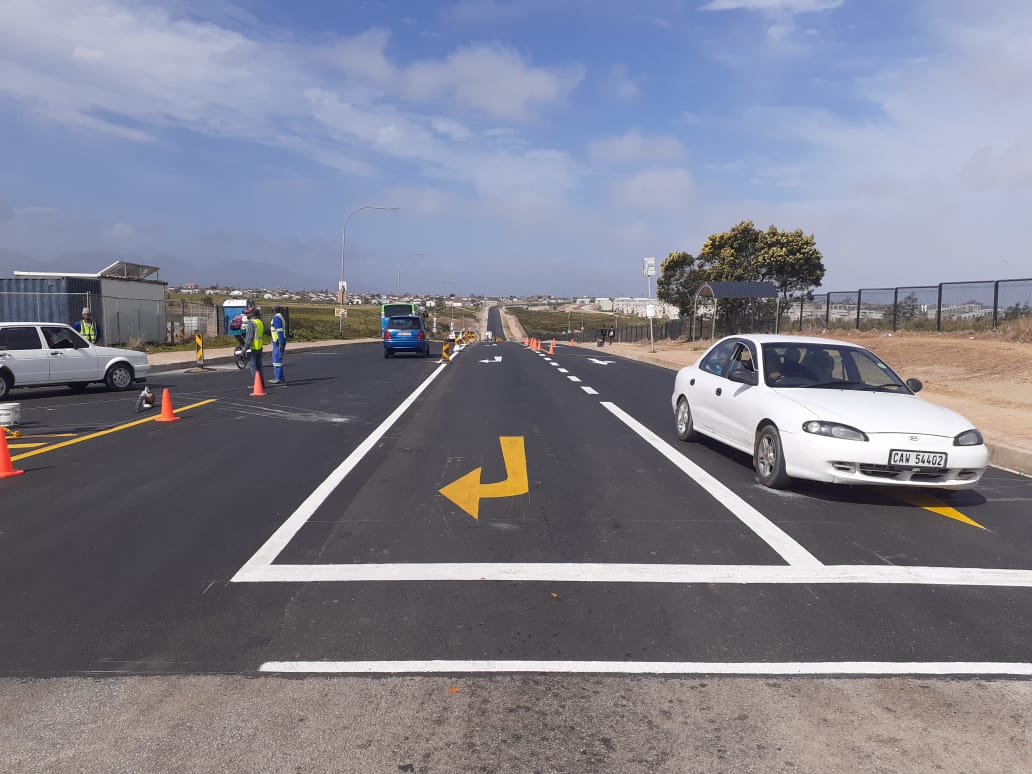 The road, providing access to Rosedale and the new Erf 325 housing development is approaching completion with the final road surface having been completed last week. Road markings will be added within the next few days.  Additional funding was utilised to create a universally accessible sidewalk on the northern side of the road (Rosedale side), which is also scheduled to be completed within the next two weeks.
The public is reminded to still treat the area, especially the sidewalks,  as an active construction site, until the full construction works have been completed.  Once the road marking has been completed, the GO GEORGE bus service will return to the normal schedule.
The Municipality would like take this opportunity to thank the residents and road users for their patience during the construction phase.
From right to left is Dean Jacobus (V3 consulting engineers); Ryno Schraader (V3 consulting engineers );Melvin Roelfse (Ward councillor); Sybrand Otto (Entsha Henra); Leon van Wyk (Executive Mayor); Jacky von Brandis (Portfolio councillor Civil Engineering Services); Ricus Fivaz (Project Manager, George Civil Engineering Service)