Thembalethu Bulk Sewer system upgrade for future developments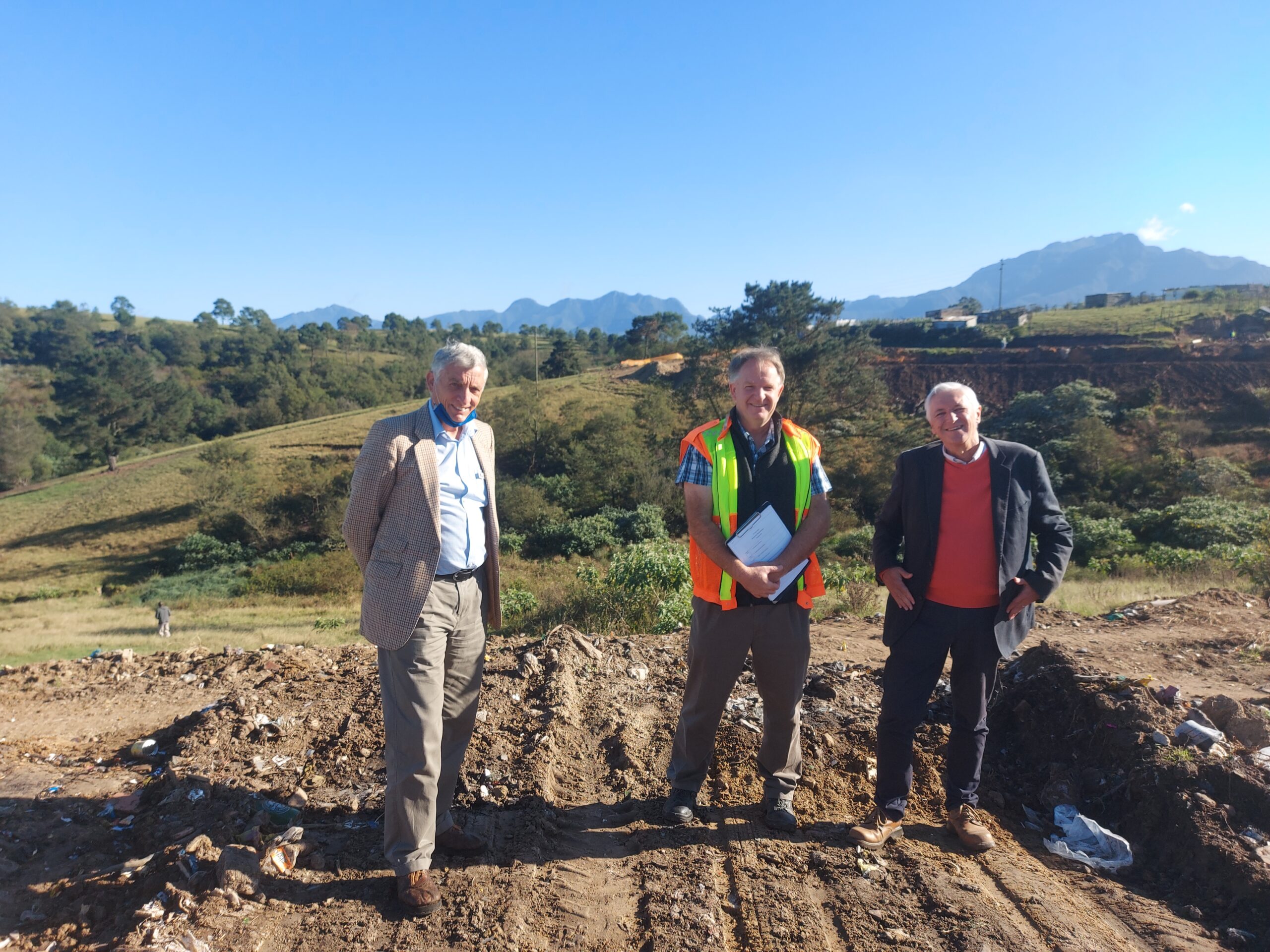 Thembalethu Bulk Sewer system upgrade for future developments
Issued by George Mun 10 May 2022 for immediate release
The Executive Mayor of George, Ald Leon van Wyk, visited the R3.8 million Thembalethu Bulk Sewer project recently that will upgrade the sewer network for future growth and Upgraded Informal Settlement (UISP). The next phase of the proposed Upgraded Informal Settlement Programme (UISP) projects is specifically Area 1.  This UISP project's civil services tender is expected to be advertised as soon as the current Bulk Sewer Project is completed, according to Mr. Lionel Daniels, Acting Director: Civil Engineering Services.
Ald Van Wyk said, "This is an important piece of infrastructure. What we are seeing here at this project is how gravity gets used in an area where stormwater lines run along the rim of the valley to ensure that water runs through. The design being used here will result in more efficient handling of the wastewater from the sewer line. Once completed, this work will be able to replace four smaller pump stations by using the gravity flow."
Project Details
The current project consists of the laying of approximately 600m of 315mm diameter sewer pipeline and 600m of 355mm diameter sewer pipeline and associated sewer manholes.  Currently, most of the excavation of trenches is being undertaken mostly by labor-intensive methods to assist with job creation, with the work platform being created by machine.
The Thembalethu Bulk Sewer upgrades will continue to cater to future developments within the Thembalethu area. The next phase will be the upgrading of the Thembalethu No.6 sewerage pump station to cater to the future housing phases.
Employment opportunities
Currently, approximately seventeen people are being employed out of the community with accredited training to be rolled out through several municipal projects to increase the capacity of the communities served by the projects to enhance their employment potential going forward.
Project timeline
The approximate five-month contract is currently just approaching the halfway mark in terms of time, with a due completion date expected in early August 2022.  There have been some delays in the recent past with the rainfall experienced in the region, but the project is currently on track, due to efficient progress on various aspects of the project.
Captions:
_WA0000 Trenches being started.
_WA0003  Site clearance work to create work platform for pipe trench.
_WA0004  Laying of bulk sewer in newly excavated trench, with alignment being checked to achieve acceptable tolerances.
_WA0006 New trench being trimmed.
_WA0008 New trench intersection where new manhole will be constructed.
_WA0009 View out of trench as work progresses.
Mayor: Ald Leon van Wyk, George Mayor, (right) on-site with Portfolio Cllr for Planning and Development, Henry Hill(left) and Adrian van Molendorff from Civil Engineering Services.