SOD TURNING FOR THE CONSTRUCTION OF 1 MWp SOLAR FARM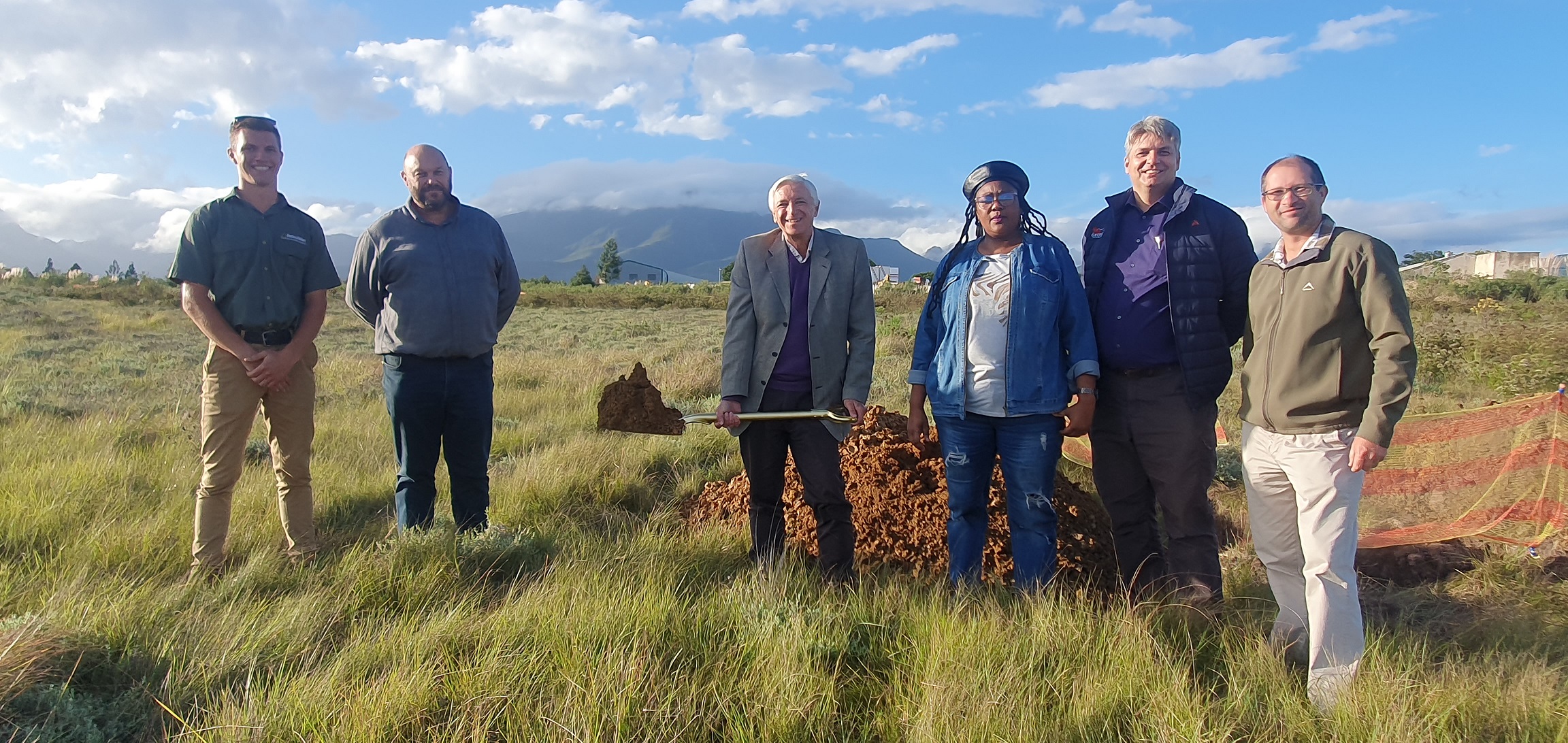 The Executive Mayor of George, Alderman Leon van Wyk accompanied by the Portfolio Councillor for Electrotechnical Services and Fleet Management Nosicelo Mbethe did a sod turning in an approximately 1ha open land in the George Industrial area, to mark the beginning of the construction of 1 MWp solar farm.
"This plant is the forerunner of our fleet of 10MW plants that we will be erecting in George over the next couple of years to provide electricity not only to support our infrastructure that is owned by the Municipality but also to provide electricity into George's grid so that we are ultimately able to get off stage 1 and stage 2 of load-shedding that we are suffering under and we wish to complete this project to get off stage 2 by the end of 2024," said Mayor van Wyk.
The renewable energy power that will be generated through this plant, will be connected to the grid to reduce the municipal bulk purchases. This sod turning, therefore, signals the beginning of our initiative to take George off Stages 1 and 2 off load-shedding by the end of 2024.
The 1MWp PV plant will consist of approximately 1728 PV Panels & 10 x 110kW inverters at a total cost of R 24 843 090.36. The plant is expected to generate in the order of 1780 MWh per year.
Ends.