What's happening in George, Wilderness and Uniondale – Tourism Update May 2023
Follow our monthly #GettoknowGeorge tourism update to discover interesting snippets happening in our beautiful area, curated just for you, as well as upcoming events you can look forward to!
Find all the tourism information you need in the greater George area at www.visitgeorge.co.za – the official tourism destination website.
#GeorgeTourism #GettoknowGeorge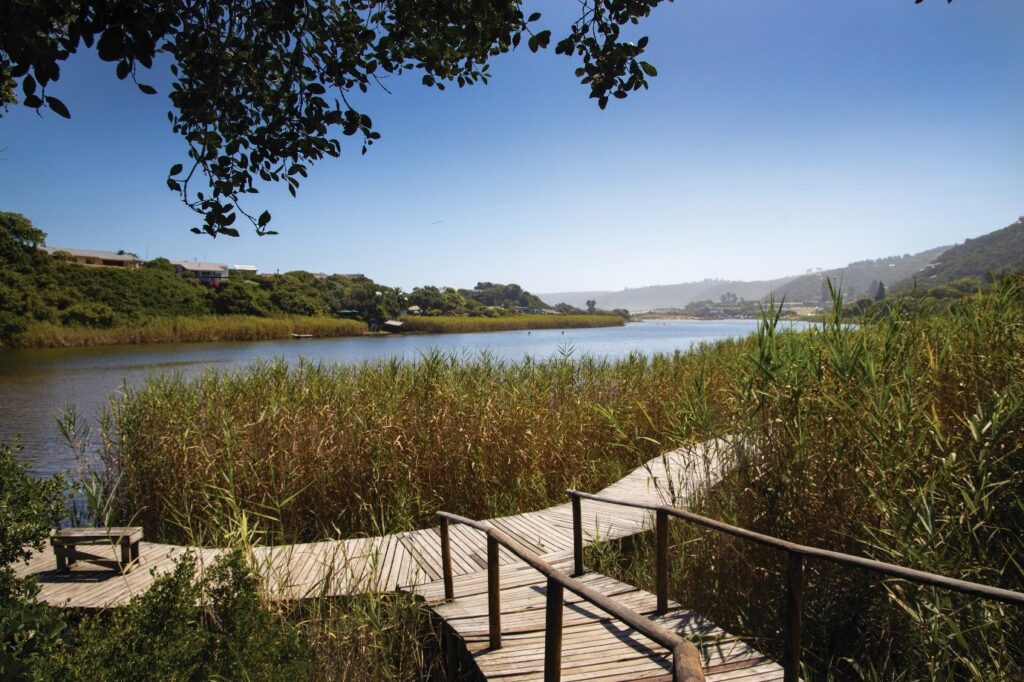 One of the seventeen Ramsar sites in South Africa is in the Wilderness section of the Garden Route National Park.
The Wilderness system comprises three lakes – Rondevlei, Langvlei and Eilandvlei. These and the Serpentine wetlands form part of an internationally proclaimed
RAMSAR site which means they are wetlands of global significance for biodiversity conservation.
 A TASTE OF UPCOMING EVENTS
Here's a preview of a selection of events taking place over the next month:
GENERAL EVENTS
20 May: Texas Sheriff Monster Eating Contest at Texas Grill Restaurant, George     
044 873 3435 | texasgrill.co.za | info@texasgrill.co.za
The Texas Sheriff Monster Eating Contest is for hungry cowboys or girls up for the challenge!  40 participants could win the first-place prize of R10 000 in cash and R10 000 vouchers/hampers along
with amazing second and third place offerings. Spectators can also join in on the fun by buying a R40 raffle ticket to win a hamper and vouchers worth R10 000!  Raffle proceeds will be donated to the Food Pantry.
There is only 1 space left – so hurry and snap it up!
24 – 28 May: Flock to the Wilderness 2023 at the Wilderness Hotel, Wilderness        
011 789 1122 | Clare.Neall@birdlife.org.za | https://www.birdlife.org.za/support-us/events/flock-to-wilderness-2023/
BirdLife South Africa, with The FitzPatrick Institute of African Ornithology (University of Cape Town) will host the 6th Learn About Birds (LAB) Conference during
BirdLife South Africa's Flock to Wilderness, as well as a host of exciting birding excursions and activities.  The LAB Conference was originally established to provide a
platform for laymen and scientists to present their research, share their knowledge and network with ornithologically inclined people and birding enthusiasts from across
South Africa and the world.
The interesting event programme includes excursions to the George Forest Birding at Witfontein, Ebb and Flow, and so many more, along
with fun activations like a quiz night at the Girls on the Square in Wilderness, as well as workshops like the Canon SA Photography Workshop ensure that birding enthusiasts
will be thoroughly educated and connected to their peers.
03 June:  Re-Store, Re-Invent and Re-Claim Joy Ladies Tea at Fancourt Hotel and Spa, George
044 874 0424 | www.georgechildwelfare.co.za | ricky@georgechildwelfare.co.za
Enjoy a morning of fun, laughter, and rejuvenation at George's coveted Fancourt estate, while doing a good thing and contributing to George Child and Family Welfare.
The tea includes a fashion show by Mooi at Meade, Johannesburg-based guest speaker Ronaldo Silvestre who is an author, actor, and film producer, goodie bags,
lucky draw raffle, a silent auction, and a fantastic breakfast.
Tickets are limited to 300 guests.  George Child and Family Welfare, established in 1926, is an organisation
that works with children and families in crisis.  With the help of social workers, the organisation provides one-on-one therapeutic and statutory services to children in need of care
and protection and their families, as well as various other programs.
SPORTS EVENTS
 SWD Eagles Rugby at Outeniqua Park Stadium, George
044 050 0660 | www.swdarende.co.za | veda@swdeagles.co.za | Entry from R10 – R30
20 May: SWD Eagles vs Boland Cavaliers
27 May: SWD Eagles vs Goshawks
03 June: SWD Eagles vs Simbas
26 – 28 May: The Mountain Ultra-Trail by UTMB® at Witfontein Forestry Station, George           
021 422 4836 | www.mut.utmb.world | michael@cape-epic.com
For the first time ever, a trail-running event on the African continent has been invited to join the UTMB® World Series Adventure, and it is none other than our own homegrown
George Mountain Ultra Trail (MUT), now proudly known as the MUT by UTMB®.  In less than 2 weeks, the MUT will be bringing trail runners from all corners of the globe right here to George.
Traversing the Outeniqua Mountains.  Photo Credit: MUT by UTMB®
 From 26-28 May 2023, the majestic Outeniqua Mountains will be the scene of determined trail runners making their way up and down its many rocky trails, through forests and our famed fynbos landscapes, and
even parts of the arid Klein Karoo, depending on the race category. It's been confirmed that top-field international trail runners, mostly from France and America, but also as far afield as China, Peru, and
Japan will take part as well as most of the national trail-running heroes, including celebrity athletes Ryan Sandes and Rebecca Köhne.
Traditionally, the MUT sports five race categories, namely the MUT 100 (100 km),
MUT 60 (59 km), MUT Marathon (41,8 km), the MUT Challenge (24,5 km), and the MUT Lite (9,5 km). This year, however, a new category has been included which is the MUT Miler, a whopper of 165 km taking
participants to the George and Cradock Peaks.
It features steep climbs with elevations of up to 2 000 m, crossing rivers like the Kaaimans, running on the Wilderness Beach, and technical down hills.  Entries for all
categories are closed, but spectatorship is encouraged for all running enthusiasts.  There will be two main spectator points. One is at the well-known cross on the Outeniqua Mountain for more "active" spectators,
as it involves a bit of hiking to get there.
The other one is at Herold Wines where people can get acquainted with the superb products of this little gem of a winery. This spot is one of the water points and 830 athletes
will pass there; it's thus a good place to see the runners in action. Spectators can also cheer the runners on from the Wilderness Commonage and Oakhurst Farm Cottages.  Read more about this event.
Victoria Bay has become one of the premium surfing contest venues in South Africa.
 02 – 04 June: Vic Bay Quad at Victoria Bay Beach, George    
082 454 1149 | www.surfingsouthafrica.co.za/events/vic-bay-quad/ | surfingsouthafrica@gmail.com
The 57th annual Vic Bay Quad in memory of John Pfaff is a Surfing South Africa inter district event between Eden, Nelson Mandela Bay, Cape Town, and
Buffalo City Surf Riders where over 100 surfers travel to George to compete.  Since 2011 the competition has grown into one of the largest amateur surf contests in South Africa.
In preparation for a major contest like this, each district must select its best surfers within certain age categories. They do this by running trials in the months prior to the event.
The top surfers from each age group are selected to represent their district in the following categories; Over 60, Over 50, Over 45, Over 40, Over 30, Open Women and Open Men.
This ensures the cream of the surfing talent is represented at the event. In 2021, for the first time in over a decade, Eden Surfriders were the proud winners.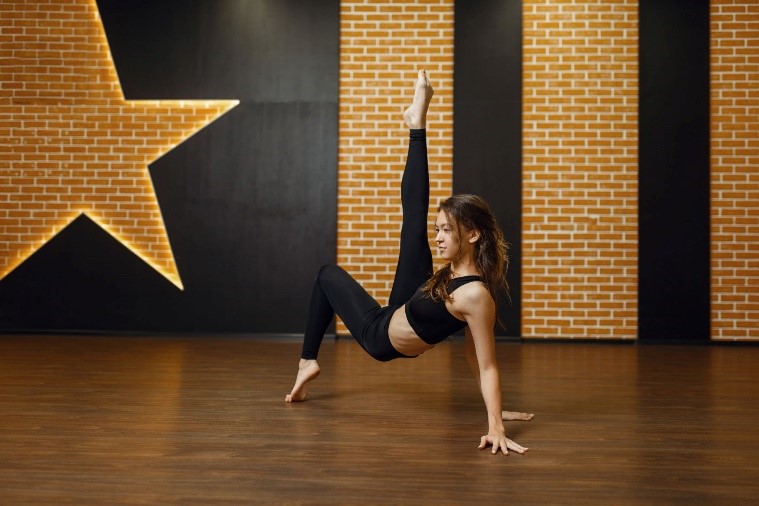 MUSIC, SHOWS, ART, AND DANCE
27 May: South African Championships of Performing Arts (SACOPA) Semi-Final Auditions at the Pacaltsdorp Hope Centre, George    
082 496 2842 | www.sacopa.co.za | fseboer@gmail.com
The South African Championships of Performing Arts are hosting the Western Cape semi-final auditions in George.  The event is a national competition for both
novice and experienced performers and results in representation of South Africa at the World Championships of Performing Arts in the USA.
This 'Talent Olympics'
style international meet for aspiring entertainers is held annually, representing more than 60 countries.  Celebrity judges, awards including recording contracts and
performing school scholarships to the value of $500,000 make this a pivotal competition for those in the performing arts industry.  The South African semi-final options
include solo or group acting, dance, instrumentals, modelling, variety acts and vocals.  Participants must also qualify for at least two styles, for example open, hip hop,
contemporary, gospel and dramatical.
Last year Garden Route local violinist Maya Snyman won the South African championship and is representing South Africa this
year at the July/August World Championships in California.  Only one winner across any category with the highest points continues to the World Championships.
Performers have until Monday, 22 May to register for the semi-finals in George.
Dotsure George Arts Theatre, George
044 873 3938 | WhatsApp: 062 851 0751 | www.georgeartstheatre.co.za | enquiries@georgeartstheatre.co.za | Tickets available from Computicket and the Theatre Box Office
20 May: Viviamo per L'Arte
26 – 27 May: Dance Mosaic
29 May: The Collector Auditions
31 May: George Has Got Talent
07 June: Vang Jou Man Se Slang
11 June: Deur My Oë
 LOCAL DEALS AND HAPPENINGS
Take advantage of these deals and special happenings:
Eateries
Pensioners can visit Redberry Farm every Tuesday and indulge in their famous scones with cream and strawberry jam, along with a coffee or tea for only R45!
This incredible deal also includes a free train. Also, at Redberry Farm during May, buy one of Redberry Farms' juicy burgers and get one FREE. Valid until 31 May 2023.
There's lots of happiness happening at the Hawthorn Hotel.  Enjoy the perfect date night on Wednesdays from 6-9pm in an intimate and cosy atmosphere.
For only R550 per couple, the evening includes a three-course set menu, complimentary bottle of house wine and a romantic treat.  There's a Hawthorn Royal Tea on Friday, 26 May from 2-4pm at R220pp (bookings close 22 May).
Get your feet tapping with a meal and live music at iLali Restaurant and Social Bar this month.
The line-up includes 19 May – Rhino and the Rasta, 21 May – And the Riddle, 26 May – Gypsey, 28 May – Michael G.
At Mozambik they're making Lunch Dates a thing this May!  Pop into Mozambik on your lunch break and indulge in these great specials paired with a refreshing Sol beer!
Crumbed Hake Sticks & Chips served with a Sol – R69; Chicken Prego & Chips served with a Sol – R72; 1/4 Chicken & Chips served with a Sol – R79.
Treat your tastebuds to midweek delights at the Bench Eatery and Bar with incredible 30% discounts! Tuesdays are for pizza lovers, and Thursdays are for burger enthusiasts.
Join Hussar Grill for an incredible culinary experience when you book your Boplaas pairing experience. For only R480, visitors receive an array of mouth-watering dishes, including Bone Marrow Ribeye,
Kingklip with your choice of lemon or garlic butter, Kudu fillet served with Wild Berry sauce, and a delectable Espresso Crème Brûlée for dessert.
These dishes will be perfectly paired with a selection of Boplaas wines,
including Cabernet Sauvignon, Stoepsit Sauvignon Blanc, Tinta Barocca, and Cape Ruby. Purchase the pairing or any bottle of Boplaas wine and stand a chance to win a wine tasting and cheeseboard at Boplaas Vineyards.
Valid until 31 July 2023.
Coming soon to beautiful Portobello Italian Kitchen are Amore Mio Mondays. Date Nights at Portobello will consist of 2-course set menu from R480 per couple,
including a glass of house wine. Spend the night gazing into your amore's eyes and enjoying delicious food and wine as Portobello transports you to Italy.
Activities and Relaxation
Don't miss out on the Views Wellness Emporium Autumn Promotion.  The autumn massage and exfoliation package includes a skin brightening back exfoliation, 45 min back,
neck and shoulder massage and a signature foot ritual at R950. Save 15%! Free use of the hydro lounge is included.  Bookings essential. Valid until 31 May 2023.
Every birthday party booked at Elevate Trampoline Park and Go-Karts in May and June will also receive a voucher for 20% off at Bain's Bench Eatery & Bar.
Elevate Trampoline Park and Go-Karts is a fun action centre for children with more than 70 connected trampolines (600+ m²) and a state of the art go-kart track
to  expend your kids energy!
Accommodation
Premier Express Inn is offering a great Winter holiday sale!  Get 30% off, pay for two and stay three on stay dates until 31 August 2023.
Find more deals at visitgeorge.co.za.  T&C's apply on all deals.
 JOIN THE CONVERSATION
Share your awesome experiences with us on your socials!
#visitgeorge
#visitwilderness
#visituniondale
VISIT YOUR LOCAL TOURISM OFFICE
Want to know more about what you can see, do, eat and where you can stay?
044 801 9295 | info@visitgeorge.co.za | 124 York Street, George Central, George, 6529
facebook/tourismgeorge
instagram/georgetourism_official
+27 44 877 0045 | info@visitwilderness.co.za | 198 George Road, Wilderness, 6560
facebook/wildernesstourism
+27 44 518 0030 | info@visituniondale.co.za | Virtual assistance
       instagram/uniondaletourism
Go to visitgeorge.co.za for all your local tourism information.