"Lady Driving Big Trucks" Heads Fire And Rescue Training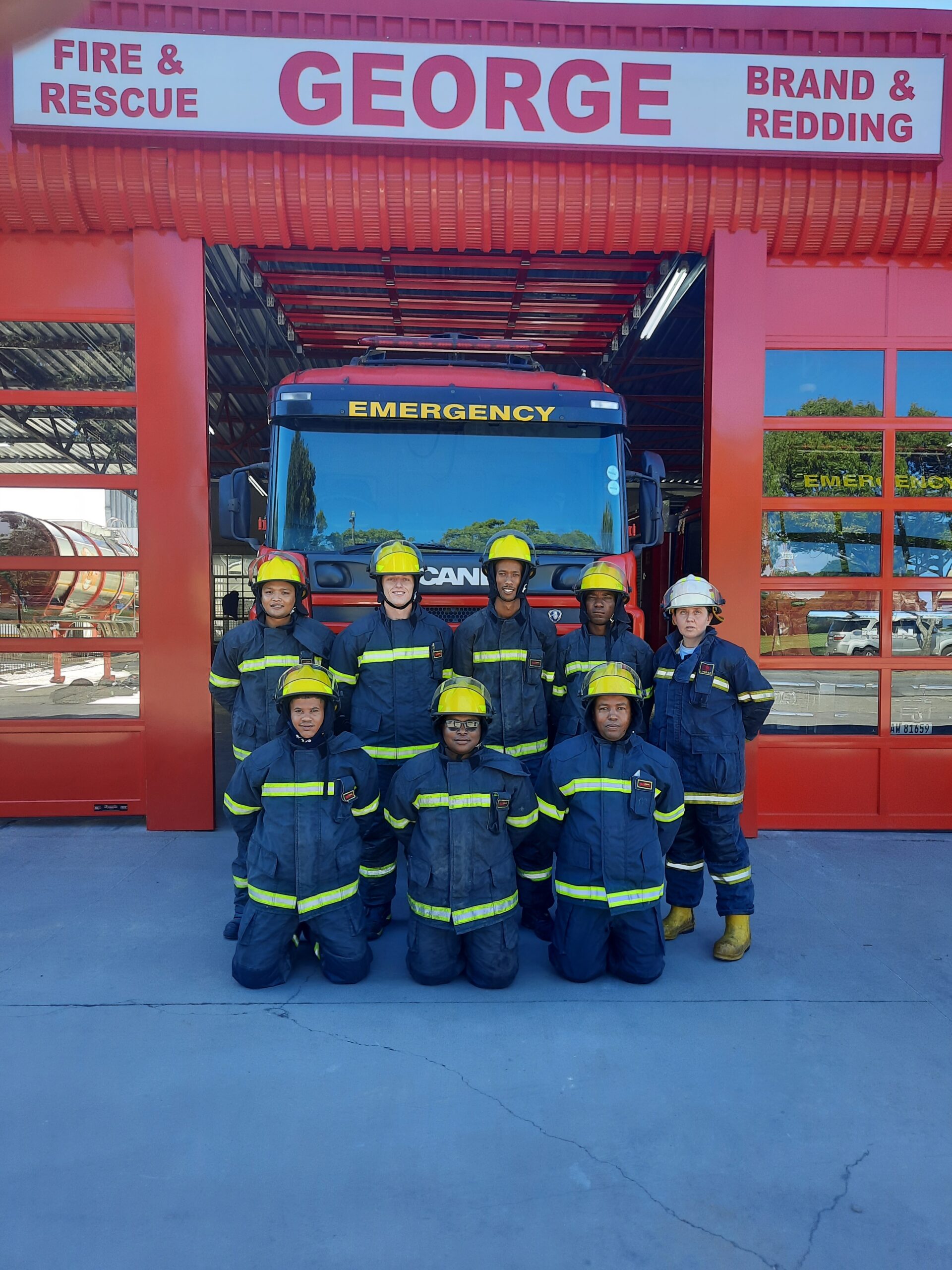 Issued George Municipality, 18 JANUARY 2022
 The George Municipality has recently bolstered its Fire Brigade with a few new appointments as of 1 January 2022. Leading the pack is, Santa Sternsdorf, who is not new to George, but has moved up the ranks from platoon commander to Station Commander Training, at the George Fire Station.
Affectionately known as the "lady driving the big trucks", as she was seen by many driving the Fire and Rescue trucks, Sternsdorf will now be missed being seen on the trucks since her new role will focus on training within the George Fire and Rescue Department which resorts in the Protection Services Directorate.
Armed with 21 years of experience in the field of firefighting, Santa is ready to impart her wealth of knowledge and expertise to up and coming firefighters, in her new role of heading the training component of the Fire and Rescue Department. She is a Graduate Member of International Fire Engineers (IFE) and a qualified Instructor, Assessor, Moderator, and Intermediate Live Support Paramedic.
Santa started her career in the Helderberg Fire Department, which later became the City of Cape Town Fire Department.  She later left the City of Cape Town Fire and Rescue Training Academy to move to Knysna, and thereafter joined the George Fire Department on 1 December 2017 as a platoon commander.
Apart from her being an ardent firefighter and a rescuer, Santa has a family to manage; she married and has a 10-year-old daughter.
George Municipality welcomes Seven junior firefighters
The George Municipality wishes to congratulate and welcome the seven newly appointed junior firefighters that will serve in the Fire and Rescue Service to the Wilderness Fire Station. The new recruits started their duties on 1 January 2022, and are now rotating between George, Thembalethu and Wilderness to get training and exposure with senior staff. They are:
Richard Brentley Bruiners
Edwin Thabiso Keketsi
Heinrich Leonardo Pienaar
Renaldo Frederick Le Grange
Garth Jesmar Claassen
Kenneth  Marquin  Johnson and
Jeandre Bernardo
ENDS.
CAPTION:
PHOTO1:
Back row from left: Kenneth Johnson, Jeandre Bernardo, Richard Bruiders, Thabiso Keketsi  (all junior firefighters and Santa Sternsdorf (new Station Commander Training)
Front row form Left: Hein Pienaar, Garth Claassen and Frederick Le Grange.
PHOTO 2:
Back row from left: Santa Sternsdorf (Station Commander Training) and the following junior firefighters; Kenneth Johnson, Jeandre Bernardo, Richard Bruiders, Thabiso Keketsi.
Front row form Left: Hein Pienaar, Garth Claassen and Frederick Le Grange (all junior firefighters)